SAM Magazine—Hunter, N.Y., Jan. 6, 2021—Hunter Mountain was compelled to close Tuesday, Jan. 5, after "a number of ski patrollers excluded out of work relating to COVID-19," according to a statement from Vail Resorts, and will remain closed through Jan. 7. The area plans to reopen on Friday, Jan. 8.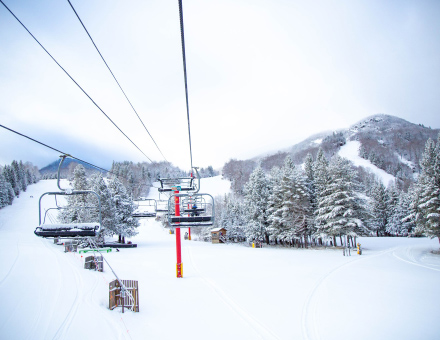 The closure of the resort was due to safety-related concerns, according to the statement. "The safety of our employees and guests is our top priority and we will always ensure that we have sufficient safety personnel available for mountain operations prior to opening," the statement said.
It continued, "We have been working with our team to ensure we will have sufficient safety personnel to operate beginning Friday morning. There is nothing simple about operating during a pandemic, but we are committed first and foremost to the safety of our employees and guests. We apologize for any inconvenience this situation has caused and look forward to welcoming guests back on Friday."
According to multiple reports, at least two Hunter patrollers tested positive for Covid-19, and several others were in quarantine due to potential exposure. Hunter reportedly has been working to bring in some weekend patrollers and had reached out to other resorts to recruit temporary replacements. However, reports suggest that concerns over Covid, and Covid-related restrictions on patrol benefits, have reduced patrol ranks this year, making it more difficult to find temporary patrol help.