If there is a unified message about the rental market coming from equipment manufacturers, it is that better rental gear, even for entry-level skiers and riders, makes sense. That's why several of the major rental-gear companies are putting a lot of energy and emphasis on the growing step-up or upgrade slice of the rental pie.
Here's the thinking: Better gear improves the learning experience right from the get-go, increasing the chances of skier and rider conversion. In that scenario, resorts see a long-term increase in regular skiers and riders, and equipment companies see an increase in retail business, driven by a positive point-of-entry experience with rental products.
This emphasis comes as equipment companies are seeing a significant growth overall in the rental market.According to Mike Poole, rental manager for Head USA, "Our SKUs [in rental] in the last 10 years have more than quadrupled." Chris McKearin, commercial manager for Salomon Alpine, echoes that sentiment. "Rental business has become more important as retail has leveled off. We've made some pretty big investments in rental."
As North America shifts to more rental and demo, this segment's role in growing snowsports participation has increased, says Nick Castagnoli, brand and communications manager for group Rossignol North America. "Because rental is where any first-timer will ultimately begin forming their first impression, it's critical that the equipment and overall rental experience is a good one," he says. "Offering more premium rental options allows rental shops to deliver a better on-snow experience to first timers, and to lapsed skiers and riders, to provide a better first-impression or re-introduction to the sport."
Equipment manufacturers are also playing an important role in industry learn-to initiatives. Poole says Head USA will be one of the largest financial supporters of two key programs aimed at attracting new skiers and riders: Learn to Ski and Snowboard Month, and the Bring a Friend program.
ALPINE RENTALS 2017-18
BETTER IS BETTER
In part, the focus on step-up gear stems from the increase in quality and performance of fleet systems. For the convenience-conscious, high volume rental operations, the major systems—Head's BYS, Dalbello's 4Factor, and Rossignol Experience programs—remain mainstays. These systems help speed renters through the process, of course, but the gear itself also works.

In part, this focus also recognizes that increasingly, intermediate and advanced skiers are becoming rental-shop customers, especially at fly-in destination resorts. But the upgrade in rental gear is not just a matter of improving performance to match a broad-based expansion of the skill level of rental customers. Companies typically insist that much of the upgraded gear—which fits somewhere between fleet rental and demo level gear—is suitable for entry-level skiers as well as more skilled skiers.
Suppliers continue to move away from the rental-fleet price wars that in the past squeezed profit margins and diminished product quality. Says Salomon's McKearin: "We're not trying to race to the bottom [of the price ladder]; we're trying to offer a more compelling product." Put another way: Less emphasis on bargain-basement affordability, and more emphasis on quality.
SO, WHAT'S NEW ON THE GEAR FRONT?
Nordica has introduced a new line of Navigator (for men) and Astral (for women) skis and Sportmachine boots in a rental segment it is calling Premier, a step-up from its fleet rental products. Both the skis and the boots are inspired by popular in-line models. Similarly, Salomon is coming to the plate with a revamped fleet-plus family of XDR skis and Quest Access boots.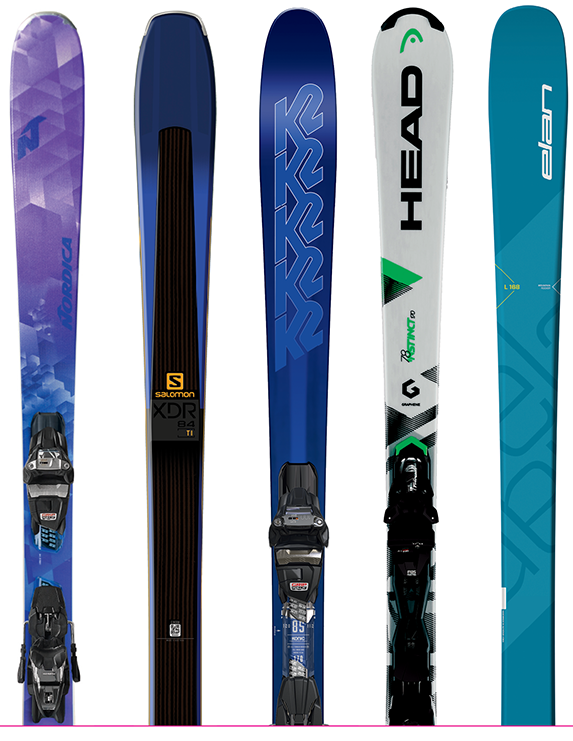 (L to R): Nordica's Astral for women, Salomon's XDR, K2's Pinnacle, Head's Instinct 78, and Elan's Explore Ripstick.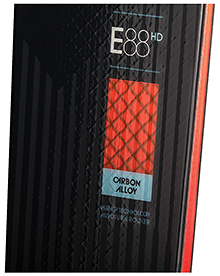 Rossignol upgrades its Experience rental line with the new Carbon Alloy Matrix technology. K2 is introducing an in-line-inspired 85mm Pinnacle rental ski, another price tier above its continuing Konic (for men) and Luv (for women), which were already step-ups from the fleet-level Strike. Head's Instinct 78 and Instinct 83 models are aimed at "accounts that want an upgrade in look and geometry," says Poole. Rossignol is upgrading its popular Experience rental skis with its new Carbon Alloy Matrix technology. And Elan is adding the Explore 82 Ripstick, fashioned after the in-line Ripstick, as an upgrade in its rental fleet for 2017-18.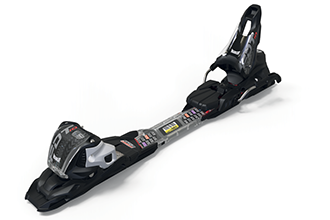 Marker's FDT TP10 binding.
In bindings, Marker, with its FDT TP10 model, and Salomon, with its Mercury model, continue to emphasize ease of use as they tweak their binding offerings.

Dalbello-Marker-Völkl and Tecnica come to the 2017-18 rental market more or less unchanged. Step-up products have long been their rental bread and butter, so they were already well invested in the trend.

As DMV's Geoff Curtis says, "Having no new story to tell is almost a good thing. We listened to the market, and got it right." With longtime rental leader Dalbello now partnered with Marker and Völkl, the company is in a better position, says Curtis, "to integrate marketing and packaging" of a complete rental combination of skis, boots, and bindings.

What's the price increase for the upgrade in gear? In Nordica's case, its Premier line represents an increase of only about 20 percent over the company's fleet-rental Cruise boots and GT skis, says Scott Russo, VP of Nordica USA. The increased shelf life of the upgraded products alone might justify that surcharge. As Elan's Irwin notes, "An extra $20 [per pair of skis] buys so much more quality."

The investment, however, is not just about increasing rental-shop revenue. "Part of your ROI is that you are creating a committed skier," argues Russo. Of course, there's no data to prove the extra investment in better rental gear translates directly into a higher lifetime-skier conversion rate and more skier days. But Russo, Irwin, and others believe that there is at least anecdotal evidence for the idea, and logically, it stands to reason.

And even if the converted renter doesn't return to the area where he or she initially rented, an overall increase in the skier population, in theory, benefits everyone.
AFFORDABLE OPTIONS
For all that, manufacturers are certainly not turning their backs on price-sensitive rental buyers. Head continues to offer the Link and woodcore Link Pro skis. Elan has been testing a new Discovery system boot, aimed at taking on the Head, Rossignol, and Dalbello system products, while offering skis at price points below its most popular Explore 76 model. Salomon weighs in with its XDR Focus ski, X Access boot, and Lithium 10 binding for its main fleet rental package. Nordica continues its GT skis and Cruise boots.

These options are largely aimed at smaller Eastern and Midwestern areas, while Western destination resorts are more likely to commit to upgraded gear. But the options also reflect preferences in waist widths. Fleet rental skis typically measure 72 to 80mm underfoot, suitable for the groomed snow and hardpack often found east of the Rockies, while upgrade skis tend to be 80mm or wider, more suited to softer, Western conditions.

No major changes are in store for kids' rentals, although Marker has "cleaned up and eased up the adjustment" on its kids bindings, says Curtis, and K2 is introducing a series of Explorer kids boots.

Elan's U-Flex ski remains a noteworthy innovation. It's flex is tuned to produce a soft, kid-friendly ski while still maintaining durability. "We can't bypass the importance of converting junior skiers," says Irwin.
PARTNERSHIPS TREND ON
Leading equipment companies are expanding efforts to join forces with resorts in wowing entry-level skiers and engendering a lifelong commitment. Rossignol continues to expand its Experience Center program, now at more than 40 resorts in North America. Elan and Rossignol have been major supporters of Terrain Based Learning, now offered at more than 30 resorts in North America. Elan continues to offer a TBL-specific, 130cm ski.

Head is in the testing phase for a line of skis it's currently calling Headway, as the company works closely with PSIA on a rekindled graduated-length method of learning. The skis are designed to emphasize basic skiing skills, starting with a super-short (90cm) Balance ski, working up to a longer Glide ski, and finishing with a 150cm Steer ski. Head plans a limited distribution next year.
Ah, conversion. Looking ahead to 2017-18 and beyond, converted youth will be served and, in the process, so will the future of skiing. —P.O.


SNOWBOARD RENTALS 2017-18
The snowboard rental options available reflect similar trends to alpine. Choices range from inexpensive and easy options that provide a functional on-hill experience to youth boards, a variety of camber profiles, improved boot and binding interfaces, and upscale rental/demo boards, with advances in technology and increased competition pushing quality and variety ever further.
CHALLENGES ARISE
Many companies ponder how to draw a boarder in, what the right board is for the different skill levels, and how to provide one that will last, as well as be a thrill to ride.

"This is an intimidating sport and we need to begin breaking down some of the barriers to entry, be more inviting, and make sure that from manufacturer to rental operation to snow school to the general on-snow experience, we are all doing our part to generate new life-long snowboard participants," says Rossignol's Nick Castagnoli.

Kevin Addy, the North America sales manager for Flow, believes durability and quality are the two biggest challenges. "For the rental operation, there is nothing more frustrating than products that are out of commission, and for the end user there is nothing more frustrating than products that do not work and are uncomfortable to use."
THE REMEDIES
Addy says Flow is addressing the need for durable products with improvements on its Rhythm rental boards for 2017-18, including "internal protection based on the KushControl Urethane sidewall technology to increase the durability of the tip and tail without the need for external bumpers." Further improvements to the urethane-infused topsheet will bolster durability as well.

To promote a positive rental experience, getting riders out of the rental shop and on the chairlift as fast as possible remains a focus. Head addresses this with its 4D system, which is color-coded to match board, boot, and binding. "The 4D system improves the speed of the process of adjusting the rental product setup, and also ensures that the customer has the correct length and width snowboard, and a boot to binding interface that improves rideability,'" says Head's Mike Poole.

Elan has upgraded its integrated disk rear-entry binding to help overcome binding issues—an area where beginners can easily get hung up. Bill Irwin, national sales manager for Elan, says a more visible, easy-to-read scale effectively addresses feedback the company has received.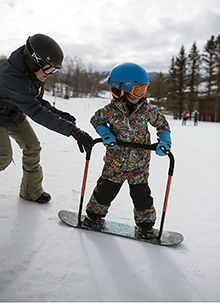 Burton's Handle Bar, introduced last year, remains one of the newest tools to help kids learn to snowboard. It has an adjustable height mechanism to accommodate kids of all sizes. Burton's Handle Bar, introduced a year ago, remains one of the newest tools to introduce young riders to the sport. The Handle Bar attaches to the LTR board using existing inserts and provides a convenient stability aid. It is fully adjustable to work with kids of all sizes, says rental product manager Shaun Cattanach.

Burton, of course, continues to offer its line of LTR rental boards, and to promote its LTR centers across North America and the world. This is the longest-running gear supplier/resort partnership program in snowsports, and continues to be a valuable asset for resorts.

The amount of camber a board has can affect the experience for all levels of riders, and several variations are available. A beginner or youngster may be hindered by aggressive camber, but could benefit from something more than flat camber, as many rental boards carry.

Vince Sanders of Never Summer Industries says, "I believe hybrid profile snowboards will be a big trend shaping the rental world. Even in our Shredder boards you can see the rocker camber profile, unlike a kids' board that is flat and rides like a plank." He adds that a hybrid camber-rocker-camber profile provides the pivot point of center rocker, making it easier to go edge to edge, while reducing drag in flat areas.

Additionally, the amount of flex a board should have is being tweaked, especially for the younger demographic with less power to muscle a board through a turn. Elan's solution is a children's 75cm Micro Prodigy rental board that utilizes its proprietary UFlex technology for softer flex.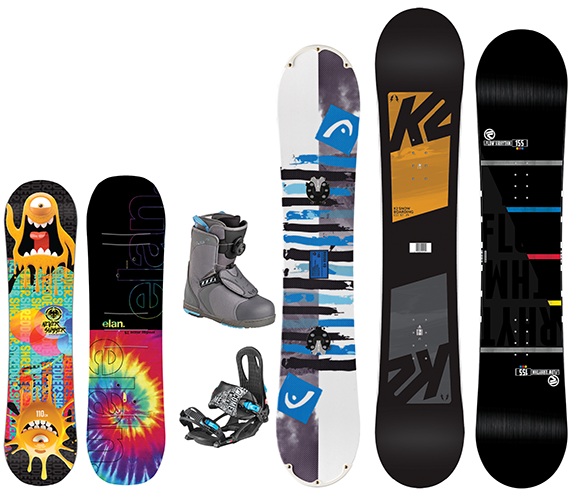 (L to R): Never Summer's Shredder board features a rocker camber, providing the pivot point of a center rocker, making it easier to go edge-to-edge. Elan's new 75cm Micro Prodigy board uses the brand's proprietary UFlex technology to create a softer flex for kids. Head's color-coded 4D system helps increase the efficiency of the rental process by matching board, boot and binding, ensures the correct length and width snowboard, and has a boot-to-binding interface that improves ridability. The K2 F16 men's board. Flow's Rhythm board features new improvements to increase durability of the sidewalls and topsheet.

STEPPING UP
Who said renting was only for beginners? More and more high-end snowboard manufacturers are offering their full lineup as demos, including Never Summer, Nidecker, and Arbor.

Nidecker North America, which owns Jones Snowboards, YES Snowboards, and Now bindings, doesn't have a specific rental lineup, but allows all of its retailers to order demo products. Josh Hoyer, VP of sales and marketing for Nidecker North America, says high-end demos aren't just for those looking to try before they buy, but also for travelers who want quality equipment without needing bring their own gear. He says Nidecker is hoping to expand its demo centers moving forward.

Overall, rental equipment remains at the core of growing the sport. As companies continue to expand and improve their rental options, every demographic will benefit—especially the all-important tiny shredder.

"Kids want to start at a younger age than ever before," says Burton's Cattanach. "Seeing three-year-olds wanting to slide sideways is becoming more and more common." That's a development everyone in the industry can support. —D.Z.