Summer Ops Camp 2015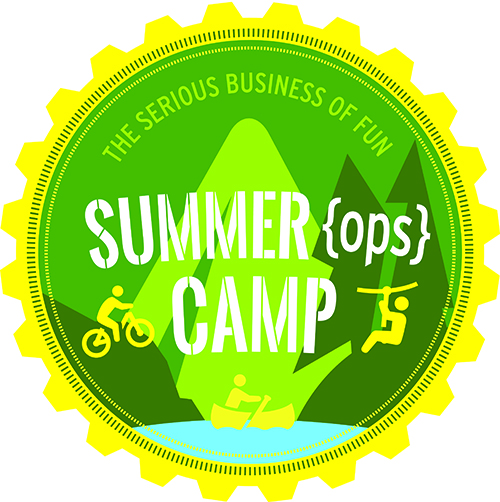 Summer Ops Camp 2015:
September 9-11, 2015
|
Camelback, PA
Registration opens in early June and fills on a first-come, first-served basis.
Questions: olivia@saminfo.com


A sneak peEk at what's in store for the 2015 summer ops camp:




2015 Summer Ops Camp:
SAM's sixth annual Summer Ops Camp, a hands-on educational and networking event, will head to Camelback, Pa., Sept. 9-11. The Summer Ops program is a hands-on educational and networking event that gathers activity experts, resort managers and operators from around North America to explore four-season attractions. Through a series of seminars, workshops, networking with fellow operators and vendors and site visits with state-of-the-art summer operations, attendees will leave with the tools, contacts and know-how to operate a variety of seasonal and year-round activities.

In addition to a full schedule of on-hill workshops and classroom seminars at Camelback, campers will explore and demo Camelback's broad slate of summer venues and activities: the wildly popular CamelBeach, Camelback Mountain Adventures, and the spectacular, just-opened Camelback Lodge and Aquatopia indoor waterpark. For an explanation of why this might be valuable, see "Advantages in Summer Activities: Terrain, Lifts, and Gravity."

Once again, we will be offering an arrival day mountain biking program that gives operators a behind-the-scenes tour of an exemplary park. Last year it was the Trestle Bike Park at Winter Park; this year we head to the MTBparks top-rated, Mountain Creek Bike Park.

---
SUMMER OPS CAMP 2014
> 2014 SUMMER OPS WRAP UP
> 2014 SUMMER OPS AGENDA
Summer Ops Camp 2013
> 2013 SUMMER OPS WRAP UP
> 2013 SUMMER OPS AGENDA
SUMMER OPS CAMP 2012
> 2012 SUMMER OPS WRAP-UP
> 2012 SUMMER OPS AGENDA