KELLY PAWLAK TO LEAD NSAA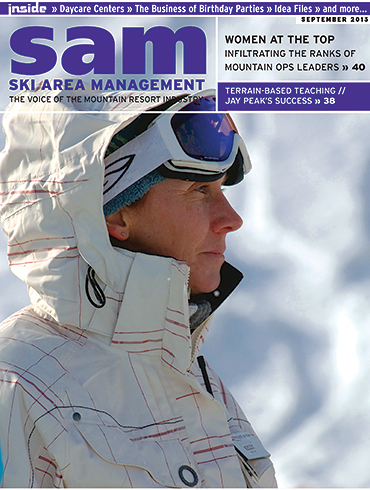 If likeability was a quality the National Ski Areas Association board of directors sought in a new president and CEO, they nailed it with the appointment of Mount Snow GM Kelly Pawlak. That is, of course, accompanied by 30+ years of industry experience, smarts, transparency, and work ethic. Otherwise, she wouldn't be where she is today.

The public response—from industry folk, coworkers, and guests—was overwhelming.

From SAM's Facebook post about her appointment:

Krista Parry: Congrats! This is huge for the industry to have a female leading the organization. Nice work NSAA and congrats again Kelly!

Matt Gebo: Congrats Kelly! You will do amazing things. Proud to have worked under your leadership and look forward to your leadership in this industry we all love.

Sharon Klass (Mount Snow guest): So proud of Mount Snow's Kelly Pawlak, our loss is the ski industry's gain!!!! We will miss you but know you will be watching over us! Congratulations!

In the many congratulatory comments on saminfo.com, one Mount Snow guest wrote: "Congratulations. Will miss running into you around the resort setting a great example of how important the little things are and that no job is beneath anyone."

If Pawlak continues to lead as she has throughout her career, recognizing the importance of little things just might be her hallmark. We plan to catch up with Pawlak in the January issue of SAM, so stay tuned.
BRINGING THE HILL TO THE CITY
How far can any organization go toward creating new skiers and riders? The Quebec Ski Areas Association (ASSQ) has launched a dry slope near Montreal to introduce kids ages five to eight to skiing and snowboarding. It's the latest step for ASSQ, which hopes to introduce 40,000 kids to winter sports this season in the province of Quebec with its various development programs.

The slope, said to be the first in Canada, was introduced in October, and will be available year-round. It may not be the only such slope for long: there are some who hope to make similar ski hills a year-round attraction across Quebec. (For more on dry slope sliding, see "Artificial Surfaces: Endless Winter," p. 52.) We'll cover ASSQ's efforts in more detail in the future.
WAIT, WAIT? DO TELL ME
The latest feature Vail Resorts has stirred into its EpicMix is EpicMix Time Insights. Using data collected throughout the 2016-17 season from its EpicMix Time app, the EMT Insights website (time.epicmix.com) allows guests to see how long the waits were every day of last year, at any particular time, at every one of the lifts at Vail, Beaver Creek, Keystone, Breckenridge, and Park City. The idea: skiers and riders can use the site to map out their next vacation, and plan which lifts to ride—and which to avoid—at all times of day during their visit.

It's also a handy way for VR to show that, regardless of what you might have heard or experienced, lift line wait times at these major resorts were five minutes or less 92 percent of the time.

The site itself is pretty slick. Choose the resort you want to visit, the day you want to view, and you can toggle the lift wait times, in 15-minute intervals, using a scroll bar beneath the interactive trail map. It also shows what the weather was like that day last year. People who love information, transparency, and technology will find Insights a treasure trove.

Vail says the site allows guests to make informed decisions about how to maximize their day and to pick up tips on the best way to navigate the mountain. Perhaps, but we expect many folks will, like us, find it neat to fiddle with while sitting at your desk, fantasizing about a ski vacation.
ALIGNING THE STARS
To see who the future leaders of the industry are, look no further than the up-and-coming Millennials who are already part of your organization. To help harness their potential, we are about to launch a pilot program called the SAM Summit Series. It is designed to identify, educate, network, and empower a diverse group of emerging leaders.

The goal of the SAM Summit Series is to fuel a movement that fosters relationships between current and future leaders and sets the industry on a course for growth and success. Six industry heavy hitters will act as advisers for 10 up-and-comers from resorts across North America. Business leadership coach Paul Thallner of High Peaks Group will facilitate the season-long program, with help from Colorado State University's ski area management graduate program. And you can follow along the entire way, both online and here in the pages of SAM.

Thank you to our esteemed group of Summit Series advisers: John Rice, VP/GM, Sierra-at-Tahoe, Calif.; Kris Blomback, GM, Pats Peak, N.H.; Jody Churich, EVP/COO, Powdr Corp-Woodward; Blaise Carrig, Senior Advisor, Vail Resorts; Bill Jensen, CEO, Telluride Resort, Colo.; and Barb Green, President, Blue Mountain Ski Area, Pa.

We look forward to sharing the exciting progress of the program with all of you.
supplier news
SNOWSPORTS INDUSTRIES AMERICA (SIA) welcomed Ryan Coombs as research manager, while Kelly Davis has left her role as research director. SIA will be furthering its research efforts through a collaboration with Adapt Analytics and the graduate program at the David Eccles School of Business at the University of Utah.

SNOCOUNTRY INC. has brought on industry veteran Mike Colbourn to lead the organization as president. Colbourn is taking over for Tom Cottrill, who is retiring after serving as SnoCountry's president for the past 22 years.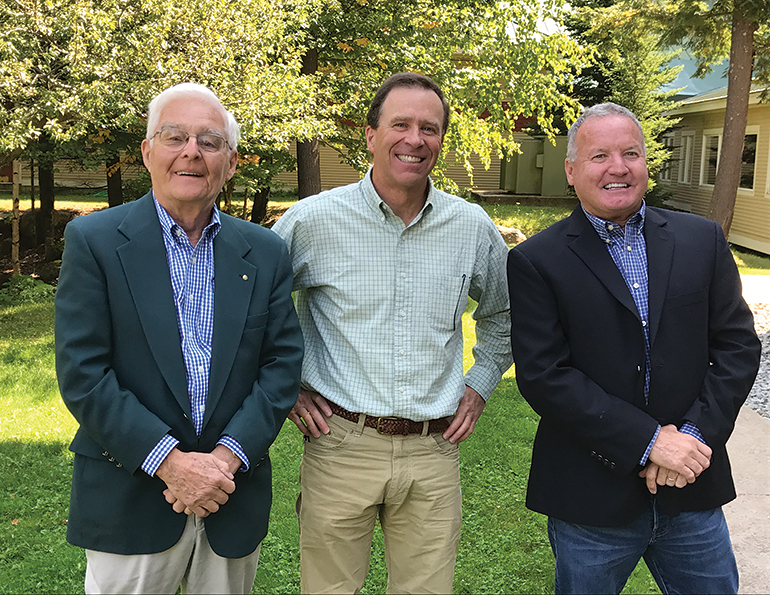 SnoCountry's only three presidents in its 49 years: from left, Phil Camp, Tom Cottrill, Mike Colbourn.

MARKER DALBELLO VÖLKL has made a number of staffing changes. Greg Grip has been promoted to executive vice president, Derek McClellan has been promoted to sales and technical director, Sarah Lauridsen is now director of promotions, and Thatcher Jacques has been promoted to product manager. Additionally, Madison Andrews is now marketing and promotions assistant, and Joseph Hampson has been hired as sales analyst.

SKYTRAC launched a new website and video for the Hilltrac Automated People Mover (APM). The transit system is powered by green technology and engineered to perform both vertical and horizontal curves while traversing virtually any topography.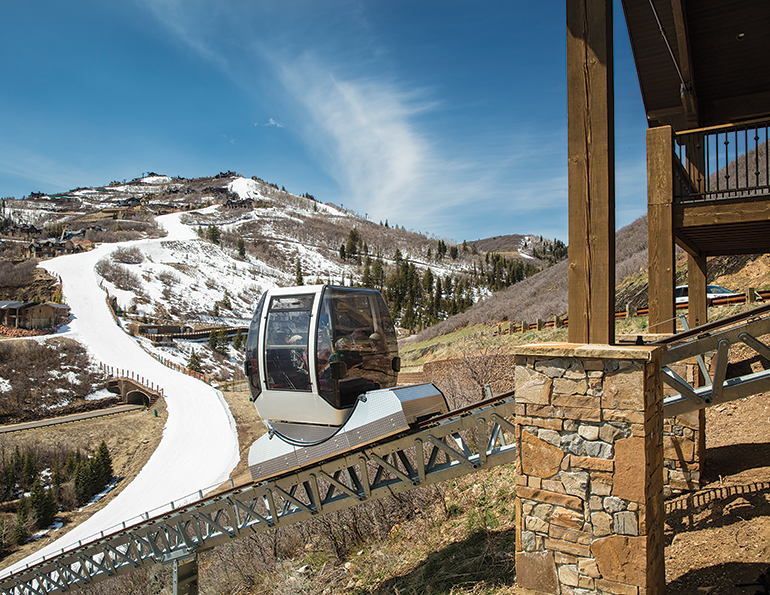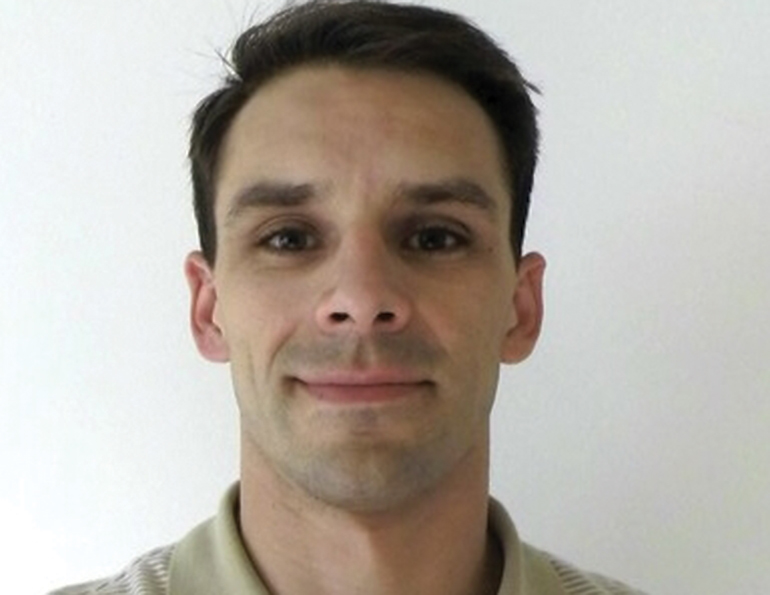 Eric MannDOPPELMAYR has hired Eric Mann as its new sales engineer.

Following the retirement of Nils Ericksen, and Kirsten Ericksen's move to Killington Mountain Resort, Vt., ALPINE ENGINEERING will be closing its doors.

Avalanche Ski Wear has rebranded. The company will now operate under the name ONIGA BY AVALANCHE.

Tim Maguire was hired as the eastern region director of the U.S. SKI & SNOWBOARD ASSOCIATION.
People
In the East, Mount Snow, Vt., named Erik Barnes as its new general manager. … Vermont Adaptive Ski and Sports has hired Jeff Alexander as its new director of strategic partnerships. … John Herrick is now GM of Lost Valley, Maine.

Boyne Resorts has promoted John McGregor to senior vice president and chief operating officer of the company's day resorts. Rick Kelley will succeed him as senior vice president of mountain operations for the company. Jay Scambio will succeed Kelley as president and general manager at Loon Mountain, N.H.

Gore Mountain, N.Y., welcomed new program director Rich Burnley and new head alpine ski coach John Morgan. … Evan Kovach is now director of marketing and sales at Mountain Creek Resort, N.J. ... Hank Thiess has left his post as GM of Wintergreen Resort, Va., to assume a similar position at Suncadia Resort, Wash.

In the Midwest, Christopher Bub has succeeded Stephen Mueller as chief financial officer for Peak Resorts. … Taylor Ogilvie has been promoted to vice president of urban ski areas at Vail Resorts.

In the Rockies, Jackson Hole, Wyo., named Ty Hoath its new VP of human resources. … Eldora, Colo., hired Sam Bass as its new director of marketing. … Erik Forsell is now chief marketing officer for the Denver-based, yet-to-be-named, 13-mountain resort group controlled by KSL Capital Partners LLC and Henry Crown and Company. … Steamboat, Colo., welcomed Rob Spence as its VP of food and beverage.

In the Far West, Baldy Mountain Resort, Calif., appointed Andy Foster to the role of general manager. ... Christina Schwartz has joined the team at Tahoe Donner, Calif., as director of marketing and member relations. ... Casey Blann is now senior vice president of mountain operations at Squaw Valley Alpine Meadows, Calif. … After 28 years at Mt. Hood Skibowl, Ore., Hans Wipper, the resort's PR and risk management head, has retired. Sam White is now marketing manager.

In Canada, Mount Washington Alpine Resort (B.C.) GM Peter Gibson will retire in the spring after 41 years at the resort.
obituaries
Ike Garst, the former owner of Berthoud Pass Ski Area, the first area in Colorado to allow snowboarding, died on Aug. 1. He was 66.

Terry Fix, Colorado regional manager for Kässbohrer All-Terrain Vehicles, died Sept. 12 at the age of 61.
awards
The Pennsylvania Ski Areas Association presented the "Spirit of Excellence Award" to attorney Deborah Suder.

The 2017 Jan W. Leonard Award for exceptional contribution to the B77.1 American Standards Committee has been awarded by SkyTrac to Stan Judge, former general manager of Wildcat Ski Resort and member of the ANSI B77 and NH Tramway board, and Jim Fletcher, P.E., senior consultant to Engineering Specialties Group, ANSI B77.

Eight members of the ski community have been inducted to the U.S. Ski and Snowboard Hall of Fame. Among the inductees are freestyle icon "Airborne" Eddie Ferguson, freestyle's somersault king Herman Gollner, cross-country coach Marty Hall, mountaineers Mike and Steve Marolt, alpine speed skiing world record holder Steve McKinney, snowboard pioneer Shaun Palmer, and passionate USSA fundraiser Thom Weisel.