Charles Blier to Join Prinoth North America
SAM Magazine—Granby, Quebec, March 28, 2017—Industry veteran Charles Blier has been named Prinoth's vice president of sales, snow grooming North America. He will start in this new role April 3.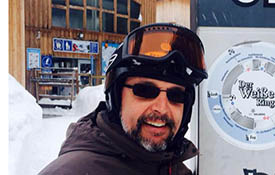 Blier has held several leadership roles in the ski industry. Most recently, he was the general manager and executive vice president of Camelback, Pa. In the early '90s, he was mountain operations director at Mont Tremblant, and then GM of Mont Saint Marie. In 1999, he became vice president and general manager of Mountain Creek in New Jersey before moving to Camelback in 2006.
"[Charles'] passion for delivering outstanding customer service and building amazing teams helped shape his career across all the projects he was involved in," Prinoth said in a statement.