National Ski Patrol Appoints Meegan Moszynski Executive Director
SAM Magazine—Lakewood, Colo., June 28, 2017—After being without an executive director for several months following the departure of John McMahon, the National Ski Patrol has hired Meegan Moszynski to lead the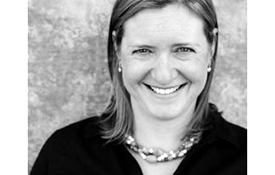 organization. She will begin her new role July 17.
"I am so thrilled to join one of the leading organizations in an industry that I love," said Moszynski. "I can't wait to join my colleagues at the National Ski Patrol and to start working on ensuring the safety of all those enjoying the world of winter sports. I also look forward to exploring the challenges and opportunities that our industry faces and working with our partners to continue making the winter season the best season."
Moszynski has a variety of professional experience. Most recently, she was president of QF Group, Inc. and executive director of The Leaders Initiative. Previously, she directed the Ideas Program at the Biennial of the Americas, where she curated conversations on issues related to trade, education, the environment, culture, and community. She has worked in many different industries, which have taken her to Chile, California, Wyoming, New York and New England. She has collaborated on clean energy initiatives in China, educational and vocational training programs for women and children in Pakistan, and rural economic development projects in Cambodia.
"The National Ski Patrol is fortunate to have such a dynamic leader joining our organization to help propel us into the future," said NSP Board Chair Jim Woodrum. "Meegan has a diverse background and a set of skills in leadership that will support our mission and collaboration with our industry partners."