CLASSIFIEDS | Employment
TO PLACE A CLASSIFIED AD ON OUR SECURE SERVER, CLICK ON "POST A CLASSIFIED AD" BELOW.
— Rates are $2.75 per word for one issue of SAM Magazine plus two months online.
NOW AVAILABLE: logo placement, both online and in print, for an additional $100. Send logo to liz@saminfo.com.
A SAM box number is an additional $25. A border (print only) is an additional $20. Print publication deadline is first of the month preceding issue (i.e., December 1 for January issue). If you prefer you can fax or email your ad to: Liz Eren, fax 508-655-6409, email
liz@saminfo.com.
Ads will be posted to the site within 48 hours.
NOTE:
When replying to SAM box numbers, send to the box designated at Woodbury, CT 06798.

Star Lifts – Assistant Manager - Sunapee, NH
Star Lifts is the American subsidiary of Sunkid. We are surface lift specialists. For more information on the company, visit
www.starlifts.com
. Due to the rapid growth of business in the USA, we are currently looking for an assistant manager in Sunapee, NH. Mid-term outlook: succession of general manager. The assistant Manager will work closely together and support the General Manager in all areas of daily business, from commercial aspects to marketing and sales. As an entry level employee, the Assistant Manager will be supervised by the General Manager, but is also asked to carry out certain tasks independently. This position requires an energetic individual with an entrepreneurial spirit and strong work ethics. Desired qualifications: Sound commercial knowledge required. University Degree in Business and/or Management preferred. Experience in the ski industry preferred. Previous experience in international business desired. Soft skills: A self-confident, highly motivated individual with strong interpersonal skills. A demonstrated interest in Management and Leadership. Loyalty and confidentiality. Passionate about Sunkid products and the outdoors. Send application to
info@starlifts.com
and include cover letter, resume, references or any other supporting document. Include "Assistant Manager, Sunapee, NH" in the subject line of your email.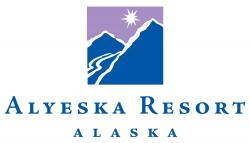 Tram Operations Supervisor
Alyeska Resort, Alaska's premier year-round resort in beautiful Girdwood, AK, is seeking a customer service oriented Tram Operations Supervisor. This position is responsible for supervising the daily aspects of the Tram Operations Department to provide a safe and efficient tram experience for guests and staff. Position is FT/YR. To apply please visit
www.alyeskaresort.com
or submit a resume to
mlynch@alyeskaresort.com.
VP - Sales & Marketing
Durango Mountain Resort is seeking a VP – Sales & Marketing to lead our Sales & Marketing team. This position is responsible for managing all facets of DMR's sales, marketing, reservations, PR communications and events. This is an executive level position within the resort's management team and is responsible for providing sales and marketing direction for the resort's various revenue sources including both summer and winter season revenue. Applicants must have the ability to be both a creative and analytical thinker, a proven sales leader, an innovative marketing leader and an exceptional priority/time manager. The position also requires a results-oriented approach and accountability to effectively drive resort visitation and revenue. Minimum 5 years of sales/marketing experience in a VP or Director role. Proven sales, marketing and leadership experience in travel/leisure/hospitality industry is preferred. Full time, year round position, including salary plus incentive based program and benefits. For a complete job description visit
www.durangomountainresort.com/Careers/
. Email cover letter and resume to
hr@durangomountain.com.
EOE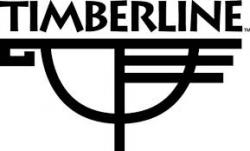 experienced snowcat/vehicle mechanic
Historic Timberline Lodge and Ski Area has an opening for an experienced snowcat/vehicle mechanic. Snowcat experience is preferred. The ideal candidate will have snowcat and vehicle experience, in addition to proficiencies with hydraulic, hydrostatic, diesel, electrical systems, and comprehensive troubleshooting skills. Welding experience is a plus. This is a full time - year round position. E-mail Logan Stewart at
lstewart@timberlinelodge.com
AERIAL LIFT MECHANIC
Stowe Mountain Resort's Lift Maintenance department has an exciting opportunity for an experienced Aerial Lift Mechanic to be a key member of the Mountain Operations team. The right candidate for this position is not afraid of heights (50'), cold weather, and long hours. Located in Stowe, Vermont, the Lift Maintenance department is responsible for the maintenance and safety of the Resort's state-of-the-art lift technology, comprising of both Doppelmayr and Poma aerial and surface lift systems. A strong, all around mechanical background and a willingness to learn are a must for this position. Lift maintenance experience is required. This is a full-time, year-round position. This individual will be responsible for the safety and recreational experience of our guests and staff. Apply on-line at
www.stowe.com/about/employment/
.

Mechanical Technician
Doppelmayr Cable Car is currently seeking mechanical technicians for the Oakland Airport Connector. This is a long-term position maintaining a unique new Automated People Mover System in Oakland, California. Mechanical Technicians diagnose mechanical problems and repair or replace mechanical components as necessary. Maintenance Technicians perform daily preventive maintenance on doors, line equipment (sheaves), undercarriages, vehicle interiors, etc. They also perform daily inspections of vehicles, grips, drives. They must keep ac¬curate and up-to-date mechanical maintenance and inspection logs. This position requires an experienced mechanic with the ability to read and understand engineering drawings. Candidates must be computer literate and have mechanical, hydraulic work experience. Ski lift experience is preferred but not required. To get more information about the installation please visit
www.bart.gov/about/projects/oac
. Please send resume to
careers@dccoperations.com

Electrical Technician
Doppelmayr Cable Car is currently seeking electrical technicians for the Oakland Airport Connector. This is a long-term position maintaining a unique new Automated People Mover System in Oakland, California. Electrical Technicians will diagnose electrical problems and repair or replace electrical components as necessary. Electrical Technicians perform daily preventive maintenance on the HVAC system and the power collection system and inspect the safety systems, propulsion, guideway, and vehicles as required. Other responsibilities include keeping accurate and up-to-date electrical maintenance and inspection logs. Qualifications are a thorough understanding of electrical schematics, control circuits, PLC logic and 480v AC drives. This position requires experienced electricians. Successful candidates must be computer literate and possess mechanical, hydraulic, and electrical work experi¬ence. Ski lift experience is preferred but not required. To get more information about the installation please visit
www.bart.gov/about/projects/oac
. Please send resume to
careers@dccoperations.com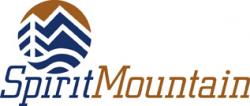 Executive Director
Spirit Mountain in Minnesota is currently seeking an Executive Director. Qualifications include a bachelor's degree in finance, marketing, hospitality or a related degree. Experience in financial management, formal written communication, and public speaking. Responsibilities include spearheading the development, communication and implementation of effective growth strategies and processes as well as serving as a liaison to the community and civic organizations, and communicating with and speaking before outside agencies. Full job description:
http://tinyurl.com/lslspd4
Interested candidates should send resume and cover letter to
marisa@spiritmt.com
Position begins mid-May.
IT Manager - Stevens Pass, WA
Stevens Pass Mountain Resort is looking for an IT Manager to join the Senior Management team. Key responsibility areas include staff selection, training, and development; operating and capital budgets; system maintenance, security, and configuration; business unit support; solution planning and implementation, including custom design and end-user training. To read more about this position's duties and requirements and to submit an online application, visit
www.stevenspass.com
.
Lift Maintenance Manager
Major North East Ski Resort is seeking a Lift Maintenance Manager to join our management team. This person will oversee the daily operation of the Lift Maintenance and Lift Operations departments. The Lift Maintenance Manager will be responsible to ensure the proper maintenance and repair of all lifts as well as the safe loading and transportation of our guests. The manager will also be responsible for budgeting, purchasing, scheduling, training and performance evaluation. The right candidate will have at least 5 years of supervisory experience in this field. This is a year-round, benefited position. Please send resume to
liz@saminfo.com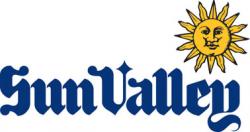 Sun Valley Resort Public Relations/Corporate Communications Manager
Public Relations/Corporate Communications Manager – The successful candidate will be responsible for Sun Valley Company publicity programs and campaigns, as well as overseeing internal/external communications. Responsibilities include, but are not limited to, the following: Collaborate with Marketing & Sales to develop advertising, marketing and promotional plans; Ensure communication strategy is consistent and reflects the Company vision and brand; Develop and implement PR strategies/campaigns; Manage relationships with media; Prepare articles and press releases; Edit content as necessary; Act as a media spokesperson on behalf of the Company. Education/Experience: Bachelor's degree in Public Relations or Journalism, 2-3 years of experience in a resort industry. Send resumes to Katherine at
kwelch@sunvalley.com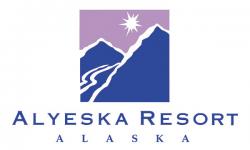 RTP Administration Assistant
Alyeska Resort is seeking an RTP Administration Assistant who will be responsible for administering the Resort Technology Partners (RTP) point of sale system. Previous RTP experience required, both administrative and operational. Apply online at
www.alyeskaresort.com
or submit a resume to
mlynch@alyeskaresort.com
Mount Snow - Director of Lodging
Peak Resorts is looking for someone to direct and manage all of the resort's lodging operations at Mount Snow, Vermont. This is a dynamic and exciting opportunity with room for growth as the property develops. The properties include the 200-room Grand Summit Resort Hotel and Conference Center (a quarter-share ownership property), the 100-room Snow Lake Lodge, a 100+ unit condominium rental program, associated food and beverage operations, conference sales, a call center and future development projects. This person will lead over 300 staff, work closely with the owners and condominium representatives while managing the budget and capital planning. From ski season to summertime weddings, corporate events and fall foliage tours, we strive for operational and service excellence. Qualifications: Degree in Hotel Management, plus 7-10 years' experience. Excellent supervisory, communication and guest service skills are required. Candidate needs to have the ability to work very effectively with staff, owners and guests. She or he needs to have good computer skills including MS Word, Excel and Springer-Miller. Resort Hotel experience and experience working with owners is required. Apply online at
www.mountsnow.com/employment
. EOE

Mountain Operations Director - start May 2014
Join a ski resort on the cusp of a major expansion! Eldora Mountain Resort will be building eight lifts over the next 6-8 years and doubling in skier visits. We're looking for a Mountain Operations Director to start in May 2014. The position is responsible for the leadership and management of Snowmaking, Slopes, Ski Patrol, Terrain Park, Lift Operations, Race and Base Operations. Requirements include 10-15 years of mountain operations experience, a hands-on leadership style and a commitment to employee safety and exceptional guest service. A Bachelor's degree is preferred. Position is year-round with benefits. Apply now at
www.eldora.com
.