CLASSIFIEDS | Employment
TO PLACE A CLASSIFIED AD ON OUR SECURE SERVER, CLICK ON "POST A CLASSIFIED AD" BELOW.
RATES:
- Classifieds are $2.75 per word for one issue of SAM Magazine plus two months online.
- A SAM email for blind listings is an additional $25.
- A classified listing border (print only) is an additional $20.
- Logo placement is an additional $100.
Print publication deadline is first of the month preceding issue (i.e., October 1 for November issue). If you prefer you can email your ad to Liz Mettler at
liz@saminfo.com
. Ads will be posted to the site within 48 hours.
NOW AVAILABLE:
Premium Listing option (additional $100) includes the following:
- Listing featured in special box at the top of SAM's online classified page
- Facebook & Twitter promotions: listing will be promoted on SAM's Facebook and Twitter pages
- SAM Magazine: listing will run in one of the top five positions in the classified section of SAM Magazine
SAM Résumé Board
The SAM Résumé Board is $25 to post your listing and downloadable resume for a two-month period. The SAM Résumé Board will be promoted in the classified section of each printed issue. E-mail
liz@saminfo.com
to post your listing and résumé.
** NOTE:
Résumés and bios can be posted blindly if preferred. All inquires will come to a general SAM email address that will be forwarded to the recipient.
Please contact Liz Mettler at
liz@saminfo.com
/ 530-550-8291 with any questions.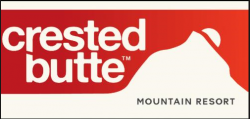 Lift Maintenance Manager--Crested Butte Mtn. Resort
Come work and play at Crested Butte Mountain Resort! Lead an adventurous life and receive great benefits: health, dental & vision insurance, 401(k) and more! Install, maintain and repair all chairlifts. Requirements: 5 years lift maintenance experience, 3 years supervisory experience. Visit
www.SkiCB.com/Jobs
to view full job description and APPLY! CBMR is an equal opportunity employer.

Lift Maintenance Manager
Dodge Ridge, Pinecrest, CA, is seeking Lift Maintenance Manager to join management team. Position responsible for leading department in ensuring the safety and reliability of our 8 aerial tramways, 2 conveyors, 1 surface lift and 1 rope tow. Extensive mechanical and electrical experience required (includes ANSI B77 and NEC). Requires effective leadership with commitment to team & safety. Must desire growth - our Master Development Plan includes next steps for lift improvements! FT/YR position with competitive benefit package. Send Resume to
lbailey@dodgeridge.com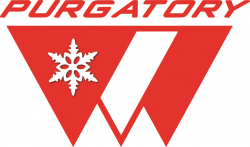 Purgy's Restaurant General Manager
Are you looking for an exciting career with fabulous benefits in one of the most beautiful places in America? Purgatory is currently seeking a General Manager for our flagship restaurant and lodge located at the base of Purgatory Mountain. This is an exciting & unique opportunity with plenty of room for growth and advancement in the most extensive and diverse food service operation in Durango, CO. Extensive restaurant management experience is required, including Front of House, Back of House & Bar operations. Large scale banquet, event service & private club experience preferred but not required. Culinary degree or related experience preferred. Starting salary - $50,000 - 60,000 Purgatory offers an excellent benefit package including medical/dental/vision insurance, 401(k) and many more resort perks. Apply online @
www.purgatoryresort.com
. EOE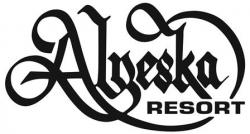 Lift Maintenance Mechanic
Come live at the top of the world and experience the Alaskan Dream! Alyeska Resort, Alaska's premier year-round destination resort has an immediate opening for a Lift Maintenance Mechanic. This position is responsible for maintaining all aspects of the ski lifts - mechanical, industrial control systems, low voltage AC and DC controls, motors, drives, and hydraulic tension systems. Must have two or more years lift maintenance experience. This position is FT/YR. Benefits include medical, dental, vision, 401K, and paid time off. To apply, please complete an application at
www.alyeskaresort.com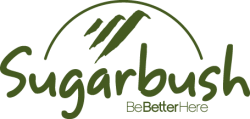 Director of Lifts
Sugarbush in Warren, Vermont is seeking an experienced Director of Lifts. Our applicant will have at least 5 years of management experience with strong leadership skills; extensive knowledge of fixed, detachable and surface lifts in both electrical and mechanical maintenance; accurate and precise record keeping of daily, monthly and annual work orders as well as maintaining a parts inventory. A full understanding of ANSI B.77 and Vermont tramway standards is a plus. For a full description or to apply please visit
www.sugarbush.com
. This position includes a comprehensive benefits package including paid time off, medical, dental, 401k and skiing /riding privileges. Send resumes
to psmith@sugarbush.com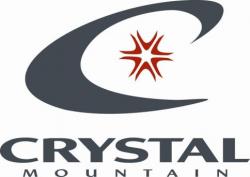 Snow Sports School Director
Crystal Mountain Washington is seeking a Snow Sports School Director to lead oversee and guide the Snow Sports School. This is a year round, salaried position. Minimum level 3 AASI/ PSIA instructor 5 years experience with outstanding management/ supervisory skills, computer literacy, excellent communication, delegation, organization and customer service skills. Competitive pay DOE. Starting: August 2015. To apply or for more information please send resume to
Gavin@skicrystal.com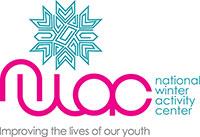 Operational Leader
The National Winter Activity Center (Vernon, NJ) seeks a Operations Leader for a full-time year round position with benefits. This individual will join a team of other committed leaders to deliver an industry and life changing facility. You will guide the infrastructure upgrades underway, build a team for lift, grooming, snowmaking, vehicle maintenance. and parking departments. Our facility is embracing all of the latest technology and environmental strategies to deliver for the clients we serve. Your leadership will make a difference! Experience, passion and commitment to explore possibilities is required. For information about "The Center" visit us at
www.winter4kids.org
. Please send resume to
Schone.Malliet@nwsef.com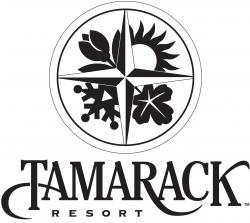 Lift Maintenance Mechanic/Supervisor
Tamarack Resort, a four season resort in Central Idaho, is currently seeking an experienced Lift Maintenance Supervisor. Full time/year-round position with benefits. Minimum requirements must include past experience in leading a crew, monitoring, maintaining and repairing Lifts. Hydraulic, electrical and NDT experience preferred. Send resumes to
aseastrom@tamarackidaho.com
DIRECTOR OF MOUNTAIN OPERATIONS
Individual will coordinate all aspects including: lift maintenance/ops, grooming, snowmaking, parking, snow removal, terrain parks, snowtubing, etc. Leadership skills and emphasis on staff development, plus proven track record required. Strong team in place. Nice overall package with 401K (and employer match), profit sharing, health insurance, and flexible schedule. Ski area experience required. Position is 50% hands on and 50% administrative. Pay is commensurate with experience. Full job description here:
http://www.patspeak.com/jobs.html
Please forward resume to:
jobs@patspeak.com
or 603-428-3245 ext. 107.
Director of Finance
The Director of Finance (DOF) is responsible for all aspects of Mt. Bachelor's accounting, finance and IT functions. The DOF upholds the company's longstanding practice of employing rigorous financial controls and possesses the highest level of personal integrity. The DOF is an integral member of the Bachelor Leadership Team and is expected to contribute significantly in the areas of company strategy, risk assessment and mitigation, and compliance with company policies and standards. Please apply online.
www.mtbachelor.com/jobs
Vice President of Finance
Copper Mountain Resort has an immediate opening for a Vice President of Finance! Strategic senior leadership role and part of a dynamic, entrepreneurial team. Looking for prior ski/hospitality industry experience; minimum 8 years' supervisory financial management. Check out
www.coppercolorado.com/jobs
to apply. Copper is an EOE, Gender/Minority/Veterans/Disabled.
Lift Operations Manager
Mount Snow is seeking a self-motivated team player to join our department as the Lift Operations Manager. Oversee 100 staff in the Lift Operations and Tubing Departments as well as oversee the proper operation of 20 lifts. Duties include but are not limited to: safety compliance, budgeting, planning, ensuring compliance with State/Federal regulations, providing exceptional guest service and upholding the company standards. Candidate will have excellent communication and organizational skills, a strong work ethic and previous supervisory/managerial experience. Position is physically demanding and requires outdoor work in a variety of weather conditions for extended periods of time. A clean driving record, exceptional leadership skills and a commitment to safety and guest service are required. Apply online at
www.mountsnow.com/employment
EOE.
Group and Conference Sales Director
Angel Fire Resort is seeking a talented, motivated, and highly experienced Sales Director to join the Marketing team and drive group and conference sales to the next level of excellence. Qualified applicants will have at least 8 years of highly successful sales experience in the hospitality industry. The ideal applicant will have solid experience in selling ski areas, have a proven sales record, experience with wholesalers and a strong understanding of the surrounding market. To apply: visit our website at
www.angelfireresort.com/work-for-us

SNOWSPORTS DIRECTOR/ TERRAIN PARK MANAGER
Catamount is a medium sized mountain with a big family atmosphere located near the Capital District of upstate NY and the Berkshire Mountains of Massachusetts. We attract skiers and riders in the Hudson Valley from metro NYC to Albany including western Connecticut and Massachusetts. We are looking for two new members to join our management team!
SNOWSPORTS DIRECTOR
: Catamount seeks an experienced Snowsports Director to lead and grow our well established Snowsports Program. Qualified candidates will hold a PSIA/AASI Level III ski or snowboard certification, have superior interpersonal skills, supervisory experience and the ability to effectively present information in one-on-one and small group situations.
TERRAIN PARK MANAGER:
This is a full-time seasonal position responsible for the overall management of the Terrain Park operations including but not limited to the creation, design, construction, and maintenance of Catamount's terrain parks. Ideal candidates will have great interpersonal skills, experience in park design, feature fabrication, park grooming operations, and staff supervision. The Terrain Park Manager reports to the GM but will be supported by the Snowsports and Mountain Operation departments. Catamount is willing to consider year-round employment for both positions depending on each candidate's abilities. We offer great benefits including health, dental, disability, paid time off, and many fantastic recreational benefits. For detailed job descriptions and to download our application, please visit the Employment page at CatamountSki.com. Candidates may email their cover letter, resumes, and/or application to
rmaynard@catamountski.com.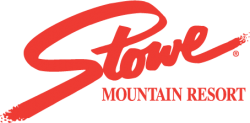 Lift Mechanic III / Lift Maintenance Supervisor
The Lift Maintenance Supervisor will be responsible to ensure all scheduled preventative maintenance is completed within manufacturers' timelines and/or as required by federal/ state guidelines this position is responsible for the year around daily/nightly operations of lift maintenance. For a full job description and to apply on-line please go to
http://www.stowe.com/about/employment
Email:
jobs@stowe.com
Lift Maintenance Mechanic - Camelback Mountain Resort
Job Summary:
In alignment with the resort's vision and mission and organizational values and under the direction of the Supervisor of Lift Maintenance, the Lift Maintenance Mechanic will install, maintain, repair and troubleshoot lift equipment as well as assist Lift Operations with the startup and shut down of the lifts, daily. Other mechanical procedures requiring specialized training will be performed as required.
Specific Functions:
1. Ensure all lift areas are maintained to ANSI – B77 Code and manufacturer's recommendations.
2. Read diagrams and manufacturer's manuals, fit bearing, rebuild sheave trains, and service grips.
3. Assist in emergency situations.
4. Ensure all work is completed in a safe, quality and timely manner.
5. Use PPE as required.
6. Complete all log sheets accurately, and in a timely manner.
7. Assisting the Supervisor of Lift Maintenance daily in all other Lift Maintenance as required.
Job Qualifications:
· Must have 1-2 years of Lift Maintenance experience.
· Prior experience in Borvig, Doppelmayer-Detachable, Partek, Leitner, Magic Carpet, Sun-Kid, low voltage electrical control circuits, mechanical and communications systems preferred.
· Ability to work and get along well with others required.
· Problem solving, organizational and communication skills required.
· Ability to ski or snowboard required.
· Knowledge of operation of all chairlift, related equipment and machines required.
· Welding and fabrication experience preferred, but not required.
· Current, valid driver's license required.
Apply online at
www.skicamelback.com
Director of Mountain Operations
Responsible for the effective leadership, management and coordination of all mountain-related operations of Taos Ski Valley, Inc. for the following departments: Lifts Operations and Maintenance (including all code compliance), Snowmaking, Grooming, Ski Patrol (including all snow control work), Terrain Park and all summer operations development, implementation and operations. • College degree or equivalent experience required. • Professional avalanche education preferred. • Minimum of eight (8) years' experience in ski area mountain operations, which includes experience in lift operations and maintenance, snowmaking, grooming, and professional ski patrol work including avalanche mitigation and snow science. • Minimum of eight (8) years' experience in a leadership role. For more information and to apply visit:
https://apply.coolworks.com/taos-ski-valley/job-details.asp?JobID=46513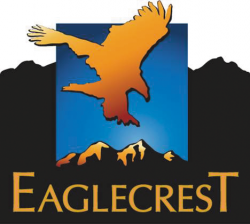 Eaglecrest Ski Area
Eaglecrest Ski Area in Juneau, AK is seeking applications for the following full-time, non-benefited positions for the upcoming season. Visit
www.skijuneau.com/employment.php
for application and more information
• Vehicle/Lift Mechanic – starting August 1. Must have previous lift maintenance experience
• Marketing & Events Coordinator – starting August 1. Must have previous ski area/recreation experience
• Revenue Coordinator – starting August 1. Must have previous cash handling and customer experience
• Snowsports School Supervisor – starting October 1. Must be at least Level II certified and at least 4 years ski/snowboard teaching experience – starting October 1
• Experienced Snow Cat Operator – starting November 1. Must have previous snow cat experience
• Lead Repair Technician – starting October 15. Must have previous ski and snowboard equipment repair shop experience
Lift Maintenance Tech II
Mount Snow is seeking a self-motivated lift mechanic to join our Maintenance team. This is a full-time seasonal position to assist with summer maintenance. The ideal candidate will have at least 4 years of lift maintenance experience or a combination of education and experience from which comparable knowledge and skills are acquired. Candidate should have a basic knowledge of electrical systems as well as a working knowledge of lift mechanical systems and a general understanding of ANSI B77.1. Clean driving record, ability to work safely at heights in all types of weather conditions a "Can do" attitude and a commitment to safety are required as well as strong communication skills and ability to work well with others. This is a great opportunity to join our team with the potential for the position to carry over into the winter season. Apply online at
www.mountsnow.com/employment
or call 802-464-4223 for more information. EOE

Wintergreen Resort Mountain Manager
The Wintergreen Mountain Manager is responsible for the management of on snow ski and recreational operations under the Resort Operations VP. Considered applicants must have previous experience, knowledge, and the capability to oversee ski area recreational operations. In addition to oversight, manager should have the capacity to operate, repair and maintain lift and automated snowmaking systems, grooming and vehicle maintenance, and successfully lead and motivate department managers in Wintergreen policies and procedures. The Mountain Manager must have excellent leadership and supervisory skills and will oversee Lift Operations, Lift Maintenance, Snowmaking, Grooming, Vehicle Maintenance, Terrain Park, Ski Patrol, Landscaping and Grounds. For more information and to apply, please visit:
http://www.wintergreenresort.com/Wintergreen-Careers/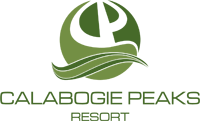 Mountain Manager at Calabogie
The Mountain Manager is a working manager that leads Calabogie Peaks Resort's outside operations which includes snowmaking, grooming, lift maintenance, lift operations, trail maintenance, golf course maintenance and all vehicle and rolling stock and resort utilities. Calabogie Peaks embraces current technology and strategies to deliver for the clients we serve at Ontario's largest public ski mountain. Your leadership will make a difference! Experience, passion and commitment to explore possibilities is required. Please send resume to
careers@calabogie.com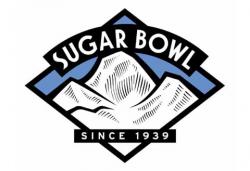 Snowmaking Supervisor
Supervise Sugar Bowl's Snowmaking department, assuring a high standard of excellence, delivering a consistent, high-quality snow surface for our skiing and riding guests. Coordinate daily operations of Snowmaking. This is a hands-on position, your product and production must be of the highest level. You will work directly with the Slope Maintenance Manager to; determine Snowmaking & Slope Grooming priorities, assure financial responsibility and maintain a safe, fun and productive work environment. During the summer you will be responsible for service and preventative maintenance of the snowmaking system, as well as play an active role in determining, planning, organizing and working on On-Hill capital projects.