Four Receive SAMMY Leadership Awards
Publish Date
04/03/2014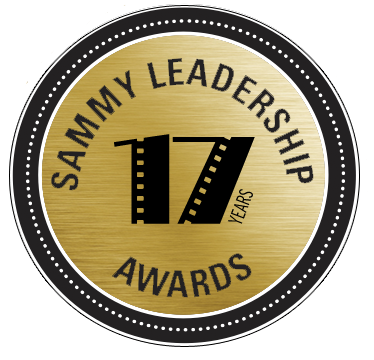 SAM Magazine—Woodbury, Conn., April 3, 2014—SAM Magazine is proud to announce the 2014 SAMMY Leadership Award winners: Patricia Campbell, Kevin Stickelman, and Laura and Matt O'Brien. The awards, given annually to individuals who will shape the future of the mountain resort industry, are in their 17th year.
Patricia Campbell
, executive vice president and chief operating officer, Breckenridge, Colo., started out as a ski school instructor for Jackson Hole Mountain Resort in 1985. Pat joined Vail Resorts in July 1999 as the director of ski school at Breckenridge, Colo. She moved quickly up the ranks to COO of Keystone Resort, Colo., by 2006. After three years in that post, Pat moved over to the COO position at Breckenridge in 2009. In October 2013 she was promoted to executive vice president. She also serves as a member of the board of the Summit Foundation and of the Breckenridge Outdoor Education Center.
Laura and Matt O'Brien
, owners of Oak Mountain, N.Y., both started out at Sugarbush, Vt., where they met. Eventually, the West called so they moved to Utah, where Laura was the business manager of the ski and snowboard school at Canyons, and Matt was the assistant manager for the race and freestyle department at Deer Valley. All the while, the couple would summer in the Adirondacks, where they ran a family camp store. After three years, Oak Mountain, which is located in the same area as the family's store, asked them to head the operations at the ski area. In 2012, the O'Briens purchased Oak Mountain from Hamilton County, and they intend to rejuvenate the small area into the thriving family-owned resort it once was.
Kevin Stickelman
, president and general manager of Las Vegas Ski and Snowboard Resort, Nev., hails from the Midwest where he started his career at Snow Creek, Mo. Kevin headed west to pursue his career in the mountains, starting out as an instructor at Park City Mountain Resort. After five years in Utah, Kevin moved to Angel Fire, N.M., and then on to Moonlight Basin. After a stop at Mt. Bachelor, where he was director of guest experience, Kevin was appointed president and GM at Las Vegas Ski and Snowboard Resort in 2010.
"We couldn't be more impressed with this year's SAMMY winners," said
SAM
publisher Jennifer Rowan. "They all demonstrate extraordinary determination, passion and commitment, and we can't wait to see where these attributes will take them in our industry."