Snowsports Organizations Commit to Diversity, Inclusivity and Equity
SAM Magazine—Denver, June 12, 2020—Snowsports organizations continue to rally in support of the global call to end racial injustice and inequity.
Schone Malliet, CEO and president of Winter4Kids, which introduces thousands of people of color to snowsports each winter at its National Winter Activity Center in N.J., has made a heartfelt appeal for racial justice. You can hear it here.
"During these times, many of us are affected," he said. "At Winter4Kids, we make a difference in the lives of youth from many backgrounds. My message to you is a personal one. Please take the time to listen to it."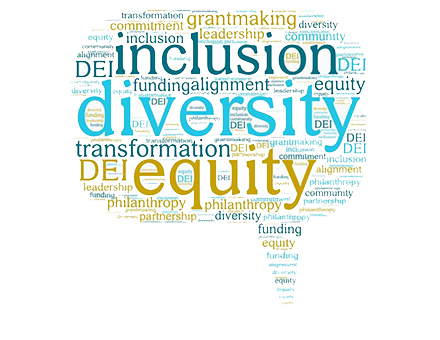 In a June 9 letter to Alterra Mountain Company employees, CEO Rusty Gregory addressed efforts to combat racial inequality. "Talk and intentions are cheap," said Gregory. "So, I choose to act, as an individual and as your CEO." Gregory noted his personal contributions to organizations working to dismantle racial injustice and pledged to help Alterra move beyond "the important passive pursuits of being welcoming and inclusive to guests and employees of all colors."
Gregory's action points included a commitment to reducing cost barriers to entry, proactively inviting black Americans and people of color into the mountain community, and a promise to recruit black employees, and people of all colors, genders and persuasions, for roles at the Denver office and across Alterra's portfolio of resorts.
Last week, the Outdoor Industry Association (OIA) also declared a "responsibility to take action." In a statement on its website, OIA said, "As the outdoor industry, we must immediately take action and increase our commitment to achieve racial justice, diversity, equity and inclusion in the outdoors, in our workplaces, and across the country."
The statement was supported by five action items—listen, hire, advocate, donate, and promote—and plans to be held accountable to those items. OIA will report on its goals, action and progress at the January 2021 Outdoor Retailer + Snow Show.
Snowsports Industries America (SIA) has taken a stand against "silence in the face of racism" with a bold banner on its homepage and a commitment to "doing better," which includes action points like adding inclusivity to its education platform and convening a committee to develop a long term plan for greater inclusivity in the organization and industry. SIA also shared anti-racism resources to promote education and action.
OIA and SIA's commitments follow on the heels of a February 2020 joint pledge by SIA, OIA, Camber Outdoors and Outdoor Retailer to promote diversity, equity, and inclusivity (DEI) in the outdoor industry.
The National Ski Areas Association (NSAA) has added a DEI page to its website, with a pledge to "use our privilege to inspire action." NSAA committed to adding more DEI content to its education programing, expanding DEI resources for resorts at its events and on its webpage, and increasing DEI training among its own staff. NSAA also highlighted its donations in the last fiscal year to NPOs committed to DEI and growth in snowsports like Share Winter and the CHILL Foundation.
Taos Ski Valley, N.M., is one of a small number of independent resorts so far to come out with a public statement addressing racial injustice. The ski area added a social justice page to its website. The page makes a commitment to ensuring black, indigenous and all people of color (BIPOC) "feel welcome and have access to the life-changing outdoor opportunities in our communities."
The page notes Taos' work over the last five years to improve diversity in its work force and pledges to immediately implement several new policies. Those policies include developing an anti-racism task force, continuing to work with B Lab and Camber Outdoors to learn more about equity-oriented best practices, setting measurable, monitorable workplace DEI goals, supporting social justice-oriented NPOs and businesses owned by BIPOC, and holding partners and vendors accountable to anti-racist practices.
U.S. Ski & Snowboard CEO and president Tiger Shaw wrote an open letter addressing the organization's relationship to racial injustice. "It is no secret that U.S. Ski & Snowboard and our sports are historically white, and despite many great programs in place, we could use more widespread initiatives for marginalized communities to participate," said Shaw.
He committed to three steps moving forward: a June 18 Athlete Town Hall, focused on increasing diversity; increased local and national efforts to work with NPOs that promote the participation of underrepresented youth in snowsports; and a new hiring strategy to put job listings in front of a wider pool of applicants.
Professional Ski Instructors of America and the American Association of Snowboard Instructors (PSIA-AASI) also took a public stand against racism and made a renewed commitment to one of its goal statements, "members benefit from participating in a diverse professional community." The organization created a new DEI task force, which it says is the first step "of a larger action plan to help us truly bring to life an education culture and a community that is more supportive of, and connected with, all goals for diversity, equity, and inclusion."
Read also, Aspen SkiCo and Vail Resorts Address Racial Inequality.