SAM Magazine—San Francisco, Calif., Dec. 4, 2020—Liftopia Inc. entered an "assignment for the benefit of creditors," or ABC, to liquidate its assets, through which Norwegian-Spanish holding company Skitude has acquired the assets of Liftopia Inc., according to a source with knowledge of the situation.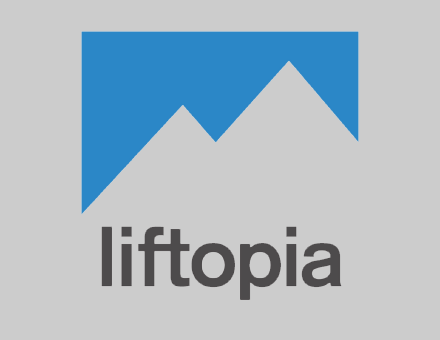 The proceeds from the sale will be used to pay creditors, including Aspen Skiing Co., Arapahoe Basin, Alterra Mountain Co., and Cypress Bowl Recreations, which together petitioned for Liftopia to enter involuntary bankruptcy in June after the company didn't pay them for lift ticket and season pass products sold through its platform. The total claim was more than $3 million.
That case was dismissed at the end of August on a technicality. According to a report in The Aspen Times, "U.S. Bankruptcy Judge Hannah Blumstiel of the Northern District of California threw out the case because Liftopia attorneys said the combined amount of the claims were overblown by $86,000. A 'bona fide dispute' over the debt existed and was reason to dismiss the case, the judge said."
The parties withdrew their appeal of the decision in favor of Liftopia transferring its assets to an ABC for liquidation.
Skitude was founded in Spain and is a major player in Europe, specializing in mobile applications for skiers and riders. Skitude was itself acquired by a holding company, which assumed the Skitude name. According to its website, "Skitude offers services related to its digital platform for the monitoring, gamification and sharing of skiing, snowboarding and other outdoor activity experiences through a range of smartphone apps, access to ski resorts through Skitude Instant Access, and the purchase of ski passes and other ski services."
Skitude merged with Swiss company Skioo in 2019. The Skioo Pass includes access to a network of 150 different ski areas worldwide, as well as a mobile app.
The source said Skitude "plans to invest in the [Liftopia] technology and service people are familiar with, and have maintained continuity of service through the transaction."
According to a report from Shifter, a news site covering Norwegian technology companies, Skitude plans to come out with an initial public offering (IPO), "seeking listing on Euronext Growth (formerly Merkur Market), as part of their strategy to digitize the world's alpine destinations."
The Shifter report mentions the Liftopia acquisition along with Skitude's acquisition of Spotlio, a Spanish technology company that offers white-label mobile app platforms and other digital solutions for mountain resorts. "Skitude has recently signed an agreement to buy the technology companies Liftopia and Spotlio, which have over 150 destinations on the customer list in North America. The acquisitions make the company the largest international player, and the announcement states that they have a number of companies and initiatives on the radar, with a goal of uniting the alpine world under one digital platform."