SAM Magazine—East Madison, N.H., Jan. 29, 2021—Highway West Vacations will be providing full property management for New Hampshire's King Pine Ski Area, Purity Spring Resort, Tohkomeupog Summer Camp for Boys, and Danforth Bay Camping & RV Resort, effective March 1, 2021. The Hoyt family will remain owners of the resort entities and retain involvement in the day-to-day business, as well as local community involvement.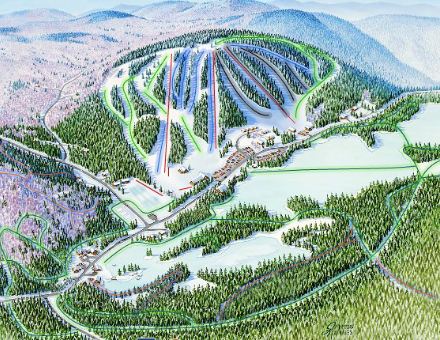 According to its website, Highway West Vacations is "dedicated to securing locations in some of the most desirable areas in the Western United States and offering amenities and accommodations that are unparalleled in the camping world. With twelve locations and a streamlined acquisitions pipeline, our brand continues to grow as we welcome new campgrounds and boutique hotels to the Highway West Vacations family."
The company currently has lodging, camping, glamping, and RV properties in Colorado, California, Oregon, and Hawaii.
The press release announcing the forthcoming management change said Highway West Vacations will be implementing "operating systems, platforms, marketing strategies, and providing resources to enhance the current hospitality approach for guests, campers, skiers, and employees."
"We are excited for the team at Highway West Vacations to share their hospitality expertise and their resources to enhance our current businesses," said Steven Hoyt, vice president of Purity Spring Resort Inc. "Their values are directly aligned with how the Hoyt family conducts business and treats their guests and employees. We are excited for them to help grow our offerings and meet the interests of the current traveler. We hope our returning guests find their visit the same, only better."