Table of Contents
SAM's annual review of marketing hits and misses.
In a season during which prolific snow was falling out West before most in the East had seen a flake, the approach to resort marketing, like the snowfall, was a tale of two sides. With Ma Nature serving up free marketing soup in the form of jaw-dropping, powder-filled content on one side, honesty and creativity in the midst of a mostly snow-free season ruled the day on the other. And while snow brings people, clever messaging can sell lift tickets—and more.
From coast to coast, resorts mixed things up this year. Traditional media remains a pillar of many marketing campaigns, as evidenced by the volume of resorts utilizing print. Video was used effectively to show the good, the bad, the fun, and the ugly. We saw many resorts using video in different ways other than "ski porn" content, although there was still plenty of that, too.
Digital media is no longer "on the rise" or very new—it's standard. Many resorts have gained a better understanding of their audiences, and are generating digital content to reflect that. Spearfishing rather than casting a net, if you will. Others still have some learning to do.
Grassroots events that spawned successful marketing and PR were a trend this winter. Several of these had more traction and sparked more hype than a typical one-and-done onhill happening.
Also notable is the number of serendipitous marketing successes (or gaffes). It goes to show that many situations, good or other, can morph into part of a resort's marketing effort, intentional or not. How these moments are handled determines how beneficial or detrimental they can be.
As in the past, this remains a subjective review. This is not a poll, survey, or judged competition. We sourced a variety of industry watchers to weigh in on resort marketing efforts, good or bad, from this past season. Each entry is the product of the individual who wrote it. We believe that what stood out to them, and us, also stood out to those who buy lift tickets. If we missed a few sterling hits or awful groaners, please feel free to tell us about them in the comment section at the bottom of any page.
GENERAL
BEST SMALL MOUNTAIN MARKETING REVIVAL: WEST MOUNTAIN, N.Y.
If you are going to invest in your ski area, make sure people know about it. The big resorts live this credo, but sometimes the mom and pop areas don't. Props to West Mountain of Glens Falls, N.Y., for going all in. The campaign included a diverse ad spend, lift installation videos, behind the scenes fodder, and regional media coverage, while highlighting the new local family ownership vibe. New lighting, lift, snowmaking, and lesser-seen upgrades went along with a hype machine to ensure best chance of increased trial and visitation. Tack on a slick and simple responsive website, and West is positioned to capitalize on its on-mountain efforts. —A.K.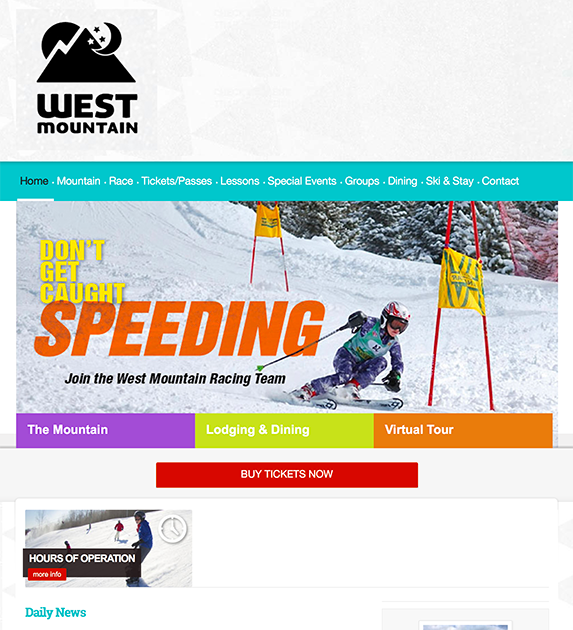 CLASSIEST SMALL MOUNTAIN 50TH ANNIVERSARY OWL'S HEAD, QC
Not just 50 years, but 50 years owned and run by the same family without external financing or bankruptcy. While Whistler may take the bulk of the accolades during its celebratory season (see below), Fred Korman and family get a tip of the hat for delivering some of the finest and most value-oriented skiing in Quebec for five decades. As part of the celebration, a near 40-page magazine was produced, in both languages of course, that documents one of the more inspiring family stories in ski area operation. —A.K.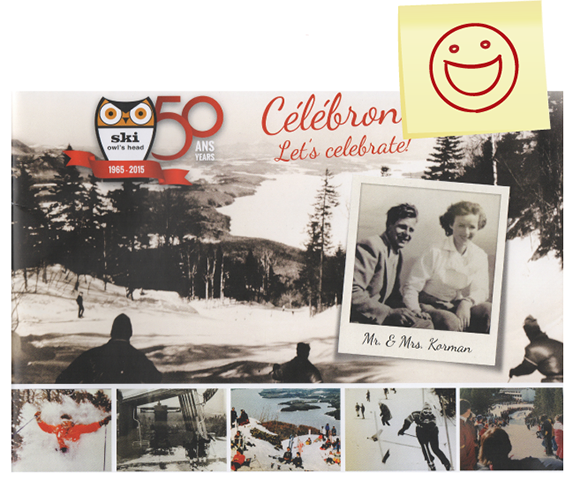 MOST AUTHENTIC GREEN LEADERSHIP: JIMINY PEAK, MASS.
Much of the ski industry checks the environmental box with token gestures for green initiatives that turn into marketing messages. Some are leading the pack by making green energy production a growing segment of their business models. Efficiency, lobbying, and awareness are all commendable activities, but physical action and large-scale investment demonstrate true leadership. The Fairbank Group deserves serious praise on this front. They've become the wind and solar leaders in the industry. While some were trying to maximize the splash from a few new snow guns, Jiminy Peak turned on the largest community solar array in the Northeast. As this issue marches towards the forefront of our culture, the resorts of the Fairbank Group will have a significant head start. —A.K.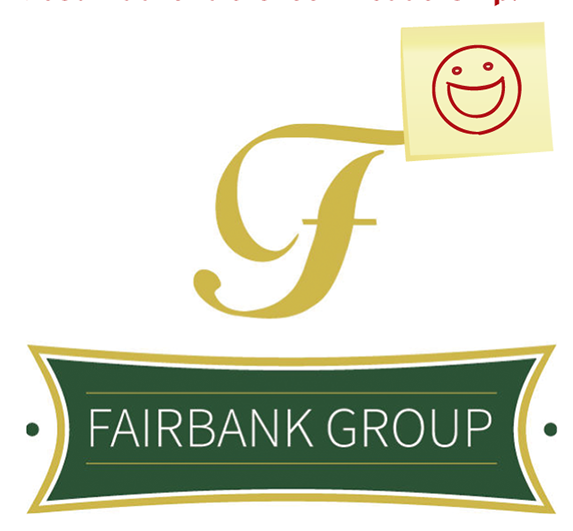 BEST USE OF A HASHTAG: LOON MOUNTAIN, N.H.
In the 2016 season, Loon slowly released a new hashtag, #parkandpowclub, via its @loonparksnh Instagram channel. The message was clear to the freestyle snowboard and ski population: Loon is the place to go if you love to ride any and everything. The resort printed not-for-sale sweatshirts with the slogan and new logo, and had opinion leaders, pros, and mountain staff wear the gear, creating lots of buzz. Loon completed the circle by running a print ad offering the cherished hoodie to the first readers who participated in the ad's call to action. As it stands, the community utilizing the hashtag continues to grow. —M.W.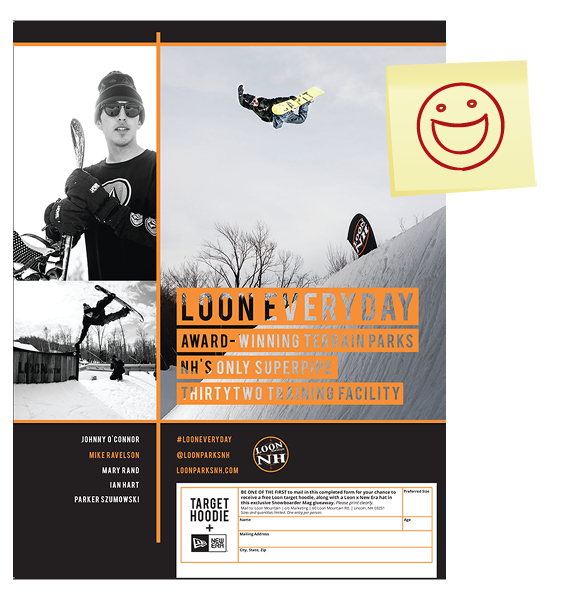 BEST EXPLOITATION OF AN EVENT: MISSION RIDGE, WASH.
When seminal snowboarding event company Snowboy Productions teamed up with Mission Ridge in central Washington for The Breach—a creative, transition-based snowboard contest on a series of massive snow whales—they did more than launch a successful contest. After the winners were decided and the prizes doled out, Mission Ridge left the set-up standing, calling the unique terrain the Bomber Bowl Park. Park rats flocked to the resort and provided plenty of promotion through their personal social feeds using the very appropriate #bomberbowlpark hashtag. Strong way to make a lasting impression, Mission Ridge. —M.W.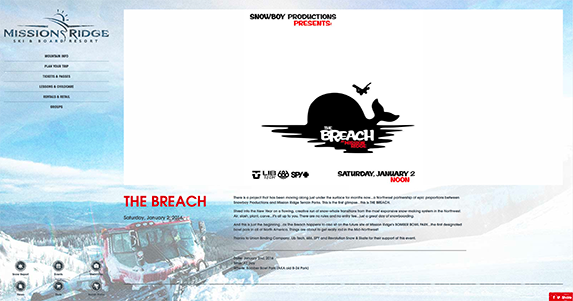 BEST USE OF A WATERPARK IN WINTER: MOUNTAIN CREEK, N.J.
Mountain Creek's Action Park is one of the coolest water parks in the U.S. To highlight the iconography of the striped tubes and spiraling slides, the New Jersey resort collaborated with young snowboarders Red Gerard and Toby Miller for Red Bull Snowmusement Park—a photo shoot that became a story in SNOWBOARDER Magazine, as well as a video and comprehensive digital rollout. The striking colors and shapes of the waterslides, as well as the unique tricks that Red and Toby were able to perform on the creative structures struck a chord. The content was presented strategically across each media platform just as Mountain Creek was starting to turn its lifts for winter. —M.W.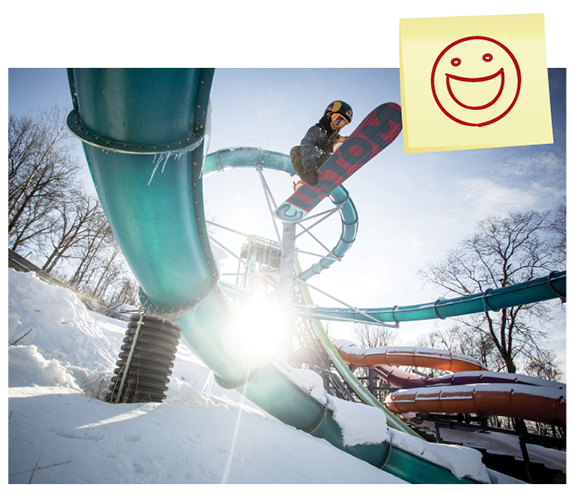 LUCKIEST TIMING FOR AN EVENT: WHISTLER, B.C.
The first weekend of December, Whistler Blackcomb collaborated with a group of local and legendary female pros known as the Full Moon Crew to host a ladies' ride day, aptly titled Early Bird Social, to welcome the season. The premise was simple: reach out to a few dozen snow-loving females (from nearby and far away), get them to Whistler, and pray for snow. Mother Nature must have been psyched to see the more than 80 women who gathered at the base of Whistler to ride together that day, because she provided the first solid storm of the season. The women took to their social channels to espouse on how great early winter was at Whistler, piling photos on a shared hashtag. The result: lots of stoke, social spread, and an extra easy push at the beginning of the season. —M.W.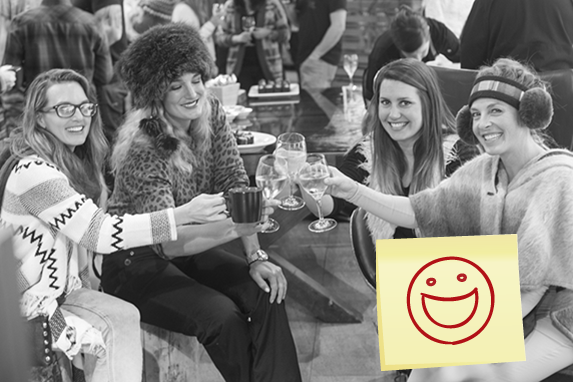 WORST OPENING DAY EVER: CHERRY PEAK, UTAH
After a two-year wait full of false starts, Cherry Peak, Utah's first new ski area in decades, was finally ready. Opening day arrived, the rental shop was stocked, and the slopes freshly groomed. The only thing missing? Skiers. For the biggest day in its history, Cherry Peak failed to spread the word beyond an optimistic Facebook post. Fewer than 10 skiers were in line when the lifts started spinning. People who arrived at the base just 15 minutes before the resort opened snagged first chair. the only media on hand was one photographer from the local newspaper. With perhaps the most newsworthy Utah skiing event in years, Cherry Peak failed to capitalize. —G.B.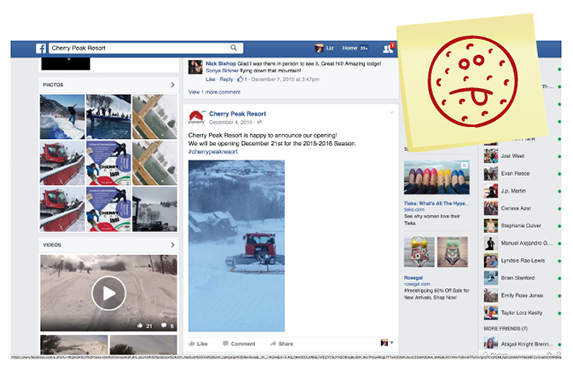 BEST RECOVERY FROM A BAD IDEA: ALBERTA, CAN.
While there's no specific resort to name here, multiple reports out of Alberta last fall described plans and campaigns centered on the imminent El Nino snowfall. Marketers were excitedly chattering about the big winter to come as they worked to bring in big names and big outlets to experience what were sure to be all-time conditions. The only problem? Historically, El Nino has been terrible for Alberta, and that turned out to be the case this go-round as well (January brought only a foot of snow to many Alberta resorts). Luckily, the mountains saw the flaw in their strategy before going live, which saved them, and their guests, the frustration of expecting one thing and experiencing something else entirely. —G.B.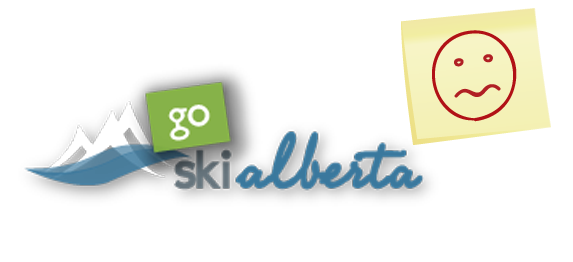 WORST WAY TO EMBRACE THE LOCALS: SUMMIT AT POWDER MOUNTAIN, UTAH
What do you get when you mix millionaire Millennials, a small Utah town, and rapid changes to the locals' favorite resort? A PR disaster, as unfolded after Summit purchased Powder Mountain. If building a massive party house in an extremely conservative family community wasn't enough, a dispute over water rights took things from bad to worse. Hundreds of homes in the valley have staked anti-Summit signs in their yards, locals are refusing to ski there out of principle, and local media is littered with negative coverage. Meanwhile, a decent marketing or PR message has yet to emerge from resort ownership to save what's left of their local market. Maybe they don't want one? —G.B.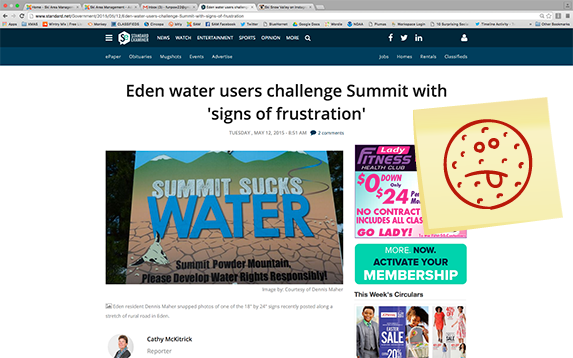 COOLEST PR MOVE: SUNLIGHT MOUNTAIN, COLO.
Guests ask all the time for ski areas to open early. It happens so often that almost every ski area's reply is the standard, "When weather and conditions permit." But on Nov. 14, 2015, when four-year-old Elijah Mattson posted a Twitter video asking Sunlight to open early, the resort's reply was different. Within hours, Mattson's campaign drew nearly 1,000 impressions. The resort decided to embrace not only the message, but also the kid that delivered it. Within a few days, a new executive office at Sunlight was created, and Mattson became its first elected Mini-Mayor. In addition to a season pass and a seat at the executive table, the Mini-Mayor tackles issues like stickers, events, and the quality of hamburgers and PB & J sandwiches. —S.R.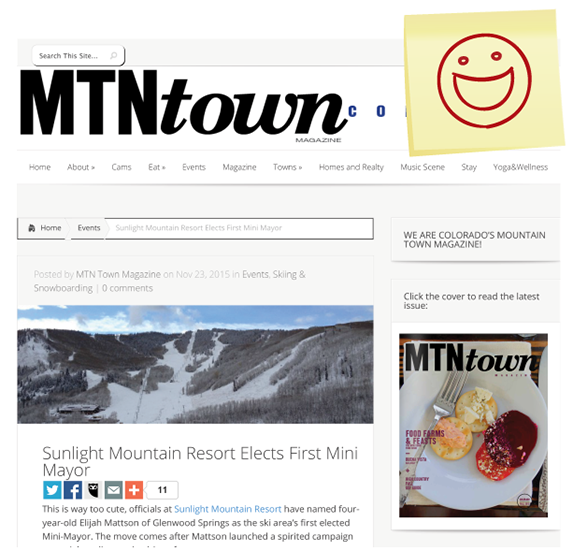 BEST PUBLIC RELATIONS STUNT: WORLD'S LARGEST LESSON
Although the World's Largest Lesson was an industry-wide initiative, it's a credit to all the individual ski areas that made it successful. Ski areas large and small came together with the same goal of introducing newcomers to the sport, and to generate awareness of the start of Learn to Ski and Snowboard Month. In the U.S., 164 ski areas participated, teaching about 4,000 lessons in just one morning. Estimates show the one-day PR event garnered about 11.7 million impressions, 40,000 interactions, and would have cost about $33,000 if paid for out of pocket. Not to mention all the social media buzz around the live event that was streamed through the learntoskiandsnowboard.org website. No official record was set (the Guinness rules are difficult to master), but the attempt was a smashing success nonetheless. —S.R.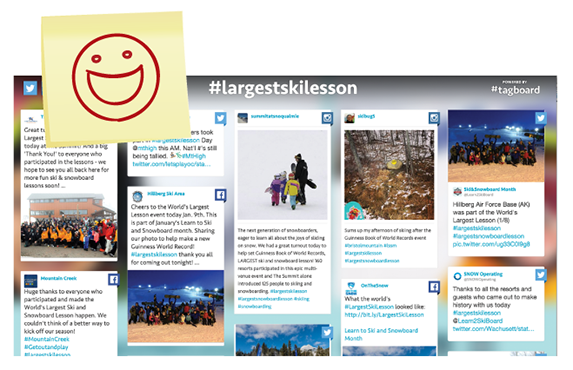 MOST IN-YOUR-FACE MARKETING GAMBIT: SUNDAY RIVER, MAINE
Not everyone is signed up for your email snow alerts. Not everyone checks your website for the glowing reports about your snowmaking teams when there's no snow in the city. Those push methods require action from your audience, and thus only reach the rabid. Billboards, on the other hand, are mandatory viewing. Always a leader in telling folks about its snow, Sunday River put its best Facebook photo up for you to see on your commute—and updated it at will. The battle against the backyard syndrome was never ending this season, and Sunday River took the power of a recent photo and targeted commuters chugging Dunkin'. —A.K.

MOST IRONIC BRAND PARTNERSHIP: MOUNTAIN COLLECTIVE AND PROTECT OUR WINTERS
It's been something we all try to keep below the surface so we can go about our day: The ecological irony, that our recreational pursuit is perhaps one of the most egregious creators of carbon dioxide per capita, and all the while we stand on our soapbox trying to "raise awareness" about the threat of climate change. But a higher horse has emerged in our race to recreate with maximum possible environmental impact while wagging our finger at society. Protect Our Winters (POW) has teamed with the Mountain Collective, the pass that urges skiers to visit many distant locations for short visits in a single season, thus consuming prodigious amounts of fossil fuels. Skiers now have a way to give a larger FU to the atmosphere thanks to iconic resorts and POW. Am I the only one beginning to feel a bit greasy? —A.K.