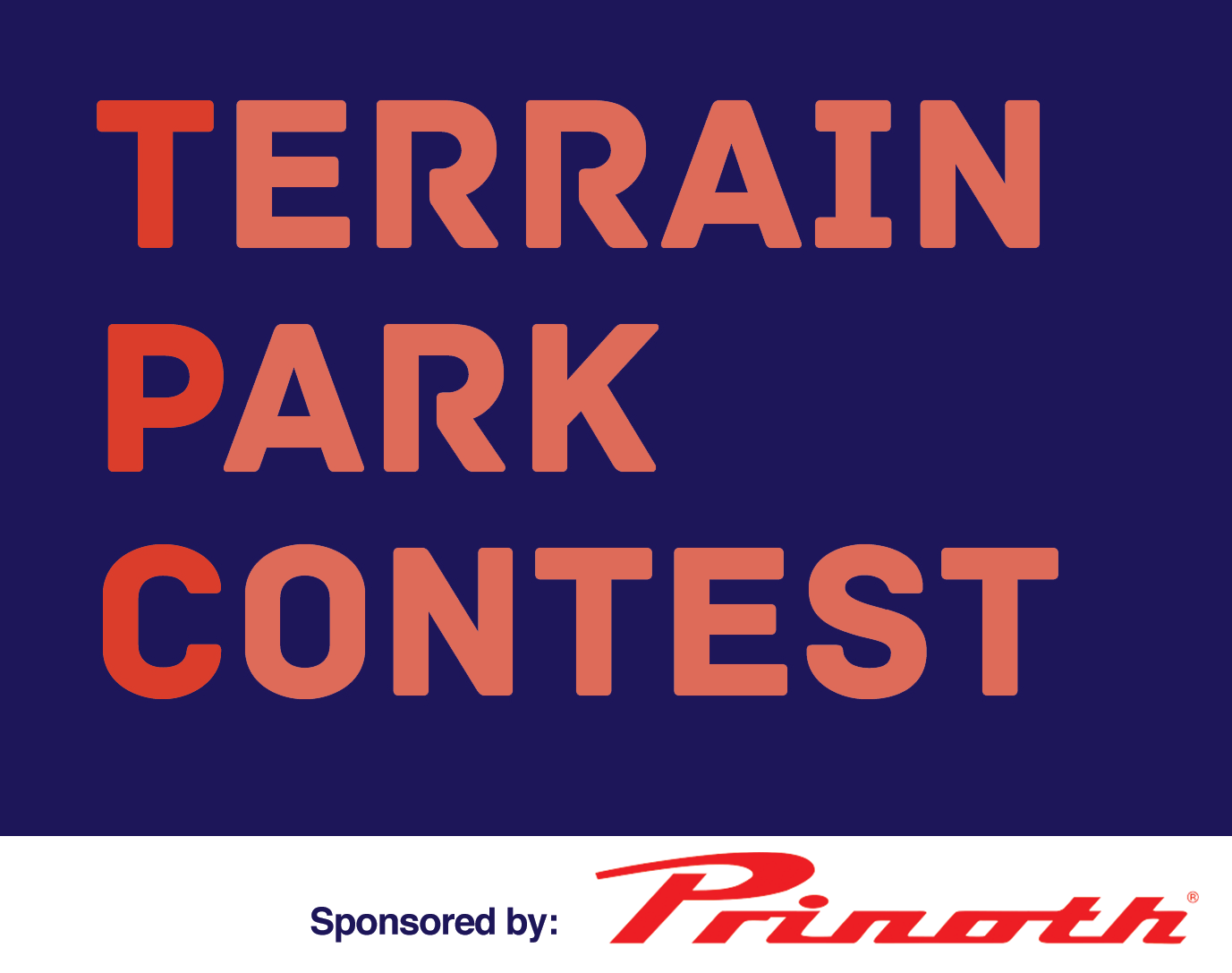 The SAM Terrain Park Contest (TPC) is all about showcasing the creativity and hard work of park crews from around the world inspiring the growth and progression of this vital aspect of mountain operations department. Mountain resorts across the globe are invited to submit entries for the 17th annual SAM Terrain Park Contest. The November 2022 issue of SAM magazine will showcase entries from the 2021-2022 season in three categories: terrain park feature, bread and butter feature, and (new) "park edit." Once the issue is live, we throw it back to you—the SAM readers—to support these incredible park crews by voting for your favorite entries.
Entering the contest is easy. Email a brief description (please read details below), high-resolution photo, and/or video link to sarahw@saminfo.com. All entries will be featured on saminfo.com, with many making it into the November 2022 issue of SAM. Send in your entries by August 2022. See details below.
CATEGORIES
Bread and Butter
Which feature is your resort's bread and butter? We've all got 'em, those small to medium sized park features that almost anyone can hit—core park riders to relative newbies. It may not be the biggest or most creative feature in a resort's terrain park, but its location, size, and fun factor make it the most popular.
Feature
We want to see your showcase features. The one you hope ends up in the glossy pages of a magazine. (psst! this is your chance!) It could be the biggest, the most creative or unique, or highlight specific building skills, it's the feature you and your crew are most proud of.
NEW! Park Edit
We want to see your best park video edits, created by your team. Whether the edit is from an event, a clip compilation of local groms killing it in the park, or something developed for your park's social channels, send it our way! Let us know what makes this edit special.
Bonus entry: Have footage or images of your park crew hard at work, and stories to go along with them? Send them our way, and your team might just be featured in the 2022 TPC article.
 THE NITTY GRITTY DETAILS
Things to send:
- Brief description of your entry. In your submission, please answer these four questions:
       - What are we looking at? Send us the name of the feature and/or the park where the edit was filmed. 
       - When was it built, and who built it? What inspired its creation?
       - How did you build it? What tools did you use? What materials?  
       - Who is using the feature at the resort? Or who does the edit feature?
       - What makes it a worthy TPC entry?
- High-resolution photo. Submitting an entry for the Bread and Butter or Feature categories? We need some high-resolution images of your entry. At least one, but the more the merrier!
- Video link. Submitting an edit? Send us a link! YouTube/Vimeo/Dropbox/Google Drive/whatever. Just make sure it's a high-resolution video and we can embed or share it, and we're good to go!
- Skin in the game. For all entries, the resort park crew needs to be a key player in the production of your entry. For example: highlighting a build for a Red Bull photoshoot? Your crew has to have been a major part of the design/build. Sending in an edit? Don't send us your clip from the latest Warren Miller. We want to see what your crew can do, so make sure your team was an active part of the build and filming.
Questions? Email sarahw@saminfo.com
---
The November issue of SAM magazine showcased entries from the 2019-20 and 2020-2021 season. The winners walked away with a SAM swag bag and a new rake from Arena Snowparks. Check out the winners of the 2021 SAM Terrain Park Contest: