The I AM a Snowmaker contest—sponsored by HKD Snowmakers—highlights the hard work, determination and camaraderie of snowmakers, and recognizes how critical they are to the success of the mountain resort industry. I AM a Snowmaker was started in the winter of 2013-14, and has since had various forms, all in keeping with this mission.
Seven snowmaking crews have been selected for this year's I AM a Snowmaker contest, supported by HKD. They will each create a video taking us behind the scenes, sharing why they love making snow at their resort.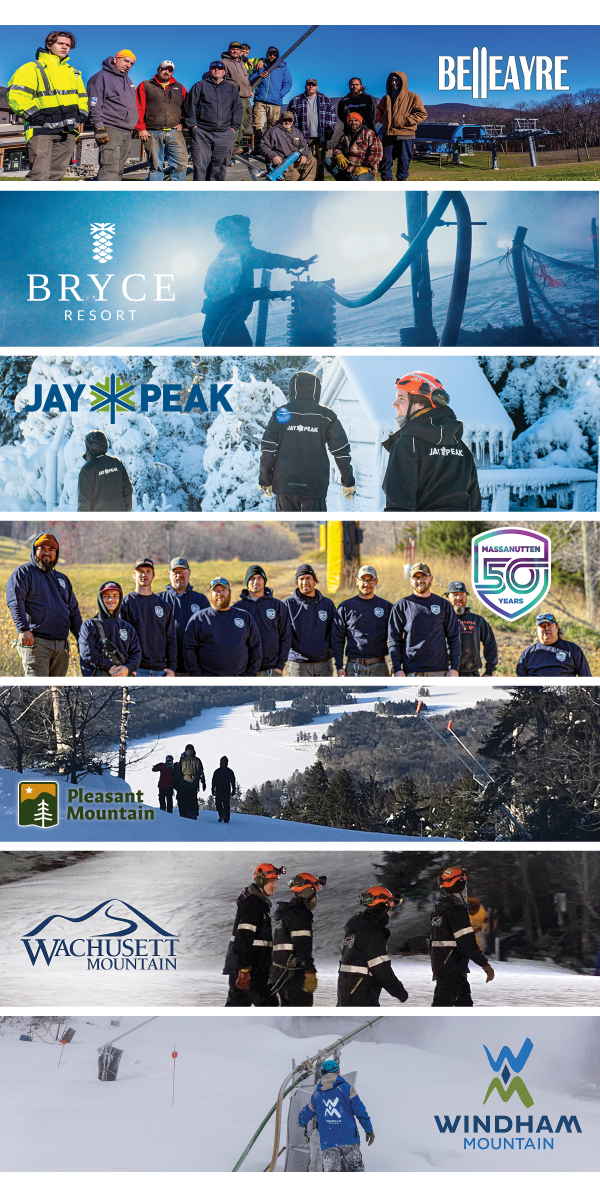 The final videos will be released in January and fans will have the opportunity to vote for their favorite video and crew.
Thank you to everyone who submitted nominations for this year's I AM a Snowmaker!
---
I AM A SNOWMAKER 2022
The 2022 I AM a Snowmaker contest celebrated the snowmaking teams of seven finalist resorts with videos highlighting the strengths of each crew. Each video is unique, but all are great testaments to the grit and undying dedication of snowmaking crews across North America. Voting occured from Jan. 10-21. Find out who won...and see all the entries here.