Stories of our mountain resort community giving back and making a difference. Do you have any social good to share? Email sarahw@saminfo.com.
---
U.S Ski & Snowboard Launches Women's Initiative 

U.S. Ski & Snowboard is launching the "Heroic" initiative, a multifaceted program created to provide "more leadership, opportunities, and mentorship for women to achieve further greatness in our sports," said U.S. Ski & Snowboard president and CEO Sophie Goldschmidt. The program will debut with a summit focused on women in coaching at the newly renamed 2022 Heroic Killington Cup presented by Stifel, a FIS World Cup event hosted annually at Killington Resort, Vt., over Thanksgiving weekend.
As part of the initiative, among other things, U.S. Ski & Snowboard plans to develop fellowships and grants for women coaches across the spectrum, including those coaching in resort race programs and at academies, to address core challenges facing women in the industry. These could include flex funds to allow a woman coach to step in for another woman coach if conflicts arise, a childcare fund to support coaches of all genders, studies to learn about the barriers preventing women from rising as coaches, and mentorship programs to allow female coaches to learn elite coaching strategies. 
---
Arizona Snowbowl Donates to Support Flood Victims

Arizona Snowbowl donated $10,000 to the United Way of Northern Arizona to help Arizonans affected by the recent floods; monsoon activity inundated homes and communities east of the San Francisco Peaks after the 26,000-acre Pipeline Fire burned nine watersheds in June. Funds to support the United Way of Northern Arizona were raised during Snowbowl's Flood Relief fundraiser Sept. 10. "It truly was a special day at Snowbowl to see Arizonans come together to support those in need," said Snowbowl marketing manager Kyle Sawatzke. "We want to thank everyone who generously donated and came out to support those affected by the flooding in Northern Arizona."
---
Vail Resorts Expands Epic For Everyone Youth Access Program

Vail Resorts will provide more youth of color with the opportunity to learn how to ski or snowboard through its expanded Epic for Everyone youth access program. During the 2022-23 winter season, Vail plans to partner with nonprofit and youth development organizations working to support youth of color to host 9,000 youth across 29 resorts. Participants in the Epic for Everyone youth access program will get five free on-snow sessions including ski and ride lessons, meals, and equipment rentals, plus two free lift tickets to continue practicing with a guardian. "The future of our sport is inclusion," said Vail Resorts CEO Kirsten Lynch. "I feel we have a great responsibility to remove barriers and inspire a passion for our sport. Skiing and snowboarding are for everyone, and we are grateful to our non-profit partners who help us introduce the sport to more participants each year."
Vail Resorts ran the program during the 2021-22 winter season as well, hosting more than 8,000 youth at its resorts. Last season, more than 10 percent of the participants were from major cities including Boston, New York, Philadelphia, and Chicago.
---
Jay Peak Welcomes Drew Peterson to Speak

Jay Peak, Vt., hosted pro skier Drew Peterson earlier this week to speak to resort staff and community leaders about mental wellness. Peterson has become an advocate for mental health through the telling of his own struggle to overcome mental health issues and life-threatening accidents in the mountains. He was the subject of a movie called, "Ups & Downs," which gives voice to the importance of mental health in our mountain communities.
"What I've learned more than anything is that there is infinite power in changing our entire culture surrounding mental health," said Peterson.
"We think this was the perfect time to shine the light on mental wellness," said Jay Peak president and general manager Steve Wright. "Before too long, the town and mountain will be busy and our staff and community members will be focused on things other than themselves. Having Drew here before the season to share his story is important for our team, and reminds us that we need to take care of ourselves in order to take care of our guests."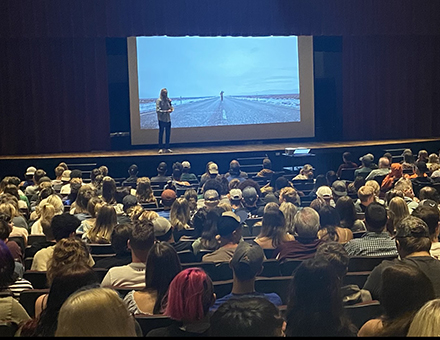 Wright also connected Peterson to the principal of the local high school, where Peterson spoke on the first day of school. 
For more about mental wellness in the mountain resort industry, read " Breaking Point" from the May 2022 issue of SAM: https://www.saminfo.com/archives/2020-2029/2022/item/165325-breaking-point
For more on Drew Peterson, visit: https://www.drew-petersen.com/speaking
---
Brundage Mountain Works to Preserve Whitebark Pine 

Brundage Mountain Resort, Idaho, launched an initiative at the end of July to protect the mountain's robust population of slow-growing whitebark pine. Over a "work week" from July 25-28, teams from the resort and the McCall and Council Youth Conservation Corps worked alongside engine crews and botany and silviculture experts from the Payette National Forest to help preserve and protect the at-risk tree species by identifying existing stands, removing competing species, and mitigating fire hazards. Future treatments will include the thinning of competing vegetation and planting blister rust resistant seedlings from seed stock collected from resistant on-mountain stands. 
Brundage Mountain resort staff is also promoting whitebark pine-related educational activities on the mountain during summer months. "It's important to us to be good stewards of the land on which we operate," says general manager Ken Rider. "We're excited to get started on this latest work plan and to help educate the public on the importance of the whitebark pine in the alpine ecosystem." In addition to its work with the Payette National Forest and the Youth Conservation Corps, Brundage Mountain is also working to become certified as a Whitebark Pine Friendly Ski Area through the Whitebark Pine Ecosystem Foundation.
---
Killington Donates $4,500 to Pride Center 

In support of Pride Month in Vermont, Killington Ski Resort, Vt., donated $4,500—100 percent of lift ticket sales on closing day, June 4—to the Pride Center of Vermont. The donation marked the resort's latest closing day in 25 years. Killington then hosted a Pride Ride June 12 in its mountain bike park, along with partners Vermont Adaptive Ski & Sports and the Vermont Mountain Bike Association.
---
Boyne Mountain Donates $100,000 to Youth Program

Boyne Mountain, Mich., donated $100,000 to establish the Boyne Mountain Fund for Youth. The new fund, in partnership with the Charlevoix Community Foundation, supports projects and programs to assist kids and teens in Charlevoix County. The initial $100,000 was raised in under an hour on Monday, May 2, through the sale of 180 carriers from the Disciples I and II lifts, which have been disassembled to make room for a new eight-person, high-speed lift. It is intended that the fund will continue to grow and provide grant dollars for local community's young people, now and into the future.
---
Schweitzer Raises Nearly $50K for Local Nonprofits

Schweitzer, Idaho, raised nearly $50,000 for 10 local nonprofits through its Own the Night program during the 2021-22 winter season. The program donates half of the proceeds from every twilight skiing ticket sold to selected nonprofits in the area. Own the Night has been in place for more than 20 years.
"When guests purchase a twilight skiing ticket online, they can choose which organization they would like to support," explained resort services director Jade Smith. "It's been a great way for some of our local clubs, schools, and youth organizations to get a much-needed financial boost during the winter."
During the 2021-22 season, Schweitzer had 26 twilight skiing sessions with nearly 5,000 visitors. The resort plans to continue the Own the Night program again next season with the final list of participating non-profits available in December 2022.
---
Students "Learn to Ride" at Crystal Mountain

Around two dozen students from Hamtramck High School, located in the metro-Detroit area, capped off their winter with a weekend at Crystal Mountain, Mich., March 18-20, which included a day of ski and snowboard lessons on Saturday as part of the Learn to Ride program. The Learn to Ride program, organized by SOS Outreach, a national organization that focuses on mentoring underserved youth, aims to increase diversity in outdoor recreation by introducing kids with diverse backgrounds to skiing, snowboarding, and outdoor activities in northern Michigan. 
Many of the participants are recent or first-generation immigrants from Yemen, Bangladesh, and Poland, and have never experienced Michigan outside of the metro-Detroit area. They'd been skiing at nearby Mt. Brighton for several weeks before making the trip north to Crystal. 
"Being able to work with kids who otherwise may not have had the opportunity to try snow sports—and connecting them with other skiers and riders their age—is a phenomenal opportunity," said Crystal Community Ski Club alpine coordinator Hunter Steinkamp. 
Learn more: https://www.crystalmountain.com/your-visit/press-releases/page-18971/
---
Ski Resorts Donating to Ukraine

The war in Ukraine is displacing and killing innocent civilians, forcing millions of Ukrainian's to find shelter in neighboring countries and leaving towns and cities in shambles. Ski resorts—and skiers—across North America are responding to the worldwide call for aid by hosting fundraisers and collecting needed goods to support Ukrainians amid the ongoing Russian invasion. 
Some examples of ski industry support for the Ukrainian people include:
Jay Peak, Vt.: Collecting necessary items such as school supplies, clothes, diapers, and basic medical supplies, and donating them to families that have been forced to find shelter in neighboring countries. 
Killington Mountain, VT.: Donated $20,000 to The Red Cross by raising nearly $9,500 from their K-1 base Lodge Auction which was matched through their Play Forever fund. Killington will also be donating $5 from every Spring Pass sold to Ukraine relief efforts.
Magic Mountain, Vt.: Raised nearly $10,000 for Save The Children's Ukraine crisis relief fund by donating $10 of every lift ticket sold on March 5-6, 2022, and matching cash donations.
Mountain High, Calif.: As part of its annual spring break celebration on March 27, participants in Mountain High's annual Polar Bear Run who make a $25 minimum donation to UNICEF will receive a free lift ticket to ski or ride that day.
Saska Ski for Ukraine: A group of more than two dozen Nordic skiers in Saskatchewan are logging hundreds of kilometers to gather donations for the Red Cross in support of humanitarian efforts in Ukraine.
Sleeping Giant, Wyo.: The ski area is donating 100 percent of the proceeds from lift ticket sales on March 5, a total of $10,000, to support the Ukrainian Army.
Windham Mountain, N.Y.: Donated $10 of every lift ticket sold on March 19-20 to the Heart to Heart International organization.
Did we miss one? Email jordyn@saminfo.com to share any efforts we missed
---
Ski Utah Launches Discover Winter Program

Ski Utah and six partner resorts teamed up this season to launch the "Discover Winter" program aimed at increasing BIPOC community participation in winter sports. The program eliminates common barriers to entry by providing participants with four lessons, transportation to the resorts, rental equipment, and proper clothing, as well as a Ski Utah Yeti Pass, valid for one ticket at each of Utah's 15 ski resorts.
In its inaugural year, the program taught upwards of 135 participants to ski or ride. Participants included immigrants and refugees from 23 African countries, Venezuela, Colombia, Mexico, Dominican Republic, Puerto Rico, and members of two Native American tribes. "While Utah may not have the most diverse population, we have opened our doors to refugees and immigrants from all over the world, many who have never seen snow before. Introducing them to 'the greatest snow on earth' is one way we can welcome them to our beautiful state and its many winter recreational opportunities," said Ski Utah president Nathan Rafferty.
An après ski party to help participants share stories and connect with new snowsports friends is planned for March 30. 
Read more: https://www.skiutah.com/resources/discover-winter
---
Wachusett Mountain Gives Back with YES Day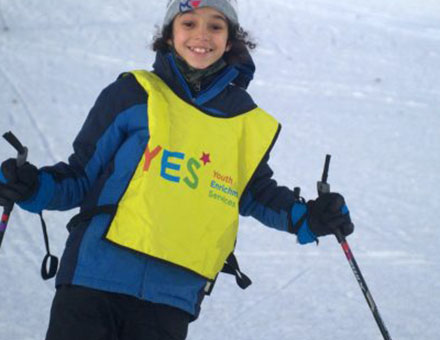 YES - Youth Enrichment Services, a non-profit from Boston, Mass., is fundraising to build a new headquarters which will allow them to expand their youth development programs. To help their efforts, Wachusett Mountain, Mass., will be donating $10 of every lift ticket sold in advance online from now until the end of the season to YES. The mountain is also hosting "YES Mass Snow Challenge" on Saturday, March 19, which will include skiing, racing, and family games.
Learn more: https://www.wachusett.com/Events-Park/On-Mountain-Events/Event-Calendar/YES-Mass-Snow-Challenge.aspx.  
---
Inntopia to Offer Insight Online  Free to Students Studying Resort Management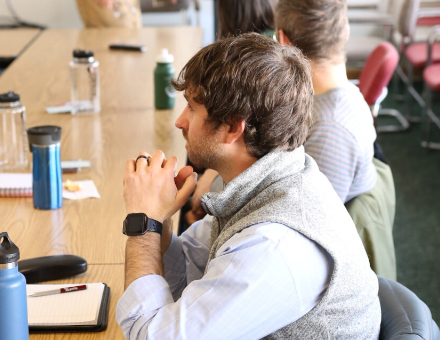 Inntopia's annual Insight conference will be held virtually this year, allowing the company to offer registration free for students and faculty of resort-related college programs.
All Insight Online sessions, including the keynote, will be open to these students and can be accessed here: Hospitality Management; Ski Area Management; Golf Course Management; Outdoor Recreation & Management; Hotel Management; Tourism Management.
Learn more and register here: https://corp.inntopia.com/students-insight-online-2021-free/
---
Aspenware Rounds Up Tips for Ski Areas to do Social Good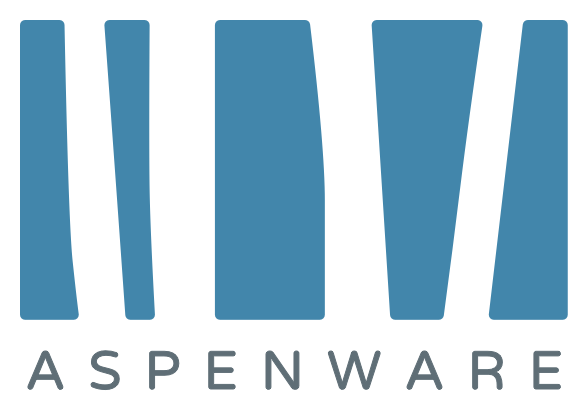 Aspenware has also been following the good work some resorts are doing to help their communities amid the pandemic.
Companies like Aspen Skiing Company, Thredbo, Telluride Ski & Golf, and Jackson Hole Mountain Resort raised nearly $200,000 collectively toward various organizations through offering donation products online and other fundraising programs, like donation matching initiatives.

These resort's marketers and product managers offer their advice and experience to other resorts that may have their New Year's resolutions set on giving back to their surrounding communities and beyond. READ MORE.
---
First Responder Fridays at Granite Peak
Granite Peak, Wis., debuted "First Responder Fridays" on Jan. 8, offering all first responders and emergency personnel—including law enforcement, EMTs, paramedics, medical professionals, firefighters, and military personnel—50 percent off lift tickets and equipment rentals every Friday for the remainder of the 2020-21 season. Participating first responders also receive a special red Granite Peak buff to wear during their visit. The buff helps identify who the first responders are, so other guests and staff can thank them for their public service during the pandemic.

"Our nation and community have been through a tough year, and these individuals are putting their lives on the line for ours," said general manager Greg Fisher. "We hope they're able to come enjoy some fun on the snow and hear a chorus of well-deserved 'thank yous' from skiers, riders, and staff."
---
Local Businesses Come Together in Silverthorne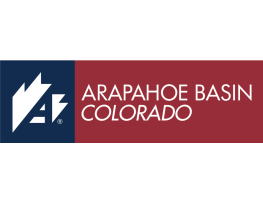 At the onset of the pandemic, restaurants were forced to limit or eliminate indoor seating. In Silverthorne, Colo., a business owner reached out to the area's business recovery liaison with a concern that they did not have the resources to purchase tables for outdoor seating. In a community-driven effort, loaner tables were coordinated to support local businesses through the summer. Arapahoe Basin provided picnic tables that are used during ski season but typically stored through the summer, and local moving company Peak to Peak provided the trucks and the staff to get the tables from A-Basin to Silverthorne. "It was a great (show of) community members coming together and supporting each other," said business recovery liaison Sydney Schwab.
---
Wachusett Mountain Gives 100 Season Passes to Front Line Workers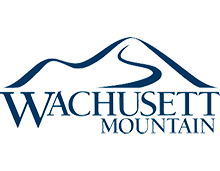 Wachusett Mountain, Mass., has rewarded 100 local front line workers with complimentary season passes as a thank you for their efforts during the pandemic. More than 200 nominations were submitted and reviewed by the Wachusett team. "We are so proud to celebrate local essential workers and honor their contributions to the community," said Wachusett Vice President Carolyn Stimpson.  "This was one small way we could thank them for their hard work during the past few months."
---
Snowbird Donates $100,000 to Utah Food Bank

Snowbird announced Play It Forward, a newly-launched employee and community-centric philanthropic platform designed to support the local community. Play It Forward's first step is focused on helping to alleviate the impact of COVID-19, an effort anyone can contribute to through volunteering, carrying out small acts of kindness, providing items in need, and donating to Snowbird's Play It Forward Fund. With administrative support from the Park City Community Foundation, Snowbird's Play It Forward Fund allocates all dollars raised to local non-profits that are on the front lines serving the Wasatch Front communities. Snowbird's first grant from the Play It Forward Fund, generously provided by the Cumming Foundation, and John and David Cumming, will be $100,000 to the Utah Food Bank.

"Play It Forward will not only help strengthen the local community as we navigate today's uncertainty, but we have the opportunity to inspire others to follow our lead through our volunteer work and the contributions we are making to Play It Forward," says Dave Fields, Snowbird President and General Manager. "The Utah Food Bank provides an invaluable service to Utah, their hard work and compassion for those they serve inspired Snowbird to help financially support their ongoing mission."
Learn more at snowbird.com/play-it-forward.
---
Loon Mountain Resort Hosts Drive-In Movie Night for Community Fund

Loon Mountain Resort hosted a drive-in movie night June 7 to benefit the Loon Mountain Area Community Fund. Fifty cars parked at appropriate social distances to enjoy The Princess Bride on the big screen. The price of admission was $15 per car, and proceeds along with sales from donated food and beverage options went to the fund. A local ministry and businesses, along with Loon Mountain, donated pizza dough, soft drinks, water, and a woodfire oven to support the event.
"Loon was honored to be a part of bringing our community together to help raise money for locals in need. We were also glad to provide a much-needed respite from too much time cooped up at home," said Loon general manager Jay Scambio. "A big thanks goes out to the volunteers and local businesses that helped pull the event together."
The Loon Mountain Community Fund supports members of Loon's local community, including residents, members of the resort community, and Loon employees in need.
For more information on the Loon Mountain Area Community Fund, visit: https://www.loonmtn.com/community-fund.
---
POWDR Announces Play It Forward in Support of Local Communities
POWDR has introduced Play It Forward, an employee and community-centric philanthropic program, across its resort portfolio. The program is an expression of POWDR's commitment to protecting and enhancing the places in which so many love to work, live, and play. The first area of focus for Play It Forward is supporting POWDR's mountain communities as they navigate the COVID-19 pandemic.
"We are grateful to be a part of our communities, and we believe they are ecosystems that work only if we help and support each other," said John Cumming, POWDR founder and chairman. "When it comes to our mission to 'enhance people's lives,' we desire to do that for everyone, and being able to do so starts with a thriving mountain community ready to deliver the adventure lifestyle for future generations. The entire POWDR family desires to help so that together, with our friends and neighbors, we may successfully navigate COVID-19 and continue to thrive as communities of choice for living the adventure lifestyle."
Play It Forward offers opportunities to volunteer time, contribute items in need, and donate to Play It Forward Funds established in partnership with local community foundations in the name of each POWDR resort. All dollars raised through the Play It Forward Funds will go to non-profits on the frontlines serving POWDR's mountain communities.
Anyone can contribute to any POWDR resort's Play It Forward Fund, all of which were established with generous gifts, totaling $2.25M, from POWDR's founder and chairman, John Cumming, his brother, David Cumming, the Cumming Foundation, and POWDR team members who all share the desire to support the strong connection between POWDR's resorts, employees, and communities.
To learn more about Play It Forward, visit POWDRPlayItForward.com. 
---
Vail Resorts Ceo To Donate $11.7 Million And Support Covid-19 Efforts, Racial Justice Reform, And Youth Access
Vail Resorts, Inc., chairman and CEO Rob Katz has exercised stock appreciation rights (SARs), that were set to expire in 2021, and will donate 100 percent of the proceeds—approximately $11.7 million—to various charities through the charitable trust and foundation run by Katz and his wife, Elana Amsterdam. Katz and Amsterdam immediately made grants to support COVID-19 efforts, racial justice reform, and programs for urban youth.
"This is an incredibly challenging time for our country, and while a primary mission of our charitable giving will remain supporting mental and behavioral health and COVID-19 relief efforts in mountain communities, Elana and I feel passionate about supporting efforts that ensure basic human rights, empowerment, and health for everyone," said Katz. "We are proud to lend our voice and resources to these critical initiatives, movements and organizations that are creating positive change for our society every day."
Read more: http://news.vailresorts.com/corporate/vail-resorts-ceo-to-donate-117-million-from-sars-exercise-announces-grants-to-support-covid-19-efforts-racial-justice-reform-and-youth-access.htm.
---
Idaho Sewing for Sports Making Hospital Gowns

Idaho Sewing for Sports is in the business of making quality products that offer protection—padding for obstacles such as lift towers and snowmaking hydrants at ski areas, for example—but the company has switched gears to produce a different kind of protection: hospital gowns made from AAMI Level 4 material.
According to Idaho Sewing's material supplier, Level 4 material offers the highest fluid and microbial barrier protection against blood-borne pathogens in critical zones needed for long, fluid-intensive procedures. Also, for operating on patients with potential blood-borne pathogen risk. The fabric is polyester interlock and the laminate is 1 mil urethane film.
This level of protection is important for front-line medical workers treating patients with COVID-19. The gowns are washable so they can be reused, reducing waste compared to disposable gowns.
"We are making one size with color choices of red or yellow; over the head and tie at the waist. They are $20 each and you can order as many as you need," said Idaho Sewing for Sports sales and customer service guru Mary Beth Meyers. 
For contact, go to www.idsewing.com; to purchase, go to www.idahoppeexchange.com
---

"Tiki Task Force" Raises Money to Feed Healthcare Workers
Knowing the hard work and long hours being put in by local healthcare workers in Connecticut, North Pole Design chief creative guy Senan Gorman wanted to do something to show his appreciation—so he bought a chainsaw and started carving tikis out of wood, which he sells and uses the money to buy lunch for healthcare workers.
An artist and graphic designer by trade, Gorman had never before ventured into the world of wood carving, but tikis appeared to be an easy way to start. Plus, "Tikis are used to ward off evil. I thought it was apropos in these times," he told The Hartford Courant.
Less than two weeks ago, Gorman started carving tiki designs into 2.5- to 4.5-foot sections of downed trees and selling them for $150 each. He uses thee majority of the proceeds to buy pizzas and then delivers them to Connecticut doctor's offices and hospitals to feed those on the frontlines caring for coronavirus patients.
As of May 21, he'd taken orders for more than 40 tikis, which will bring in more than $6,000. By early next week he will have delivered well over 100 pizzas, and the orders keep coming in.
Carving the tikis is hard work, so it's a good thing he has help. His three teenage children are lending a hand, hauling logs, de-barking, and prepping the logs to be carved. Their volunteer work in the effort is also valuable for future endeavors: Gorman's oldest son, also named Senan, is applying to the Coast Guard Academy, and serving on the Tiki Task Force is something he can add to his application.
Gorman started a Tiki Task Force Facebook page, and is encouraging others—experienced or amateur wood-carvers from anywhere in the world—to jump on the opportunity to help their local healthcare workers. Considering the popularity of the fledgling effort so far, it's sure to grow.
https://www.facebook.com/tikitaskforce/
---

 Local High School Graduation to be Held Atop Cranmore

The seniors at Kennett High School and Eagle Academy in North Conway, N.H., are going to have a memorable graduation thanks in large part to the generosity of Cranmore Mountain and The Fairbank Group.
On June 13, graduates, in alphabetical order, and their guests will ride the Skimobile Express quad chairlift up the mountain. They will stop at the east bowl with spectacular views of Peaked and Middle mountains, where the graduate will be announced by principal Kevin Carpenter and presented with his or her diploma. After a couple of photo ops with the White Mountains as the backdrop, the group will head back down the mountain.
The roundtrip will take an estimated 30 minutes. With social distancing measures in place, the entire graduation is expected to take about seven hours.
Cranmore, one of The Fairbank Group's three Northeast ski areas, is operating the chairlift and providing the venue free of charge. Cranmore president and general manager Ben Wilcox is a Kennett High School alumni ('82). The plan has been approved by state health and government officials.
Read the full story from The Conway Daily Sun.
---
Wachusett Mountain and Polar Beverages DIY PPE, Donations, and more

Wachusett Mountain, Mass., and Polar Beverages—both owned by the Crowley family—have been busy helping in various ways during the COVID-19 pandemic.

To address the shortage of face protection, the Crowleys have donated thousands of plastic two-liter Polar Seltzer bottles to be made into face shields. Wachusett Mountain employees and many members of the family itself have crafted hundreds of masks for medical workers in the area, and put together a how-to video for making the face shields, that can be found here. They're calling the shields "Three P-Es," which stands for "Polar Personal Protective Equipment."
In addition, the Crowleys asked people to nominate a healthcare worker to receive a Polar Seltzer care-package, and the response was overwhelming. Polar is sending out packages to all 1,000 nominees.
#PolarTips was launched on Instagram in support of bar and restaurant workers. Those in the industry are tasked with sharing pro tips on ordering from the bar or restaurant where they work. Five daily winners will receive a $500 "tip."
And finally, Polar Beverages and Wachusett Mountain have donated $150,000 to support COVID-19 relief efforts. The pledge will be shared equally between the Worcester Together Fund and the Massachusetts COVID-19 Relief Fund..
---
Big Names Taking Part in Goggle for Docs Apres Events

Goggle for Docs has partnered with Reverb to host weekly star-studded "après" events live on Facebook. The grassroots Goggles for Docs campaign is collecting and distributing donated ski goggles to medical workers in need of eye protection while on the front lines treating coronavirus (COVID-19) patients.

So far, performers and guests that have appeared on the après events include musicians such as KT Tunstall, Pete Kilpatrick, and DJ Logic, as well as U.S. Olympic and World Cup champion skier Mikaela Shiffrin.
Another star-studded après event is planned for Friday, April 24, with likes of U.S. Ski Team member Ted Ligety, Ed Robertson from Barenaked Ladies, Sully Erna from Godsmack, and Marc Roberge from O.A.R. all scheduled to appear. It begins at 7 p.m. EST.
The events are not only aimed at raising awareness for Goggle for Docs, but also to give everyone some much needed levity, connection to others, and fun during these tough times.
To learn how you can help the organization or to get further information about this week's event, visit www.GogglesforDocs.com.
---
Snow Valley, Calif., Puts Eggs in Local Chamber's Basket

The coronavirus pandemic and the reesulting shelter-at-home order in California prevented Snow Valley Mountain Resort from hosting its traditional Easter Egg Hunt on the slopes. Instead the resort donated the event's budget for 1,500 eggs and candy to the Running Springs Area Chamber of Commerce for its "No Touch Easter Egg Home Delivery" for area youth. The chamber delivered Easter goody bags to porches annd front yards for area children up to age 11.
---
Parlor Custom Skis is Making Face Shields

During the coronavirus pandemic, many companies are repurposing their manufacturing facilities to produce personal protective equipment (PPE) for front-line healthcare workers and other essential personnel. Parlor Custom Skis in East Boston, Mass., has joined the movement.

Parlor has switched its factory from a ski manufacturing facility to making much-needed plastic face shields for first responders and essential workers. Anyone that is interested in purchasing a plastic face shield, the cost per unit is $3.25 and they are available in quantities of 10, 25, 50, and 100. Parlor is also offering discounts for purchases in bulk. Call for details: (617) 918-7308. 
---
Stratton Mountain, Stratton Community Foundation Team Up to Help Locals
Stratton Mountain Resort and the Stratton Community Foundation—a community-based non-profit supporting Southern Vermont—are working to support the surrounding community during the pandemic. Stratton Mountain has opened its Black Bear Lodge for accommodations and meals to medical and emergency workers who, as a result of their duties, require quarantine. The mountain has also opened up its freezer and storage space to schools that are feeding food-insecure children and is assisting with transporting meals along school bus routes.

Additionally, the resort and foundation have partnered to launch a "Feed the Community" initiative. Core staff are preparing and packaging more than 12,000 meals to be distributed to local towns. Staff are also creating Easter family-care-packages, complete with the stock from the resorts on-mountain candy store, to distribute to area kids for the upcoming holiday.
---
Outdoor Brands Join Forces to Produce Medical PPE
DPS Skis, Goal Zero, Petzl, and Eastman Machine Company have partnered together to produce medical-grade reusable plastic face shields for the Utah Department of Public Health.
The manufacturing effort has taken over the DPS skis facility in Salt Lake City, Eastman Machine donated the tooling necessary to produce the shields, while Goal Zero purchased the raw materials. Petzl has donated headlamp headbands to be retrofitted for the purpose. 

"Our entire team is proud to be contributing to the nationwide effort of PPE production and are humbled by the enthusiastic support of key partners – Goal Zero, Petzl, and Eastman Machine Company – that are helping make this possible," said Alex Adema, DPS president and CEO. "With a 15-year history of rapid prototype-to-production manufacturing, we are in a unique situation to convert a major portion of our operations to produce protective medical face shields," 
---
Ski The East EMT Donation Sale
With the help of its video production manager, who is also a former EMT, Ski The East has coordinated with the Boston and New York City mobile EMT units to send out boxes of clothing next week (jackets, hoodies, shirts, hats, etc.) to the organizations' hubs, which will then distribute the clothing to hundreds of drivers and staff.   

The clothing donation will come from Ski The East matching the value of all online purchases. So, if you buy a $50 sweatshirt, Ski The East will donate clothing valued at $50.

More info here: https://www.skitheeast.net/pages/emt-donation-sale
---
Waterville Valley Offering Meals to Local Workers
Waterville Valley, N.H., is offering a service for the employees that serve Waterville Valley. 

Waterville Valley has created an "Employee Kitchen" that serves meals to local workers from the resort or any business in the surrounding area, including the towns of Waterville, Campton, and Thornton. These folks are welcome to stop by to pick up a breakfast and a re-heatable dinner, Monday thru Friday from 6:30 a.m. to 10 a.m. The meals are packaged in to-go containers, curbside pickup only. Waterville Valley's head base lodge chef Kenny Hare is preparing all of the meals for this program. 

"The kitchen is set up to serve 50 people a day," said communications manager Stacie Sullivan. "On average, we've been seeing 30 to 40 people stopping by to pick up food." 

Sullivan also noted that the kitchen is accepting donations to help keep these services running. Donations can be made here. 
---
Burton Donating Masks, Face Shields, Goggles to Medical Workers
Burton is donating 500,000 KN95 masks to medical professionals. The masks are being sourced from Fudakin in China, Burton's longest-standing snowboard binding factory partner. This week, 200,000 of the 500,000 were delivered to Vermont hospitals and to Dartmouth-Hitchcock Medical Center in New Hampshire. The next shipments of the masks will be sent to New York City, the epicenter of this crisis. 

Burton owner and chair of the board of directors Donna Carpenter stated that "it's a national disgrace and a fundamental failure of federal leadership that we're in this situation in the first place, but an honor to be able to quickly mobilize Burton's supply chain to help the doctors, nurses, and other selfless professionals who are saving lives."  In addition, Burton has stopped manufacturing snowboards at its Craig's Prototype Facility in Burlington, Vt., in favor of producing face shields for medical personnel. The crew has set a goal of producing 500 face shields a week during the month of April. The first shipment of facemasks is heading to Boston Children's Hospital. The company has also donated 1,300 Anon Optic goggles to the Goggles for Docs campaign. 
---
Aspen SkiCo Community Efforts
The team at Aspen Skiing Company has jumped into a variety of efforts to support the local community amidst the challenges caused by the pandemic.

Staff are volunteering in a variety of community support roles. The event operations team is managing a weekly food drive through the month of April, while two additional employees are running point for a food delivery service to senior residents of Aspen and Carbondale. An additional group of staff are volunteering with Pitkin County to assist with emergency financial relief requests.

The mountain is also donating to the local community, including $1,000 and $5,000 donations to Foodbank of the Rockies and Aspen Family Connections, respectively. Ski patrol donated a variety of medical-grade masks to the local hospital, and has gloves at the ready should the hospital need them. Additionally, the purchasing department ordered 1,000 diapers for local families in need who were unable to source some during this time.

The resort and the Little Nell have collectively donated thousands of pounds of food to staff and local organizations in need, as well as rolls of toilet paper and bottles of hand sanitizer. The head of purchasing and the ski school team worked together to send snacks to nonprofits and schools that are serving meals to kids.
---
Mt. Shasta to Donate Portion of Pass Sales to Food Banks
Mt. Shasta Ski Park in Northern California launched its annual season pass sale this spring—with a twist.

On Friday, April 3, the mountain unveiled plans to donate 10 percent of the revenue from season pass sales during the month of April, up to $5,000, to two local food banks that are supporting the local community during the COVID-19 crisis. The Siskiyou Community Food Bank and The Food Bank distributions at Dignity Health Connected Living provide services to both local individuals and other local support agencies.
---
Greek Peak Mountain Resort Gets Creative with Community Support
Greek Peak Mountain Resort in upstate New York has gotten creative in its efforts to support the local community during the COVID-19 pandemic.
 
The mountain has opened the Greek Peak Community Grocery Store to members of the surrounding community to help ensure basic needs are met. The store offers both food and non-food items in addition to pre-cooked meals for 1-2 people, available for $4.99.
 
The mountain has also launched a new pizza delivery service, dubbed "Trax2Go," and took advantage of the opportunity to spread a little joy during this tough time by sending its drivers our in dinosaur costumes. "Dino Delivery" has become a popular request for locals ordering food. Watch the video on our Facebook page.
---
NSP Shares Stories of Members Helping Combat COVID-19
The National Ski Patrol has been collecting stories of members assisting in the fight against COVID-19. Resorts are donating medical supplies from patrol rooms to hospitals and front-line aid workers. For those who have provided metrics, more than 22,000 nitrile gloves, 7+ cases of surgical masks, 7+ cases of hand sanitizer, as well as thermometers, ventilators, and sterile wash have all been donated. NSP has created a resource page "How You Can Help" to provide individual and resort NSP members with ways they can assist.
---
Shaggy's Copper Country Skis Transitions to Manufacturing Face Shields
Shaggy's Copper Country Skis, a boutique ski manufacturer in Northern Michigan, has pressed pause on building skis and transitioned its manufacturing facility to creating disposable medical face shields.
"As our nation battles the effects of COVID-10, we're joining the effort to keep healthcrea workers healhy and safe. We've transitioned our production facility from skis to a much more critical item, one that is in short supply in many areas. Working with 1-800-Stencil, the Shaggy's crew is now focused on making tens of thousands of face shields for those in hospitals, clinics, and labs that desperately need to avoid infection and stay healthy," an announcement states on the company's webpage.
Shaggy's is prioritizing getting masks to healthcare workers but is also making face shields available for purchase by the general public as stock allows.
---
Resorts Donate Food to Employees and Food Banks
Resorts across the country have suspended operations, which begged the question: what to do with all the leftover stored food? On March 21, Snowbird, Utah, held a food drive instructing winter employees to line up in their vehicles while Snowbird senior managers distributed nearly 10,000 pounds of food to more than 500 employees. Earlier in March, Jay Peak and Killington in Vermont distributed thousands of pounds of food to furloughed and laid-off employees, as well as to local schools and food banks, in the days following the resorts' closure, as did Windham Mountain and Greek Peak in N.Y.; the Vail Resorts properties; Sunday River, Maine; Mt. Ashland, Ore., and many more.
---
Goggles for Docs
Members of our ski community are providing eye protection–i.e., ski goggles–for hospitals and testing centers that need them as they treat COVID-19 patients. Donations of used or new goggles are funneling through Goggles for Docs to deliver the goods. Scott Brandi and his New York ski area members, Jon Schaefer of Berkshire East, plus Jay Peak and Magic Mountain,  Vt., and metro New York's Pedigree Sports Shop, are among those who are stepping up.
---

Mountain Creek Helps Local Businesses Obtain Loans
Mountain Creek has offered its professional services to help local businesses navigate the application processes for federal and state assistance. The resort is providing free consultation and guidance as to what relief efforts are available and would make most sense for each individual business. So far, 25 businesses have signed up for help; Mountain Creek hopes to aid as many as 100. "The government passed the largest stimulus bill in history, and very small businesses might miss the opportunity to save themselves if we don't help. This pandemic will hurt all of our communities if we don't help. This is somethinig that each resort or anchor business can be doing right now," said Joe Hession, Snow Operating CEO.
---
Vail Resorts CEO Donates $2.5 Million for COVID-19 Assistance
Vail Resorts CEO Rob Katz and his wife, Elana Amsterdam, will donate more than $2.5 million to provide immediate support for both Vail Resorts employees and the mountain towns where the company operates in response to the COVID-19 crisis.
---
Do you have any social good to share? Email sarah@saminfo.com