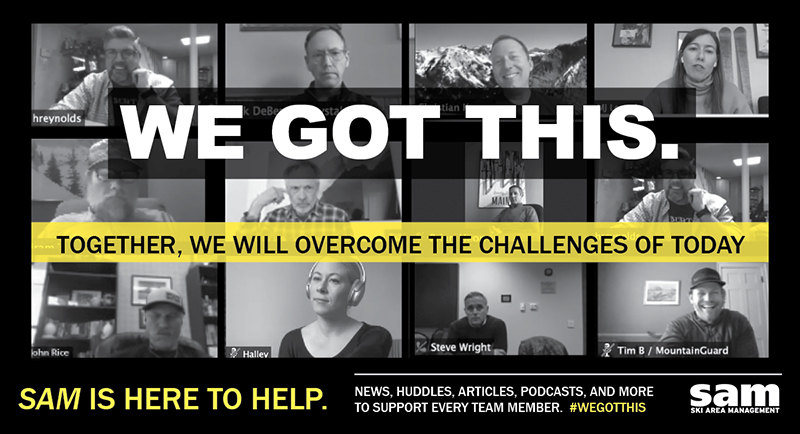 Dear SAM Readers,

What is the future of the mountain resort industry?
At SAM, we've asked ourselves this question every day since the magazine's inception as a means of keeping our sights on what's important. Since the onset of the coronavirus pandemic and its unprecedented impact on the industry we serve, the future looks different than it ever has—but our sights are more focused than ever on helping to make that future bright.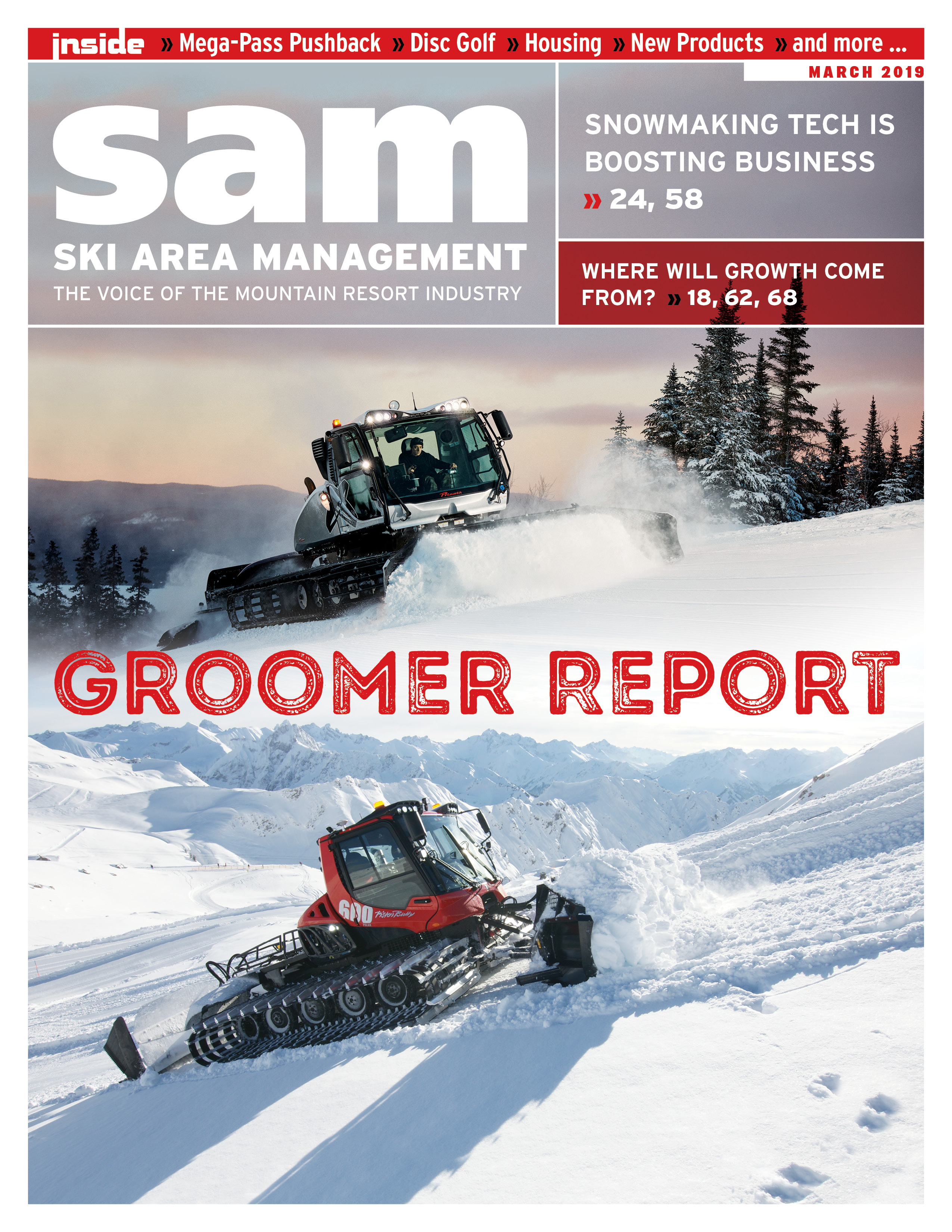 SAM's role of serving as the voice of the mountain resort industry is as vital now as it has ever been. Keeping people informed, connected, and thinking about next steps is of the utmost importance.
We are grateful to you, our readers, for continuing to support us during these hard times. Despite the challenges we're all going through, our core team of seven and our network of contributors are dedicated to delivering timely, useful, and informative content related to the current crisis and its impacts on mountain resorts. The content in both our magazine and online channels is aimed at helping ski areas and team members of levels get back on their feet quickly once this crisis passes.
In March, SAM began taking steps to help the mountain resort industry navigate these challenging times and stay connected, and we will continue to do so as the landscape evolves.Here are some of the SAM resources available to the mountain resort industry:
Don't have a subscription? Consider supporting us as a vital source of information during trying times. Feeling generous? Purchase a subscription for someone you know that needs access to information but might be financially stretched.
These resources are intended to help all of you, our readers, stay in touch and stay informed during an unprecedented crisis. Together, we will face the challenges of today. Together, #WeGotThis.
Thank you, as always, for your continued support.
Be well,
Olivia Rowan
Publisher
Tell us about yourself! I am looking for:
---
What subscribers say about SAM:
Mike Kaplan, General Manager of Aspen/Snowmass, CO

"The ROI [of a SAM subscription] is typically realized with the implementation of one small idea, or the reduction in research time spent by staff on items that are covered by articles such as summer activites, the lift survey, or something else we are working on that has been covered by SAM."

Steve Kruse, General Manager of Timberline Lodge, OR

"I want my staff to see what is currently going on in the entire industry--trends, comparisons to ourselves, etc. We often talk about articles in the latest SAM at our ops meetings, which often leads to research from the appropriate department head. I don't question the reorder requests, I just approve them because I feel that it's a valuable investment to be informed, no matter how the season was. "

Kris Blomback, General Manager of Pats Peak, NH

"SAM is a great forum where people can "trade" stories back and forth. I use the magazine and website almost everyday to help smooth our operation. As soon as that new issue hits my mailbox, everyone knows not to come interrupt me until I have finished reading it!"

SAM Subscriber

"Cutting edge information, fresh and informative! Much more then a magazine, a large contributing partner to our industry."

SAM Subscriber

"SAM serves as a touchstone for ski area operators. It reminds us of our successes and failures -- opportunities that have been capitalized upon and also those that have slipped through our fingers. It remindss us to value our people, which I think is important."

Greg Goddard, General Manager of Gunstock Resort, NH

"As a boss, I consider a SAM subscription an important tool for a manager to have, and it is short money for what each individual gets out of it. A conversation will start with "Did you see that SAM article about…" I think it provides some recognition that if we're buying you a SAM subscription that you've "arrived" and are important to the resort. I also believe that reading about other resorts in the magazine motivates some to try to accomplish things that are worthy of publication."