The I AM a Snowmaker contest highlights the hard work, determination and camaraderie of snowmakers, and recognizes how critical they are to the success of our industry. I AM was started in the winter of 2013-14, and has since had various forms, all in keeping with this mission.
CLICK ON A RESORT in the list ABOVE TO SEE THEIR VIDEO and FULL PROFILE.
MAMMOTH MOUNTAIN, CAli.
Rugged - Resilient- Resourceful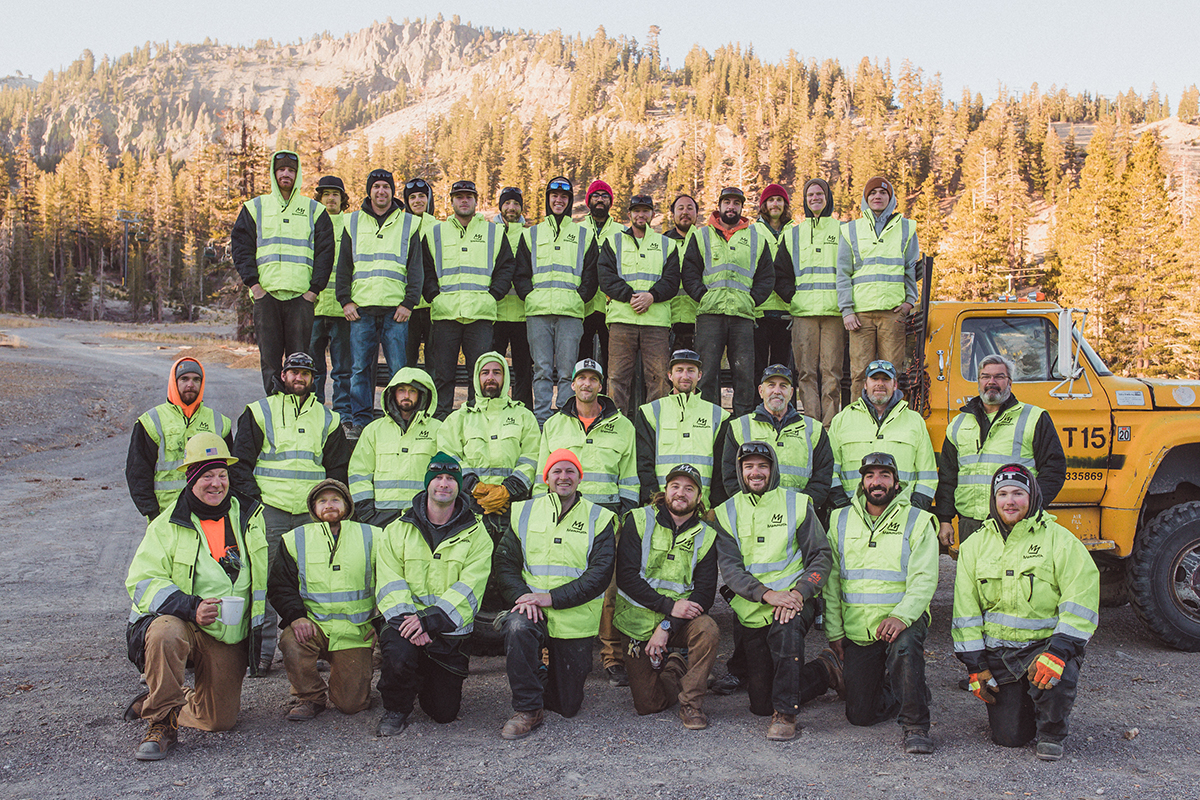 Mammoth's Snowmaking Crew (bottom to top, left to right): Steve Stickney, Mike Hale, David Heble, Curtis Hienz, Jake Allard, Caleb Miller, Frankie Monte, Cullen Aukee, Mike Barrett, Jarett Capelli, Greg Bowen, Patrick Sibet, Nate Seevers, Ken Baler, Peter Baxter, Brian Bethke, Jason Rafuse, Sam Huettinger, Chad Reiker, Tree, Trey Cooper, Adam Petrillo, Jesse Edwards, Wilson Joseph, Miles Howard, Randy Rojas, Matthew Cox, Breckin Schotz, Andrew Hoit, Eamonn Gleason.

Mont-Sainte-Anne, Quebec
Lifestyle - experience - passion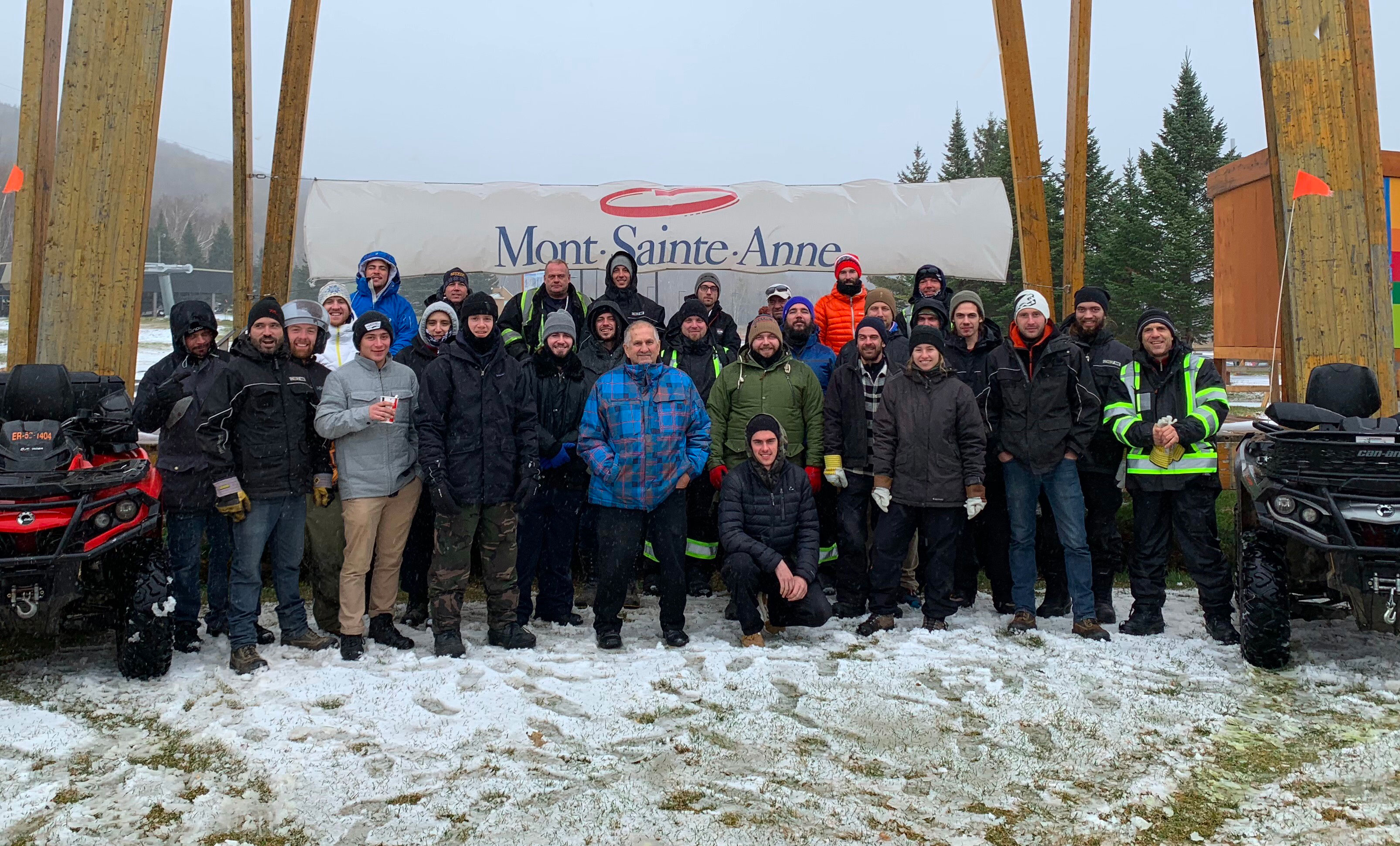 Mont-Sainte-Anne's Snowmaking Crew: Gilles Fortier, Yves Paquet, Rodrigue Mailloux, Guillaume Vézina, Jean-Michel Paquet, Rosie Diamond, James Coulton, Rémi Barriault, Bruno Verreault, Jérome Leblanc, Mathieu Bussières, Raphaël D. Rhéaume, Félix Hamel, Nicolas Girard, Julien Sasseville, Charles presseau, Simon Morin-Gagnon, Danny Laplante, Pierre Savary, Rudy Toussignan, Michael Beaupré Tremblay, Stéphanie B. Gauthier, Quentin Gégo, Tomy Claude, Olivier Hamel, Samuel Roy, Maxime Le Floch, François lepage, Joel Cloutier, Fabien Barbaz, Dominique Girard, Alain Marchand.

MOunt sunapee, N.H.
DEDICATED - TIGHT-KNIT - PROUD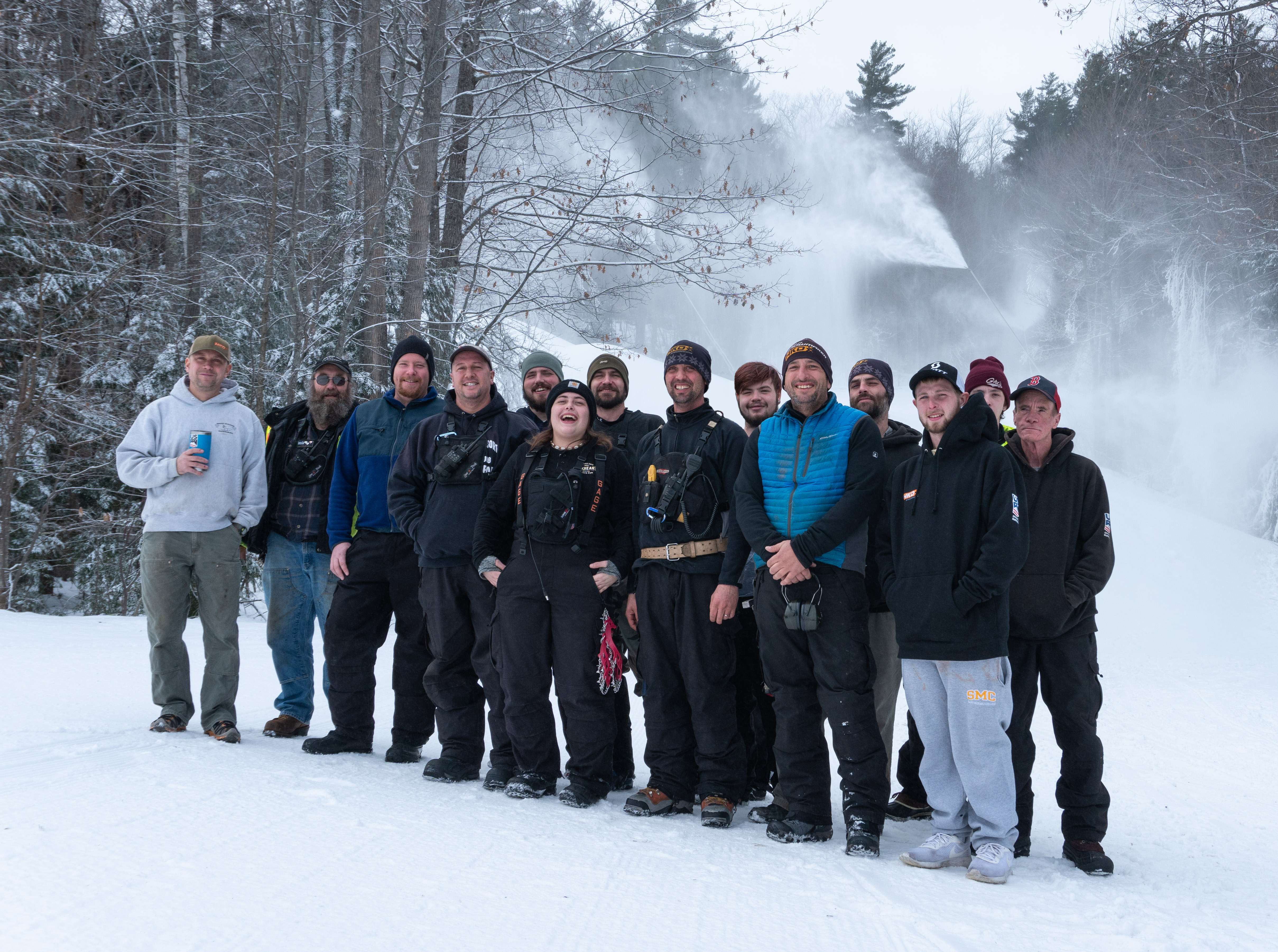 Mount Sunapee's Snowmaking Crew (left to right): John Carney, Fred Gallup, Ben Young, Kris Dubaere, Matt Ricard, Shaylah Genest, Josh Bush,Mike Kolenda, Jeremiah Kemp, Caleb Chipman, Adam Barker, Mark Edwards, Isaac Legasse, Dale Moulton.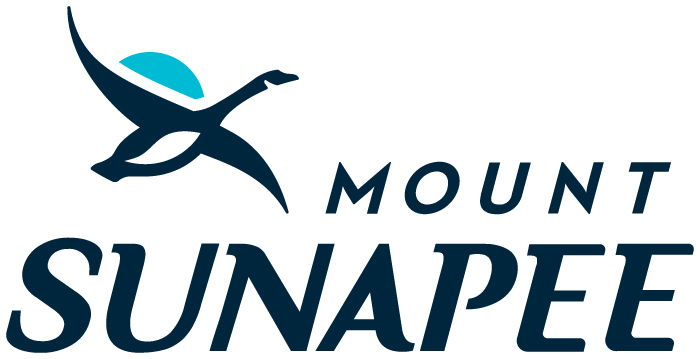 Panorama Mountain REsort, B.C.
DETERMINED - RESILIENT - TEAM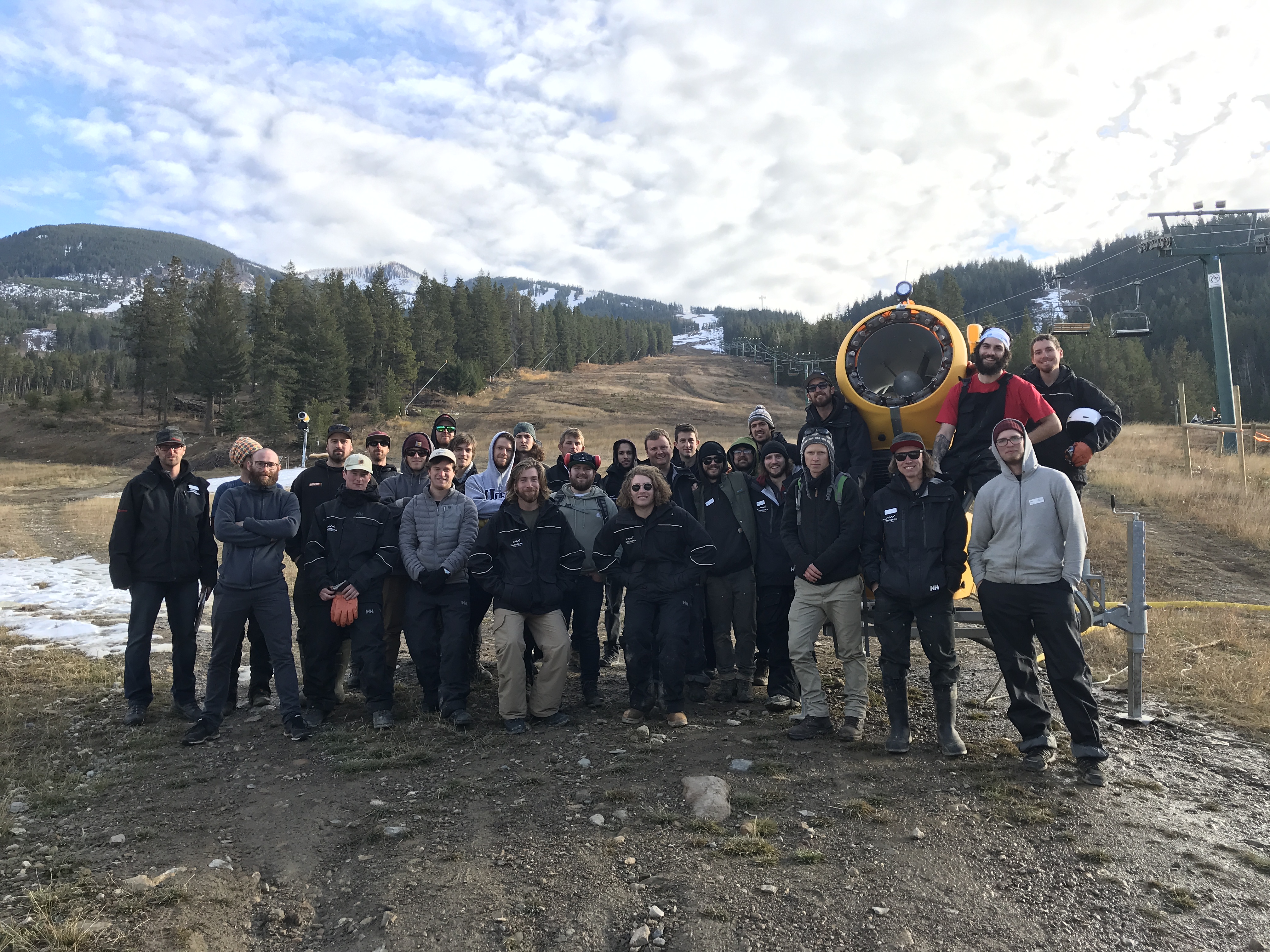 Panorama's Snowmaking Crew: Evan Freeman, Spencer Maveal, Adam Sockett, Phil McCully, Gabriel Douglas-Miron, Nat McGrath, Hamish Schmidt, Adam Coulter, Josh Young, Joseph Brooks, Joao Eusebio, Maxim Guilbeault, Kim Gauthier, Anthony Gunter, Joshua Hristch, Johan Larsson, Gabriel Paff, Tate Thompson, Claude Sambrooks, Tyson McCulloch, Daniel Ricardo, Brenden McRae, Harry Heading, Greg Kroeger, Oliver Ayrton, Todd Cameron, Bradley Thomas, Cullen Sutherland, Pascal Schuetze, Bryan Kroker.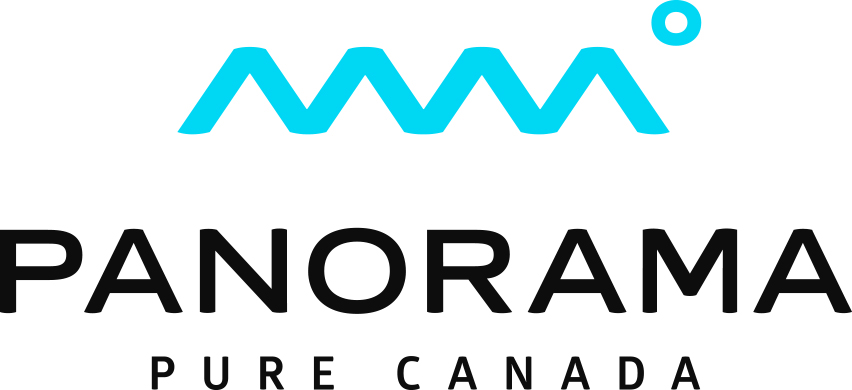 Taos Ski Valley, N.M.
Adventurous – Dedicated – Passionate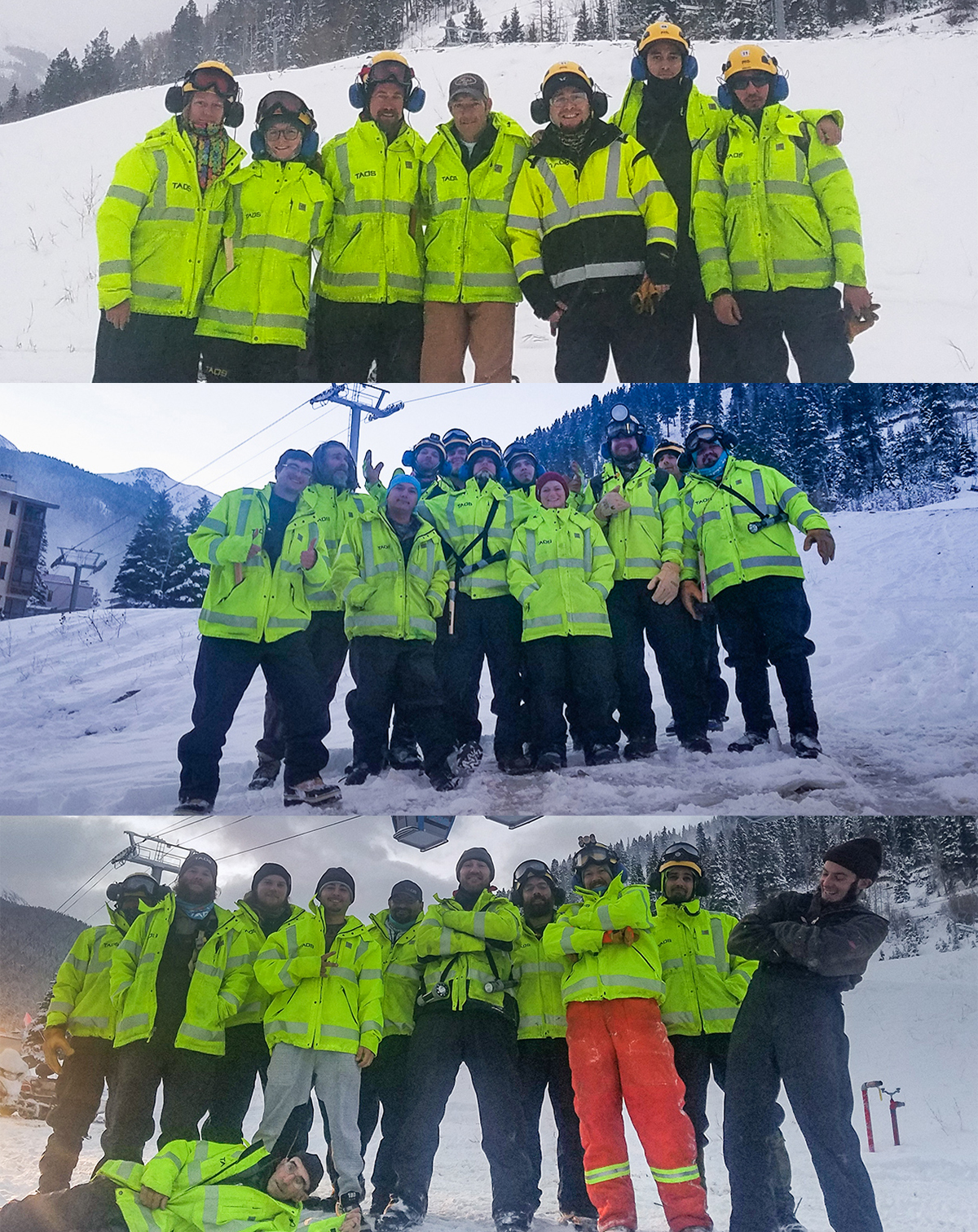 Taos' Snowmaking Crew: Brandon Alford, Hugo Brown, West Casara, James Collins, Don Conoscenti, Brad Crater, Vicente Fernandez (Snowmaking Supervisor), Joe Foss, Mathew Garcia, Nick Giron, Wes Giron, Miguel Gonzales, Steven Guerra, Moti Haberman, Ryan Haver, Courtney Heath, Randy King, Craig Lujan, Alex Martinez (Crew Boss), Steve Masse, Luke Meier, Tommy Murray (Snow Surfaces Manager), Jorry Nelson, Fred Ortega, Ross Priehls, Sally Pryor, Richard Pyatt, Pablo Quintana, Robert Swapp (Crew Boss), Mike Valencia, Malcom Zehr.

wildcat mountain, N.h.
lean - mean - machine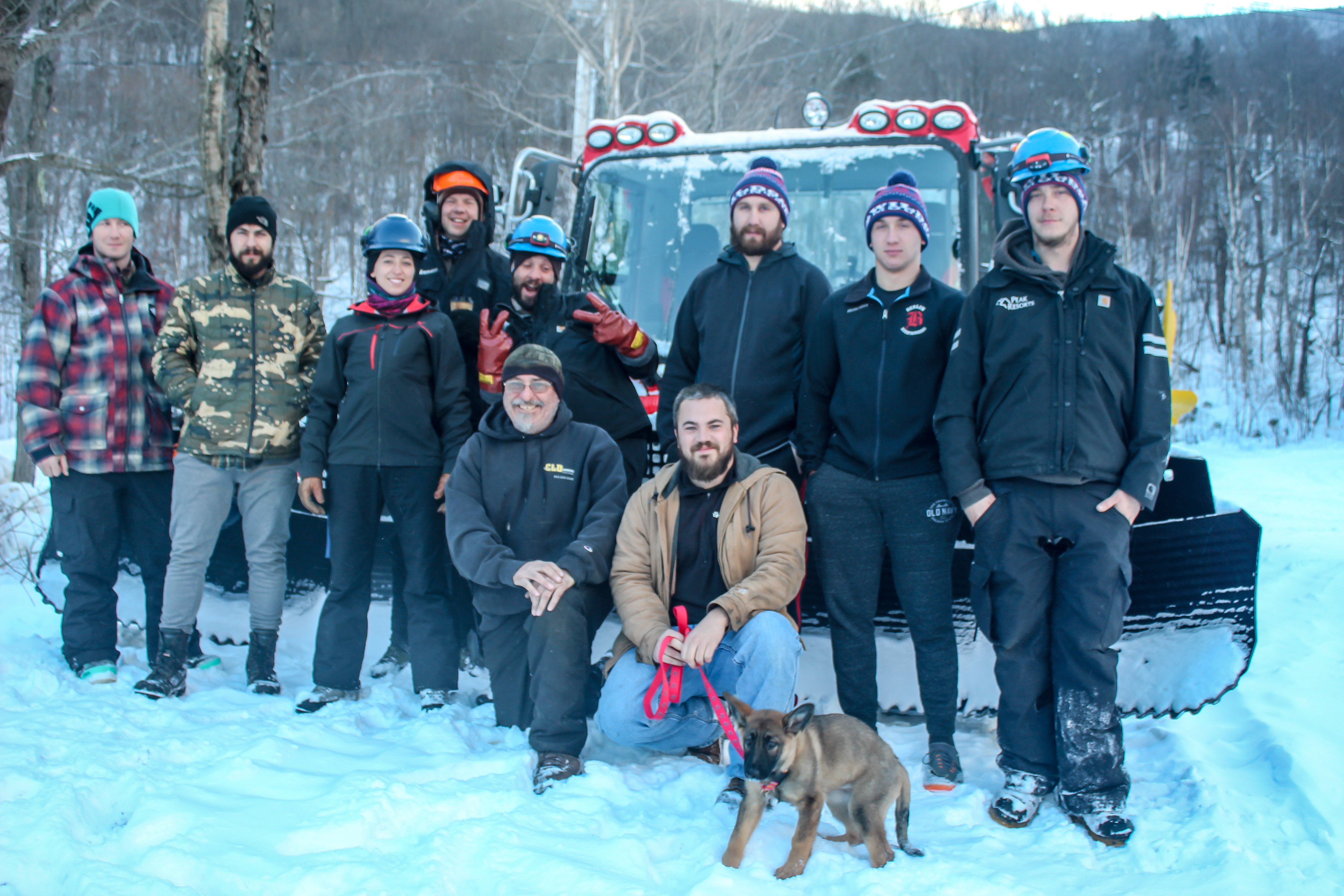 Wildcat's Snowmaking Crew: Nate 'Buddy' Bisson, William Cote, Brent Ervin, Deven Fauteux, Hunter Fauteux, Dakota Robins, Jamie Fauteux, Kelsey Hunt, Nick Perreault (Head of Snowmaking), Patrick Konvicka (Operations Manager), and mascot Ridley.