SAM Magazine—Park City, Utah, Jan. 14, 2022— The Park City Professional Ski Patrol Association (PCPSPA) and Vail Resorts (VR) reached a tentative agreement Wednesday night after an hourslong bargaining session, according to a statement.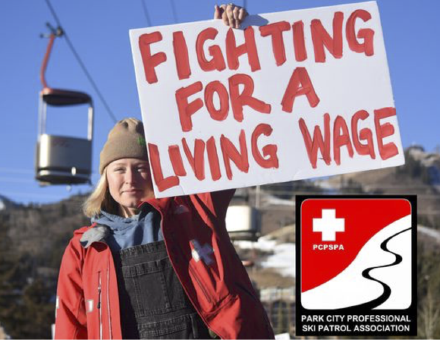 Union members were expected to vote on the offer Thursday night, Jan. 13. Until the vote is tallied, specifics on the deal, including starting wages and benefits, won't be released. Details of the contract were still being finalized yesterday.
The agreement comes after more than a year of negotiations, which escalated recently after patrollers voted to authorize a strike, raising more than $100,000 in a GoFundMe drive to support the potential work stoppage.
Last Friday, images of an email circulated on social media of what appears to be Vail Resorts patrol manager Nathan Jones, in anticipation of the stoppage, asking ski patrollers at Attitash, N.H., if they were interested in coming to work temporarily at Park City.
"Our company Vail needs temp patrollers at Park City. Anyone interested? All travel plus $600 a day for costs covered," the email read.
The email sparked immediate public backlash. VR was quick to respond with a statement: "This message is not accurate, was not authorized by Vail Resorts and suggests an active effort to recruit patrollers to Park City, which is not true."
The PCPSPA has long proposed a $17-an-hour starting wage for patrollers while VR has countered with $15 an hour, the starting wage for all Park City Mountain Resort employees.
Across the company, VR recently instituted a $2 per hour bonus for employees who stay for the remainder of the season, bumping the prorated wage of many of its starting employees to $17. For unionized ski patrol, the bonus is subject to their acceptance and the terms of their contract.