SAM Magazine—Denver, Colo., Feb. 28, 2022—Alterra Mountain Company plans to invest $344 million in capital improvements for winter 2022-23, its biggest single year investment since the company was formed.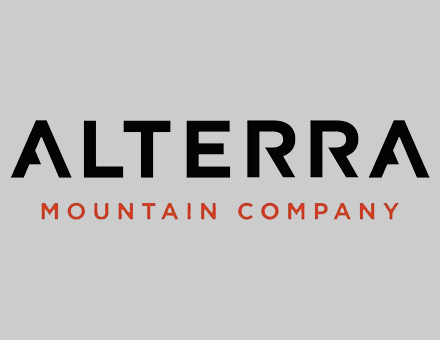 The plan includes $237 million in resort development, with $93 million in increased capacity and terrain expansion, $91 million in skier services upgrades, and $16 million in guest experience technology to improve the booking and on-site experience.
 "This historic investment is clear evidence of our commitment to deliver a premier guest experience at our North American destinations and our engagement towards the long-term future of our mountains," said Rusty Gregory, Alterra CEO. "More than ever, we continue to infuse meaningful capital into projects that will transform our base areas while significantly improving our physical and digital on-mountain offerings to ensure that our guests experience the best of the mountains."
Alterra has invested $1 billion in capital improvements at its 15 North American destination over the past five years, nearly doubling the company's original financial commitment of $555 million over five years announced when Alterra formed in 2018.
The largest chunk of this year's investment will support five destinations: Steamboat, Colo., Palisades Tahoe and Mammoth, Calif., Deer Valley Resort, Utah, and Crystal Mountain, Wash.
Palisades Tahoe, Calif. The $65 million Base-to-Base Gondola at Palisades Tahoe will be completed for the 2022-23 winter season, connecting the resort's two mountains for the first time. According to Alterra, the gondola will be the first of its kind in North America, as it will connect two base areas with four terminals. It will climb and descend nearly 2,000 vertical feet over a 16-minute ride. Alterra expects the project to reduce road congestion in the region and make it easier for skiers and riders to enjoy both mountains in a single day. By uniting the two mountains, Palisades Tahoe will become the third-largest ski area in North America, with a combined 6,000 acres of terrain.
Steamboat, Colo., will enter phase two of its redevelopment plan in 2022-23 with $90 million of capital improvements, including the relocation of the lower terminal of the Christie Peak Express lift and installation of the first leg of the top-to-bottom Wild Blue Gondola, which will take guests to a mid-station and a newly constructed learning center. Redevelopment of Steamboat Square will also continue, with construction of a new food hall, ice rink, and other slopeside amenities, including new and expanded restrooms and lockers. In phase one of the resort redevelopment plan, Steamboat relocated the lower gondola terminal, installed escalators, and demolished Gondola Square to make way for the new Steamboat Square amenities. 
Crystal Mountain, Wash. Over the next five years, $100 million in infrastructure and service advancements will be invested at Crystal Mountain, the largest investment ever made at the area. It will focus on improving access, adding space, and enhancing skier services. Work will begin this spring with a $25 million investment in additional parking and a new two-story, 25,000 sq. ft. skier services facility. The new facility will replace the existing skier services building and provide a new guest services and ticketing experience, retail, dining, and an expanded slopeside beach area. The project is expected to break ground in March 2022 and open for the 2023-24 winter season.
Mammoth Mountain, Calif., will begin ground and infrastructure work this summer as part of a plan to replace two of the resort's key lifts, Canyon Express (Chair 16) and Broadway Express (Chair 1), with new high-speed six-pack lifts, which will debut winter 2023-24. In addition, Mammoth will initiate a multi-year upgrade at Woolly's Adventure Summit. The first phase will re-orient, expand, and lengthen Woolly's tubing runs, and include the installation of a summer tubing surface for year-round use. Future phases will include construction of a mountain coaster, a ropes course, and a permanent base lodge with food & beverage services. The mountain will also begin a multi-year snowmaking upgrade to higher-efficiency equipment that will enable Mammoth to get open faster in the early season. Improvements to Mill Café, including expansion of indoor dining seats, restrooms, new furnishings, and an exterior refresh, are also planned for this summer. Lastly, the resort is continuing the planning and entitlement process for an eventual redevelopment of the Main Lodge and Mammoth Mountain Inn.
Deer Valley Resort, Utah, is redeveloping its Snow Park Village base area. The project is currently in the permitting process with Park City Municipal. The plans include a reimagined plaza and transit arrival with hospitality accommodations, new food and beverage options, retail, and an expansive ski beach. It is expected to break ground in 2023. In addition, the Burns Express chairlift will debut winter 2022-23 on Deer Valley's Wide West learning area. The new chairlift will connect the Snow Park base area to Little Baldy Mountain, offering Ski School access to more beginner teaching terrain and providing additional out-of-base capacity.