SAM Magazine—Portland, Ore., March 2, 2022—Pricing for 2022-23 Indy Pass products will not increase from 2021-22, but new this year is a $20 discount incentive for mega pass holders to switch to Indy Pass. All 82 current resort partners are expected to return next season. A final resort roster with blackout dates will be released May 1.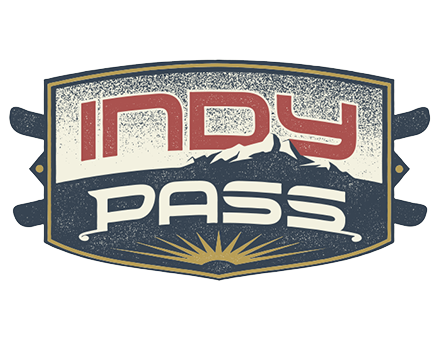 The new Indy Switch Pass has been created for Epic, Ikon, and Mountain Collective passholders. It is $259 for adults and $109 for kids—a discount of $20 and $10, respectively—for a limited time. Purchasers are required to upload a receipt from the purchase of their 2021-22 Epic, Ikon, or Mountain Collective pass in order to qualify. Like all Indy Passes, the Switch Pass provides two days at each of Indy's 82 independent partner resorts.
"With last year's price increase we've found the sweet spot where our resorts are receiving a solid payout for each visit, so no price increases are necessary at this time," said Indy Pass founder Doug Fish. "Our new Indy Switch Pass presents an option for anyone who bought an over-sold mega pass and allows those folks to experience the less crowded, laid-back atmosphere at small-to-mid-sized, independent resorts."
Current Indy Pass holders will receive a unique loyalty code via email with a 10 percent discount on any Indy Pass purchased before May 17. An interest-free payment plan is available to all who purchase before April 1. 
The Indy Spring Pass, which offers two days at each partner resort from purchase through April 30, 2022, went on sale yesterday, March 1, at $189 for adults and $79 for kids. 
Indy Pass 2022-23 Prices
Indy Pass - Adult $279, Kids 12-and-under $119
Indy+ - Adult $379, Kids $169 (no blackouts)
Indy AddOn - Adult $189, Kids $89 (partner resort season passholders only)
Indy+ AddOn - Adult $289, Kids $139
Indy Switch Pass - Adult $259, Kids $109, Adult+ $359, Kids+ $159 (limited time offer)