SAM Magazine—Vipiteno, Italy, March 17, 2022—The High Technology Industries Group (HTI) acquired a majority stake in Swiss ropeway company Bartholet Maschinenbau AG. Bartholet joins Leitner Poma, Skytrac, Sigma, Prinoth, and Demaclenko, under the HTI umbrella.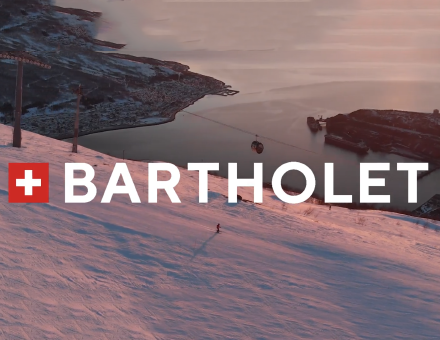 HTI purchased the controlling shares from Chinese private equity firm Cedarlake Capital, which acquired the shares five years prior from private equity fund ARGOS Soditic. The Bartholet family remain minority shareholders in the company, which they founded, and chairman and CEO Roland Bartholet will continue to run Bartholet with the current management. 
The company, which employs around 450 people, will continue to operate under the Bartholet name. Its Flums, Switzerland, location will be integrated into the global structure of the HTI group, which currently extends through Italy, Austria, France, Slovakia, the U.S., Canada, India, Germany, and China. 
Two years ago, Bartholet partnered with French manufacturer MND (the Mountain and Snow Development Group) to pool product catalogs and combine sales and manufacturing facilities, which allowed MND to utilize Bartholet's detachable designs. 
It is unclear from the HTI-Bartholet press release where that alliance now stands, although Lift Blog's Peter Landsman speculated that the HTI acquisition would likely spell the end of the Bartholet-MND arrangement. The acquisition, he suggested, "once again shifts the global ropeway landscape, which has seen relentless consolidation in recent decades."
MND and Bartholet are currently in the process of delivering and installing their first North American detachable chairlift at Waterville Valley, N.H. The six-seater lift with bubble carriers is expected to debut this year.