Updated April 25, 2022 to acknowledge original reporting by Moonshine Ink.
SAM Magazine—Homewood, Calif., March 28, 2022—Homewood Mountain Resort owner JMA Ventures has said the mountain will shift to a semi-private model following a 10-year 40 percent decline in skier visit and 64 percent drop in passholders, as reported by Moonshine Ink.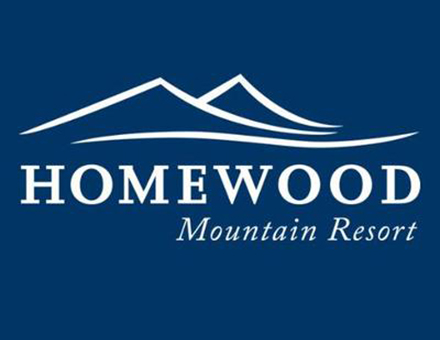 The new model will be phased in over the next five to seven years in conjunction with the execution of a development plan to add on-site housing to the ski area, among other things. 
When the new semi-private model is fully implemented, day ticket sales will end and season pass sales will be restricted to owners of new Homewood residences and full-time residents of several, as-yet-unnamed West Shore homeowners associations. JMA president Art Chapman said the model would be implemented gradually and there would not be any changes to the pass program or day tickets for next season. 
"If we are going to keep the ski area open, we can't do it as a public ski area that requires a lot of employees and having to rely on fewer skiers," Chapman told Moonshine Ink. "We are not in the least bit interested in trying to promote Homewood as a competitor to Squaw [Palisades Tahoe] or Northstar," he added, noting that heavy weekend traffic going to those nearby resorts makes it hard for commuter skiers to get to Homewood. 
According to Chapman, on one day this winter, the resort saw just one day ticket purchased at a walk-up window during operating hours and under 100 tickets per day on numerous other occasions. "People in the area have to appreciate that it's pretty tough to run a business like that," Chapman said. "Less than 100 people skiing a day at Homewood is not sustainable."
The new business model is coupled with the resort's five- to seven-year development plan. Approved in 2011 but since downsized in response to the decline in revenue, the plan currently includes 185 homes, a base lodge, and a small boutique hotel intended to serve guests of Homewood residence owners. Phase one will break ground this summer with the construction of seven homes at the North Base. 
Additionally, JMA plans to invest $15 million to replace two lifts: The Madden Chair will be replaced next year with a new gondola, and the Ellis Chair will be replaced a few years later with a new detachable quad. There are also plans to develop summer operations with the addition of hiking and mountain biking trails. Once the infrastructure is improved upon, Chapman said pass prices will likely increase.
According to Moonshine Ink, while community support for the resort redevelopment plan was strong in 2011, some residents feel misled now that the resort is pivoting from public to private access. 
"We are not hiding this at all," said Chapman in response to criticism about not going public sooner with the plan to privatize the resort. "We are trying to do the right thing here; we want to keep Homewood open," he said. "We are trying to do this hybrid model but at the same time we want to make sure the ski area itself remains viable."