SAM Magazine—Lake Placid, N.Y., April 19, 2022—The state Olympic Regional Development Authority (ORDA) board of directors approved more than $91.7 million in upcoming capital projects yesterday, including nearly $20 million for construction of a new lodge at the North Creek Ski Bowl and $38 million for seven new or upgraded lifts at ORDA's Whiteface, Gore, and Belleayre mountains, according to a report in the Adirondack Daily Enterprise.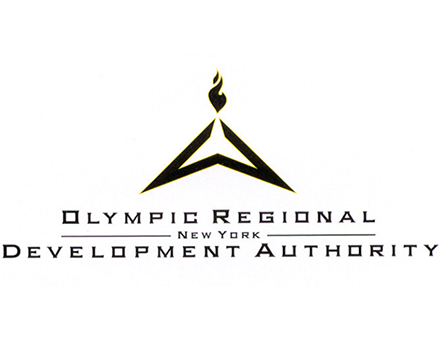 Gore plans to replace the Hudson triple at North Creek Ski Bowl with an extended detachable quad, an $8.7 million project. This lift will operate year round and be accompanied by a new lodge. ORDA also wants to replace Gore's Bear Cub Poma with a fixed grip chairlift at an estimated $3.5 million cost.
Four lift projects are on tap at Belleayre, the largest of which is a full replacement of Lift 7, according to liftblog.com. A new $6.5 million detachable quad will follow a modified alignment beginning near the top of the Lightning Quad. The Belleayre Express, a 16-year-old detachable quad, will receive significant upgrades—including new operator houses and electrical systems—at a cost of $1.7 million. Lift 8is in line for a $400,000 upgrade, and a new conveyor is also in the budget. In all, the lift projects at Belleayre total more than $9 million.
The largest single project is at Whiteface, where ORDA plans to build a two-stage detachable quad from the Bear Den base area to the new mid-mountain Legacy Lodge, with an angled station along the way. This lift will cost $16.5 million.
At Gore, ORDA CEO Mike Pratt said the authority is investing $19.7 million in a new lodge at the base of North Creek Ski Bowl, to be built on the site of the area's historic lodge that was demolished by fire in 1999. The new multi-level, year-round lodge, proposed as a $30 million project back in January, will encompass more than 18,000 square feet. ORDA plans for it to be built with wood and stone, in the motif of the original lodge. Services there will include dining, ticketing, ski patrol and first aid. A two-level outdoor patio will be lined, appropriately enough, with Adirondack chairs.
Former state senator and current ORDA board member Betty Little said the lodge and lift combination "is a major, significant development—actually, conclusion—to the dream that they have had for so many years." It will bring "the business section of North Creek into a whole different atmosphere," she said.
Additionally, Gore is getting a new "treetop trolley ride" up the mountain—which includes switchbacks and spirals along the route—for $7.25 million. The trolley would descend at around 30 mph. Pratt said there are only two other trolleys like that in the U.S.
The ORDA board of directors also approved more than $11 million for snowmaking and trail improvements across Whiteface, Gore, and Belleayre mountains.
Another $4.5 million is set aside for various projects at Mt. Van Hoevenberg for things such remodeling and modernizing support buildings to create more space for administrative staff.
In addition, the authority plans to install restrooms at the Whiteface Finish Arena, at Mt. Van Hoevenberg's bobsled, coaster, and hiking area, and at Belleayre at a cost of approximately $1.5 million.
Whiteface will also get 3,500 feet of new power lines for $1.1 million, and the North Creek Ski Bowl electrical system is getting a $1.28 million makeover.