SAM Magazine—Winter Park, Colo., May 12, 2022—Western mountain destination lodging properties posted several new all-time records for winter season occupancy, daily rates, and revenue, according to the most recent Monthly Market Briefing from DestiMetrics, the business intelligence division of Inntopia.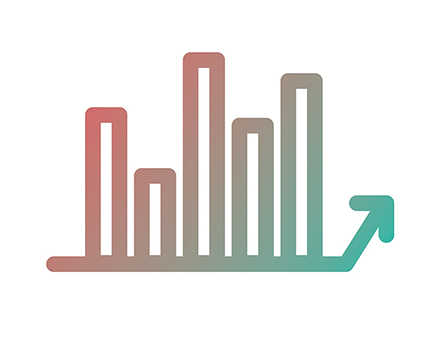 For the first time since early 2021, though, the pace of rising rates is slowing, while the pace of bookings continues to decline compared to recent years, with the exception of 2020.
Aggregated results are from approximately 28,000 lodging units at 17 mountain destinations across seven western states through April 30. The report compares year-over-year results to the previous three seasons, including the record 2018-19 season, the abruptly shortened 2019-20 season, and last year's season, which was boosted by the widespread availability of COVID-19 vaccinations.
Winter Wins: November to April
Occupancy was up 23.8 percent this year compared to last year. This year compared to 2019-20, occupancy was up 30.9 percent because, the report notes, virtually all resorts had closed by March 15—losing the last 4-5 weeks of that season. Compared to three years ago, occupancy gains were slimmer: 2.3 percent, with declines in the months of November and January.
Daily rates are up more than 35 percent in year-over-multi-year comparisons. Year-over-year, mountain lodging properties banked a 70.1 percent increase in revenues and average daily rate (ADR) was up 37.9 percent. Compared to two years ago, ADR finished up a 24.5 percent to yield a 63 percent increase in aggregated revenue. 
Compared to the pre-pandemic 2018-19 season, ADR finished up 33.5 percent and when combined with slightly higher occupancy, delivered a 36.6 percent increase in aggregated revenue for the season.
"The winter season definitely ended on a high note with a new revenue record and some truly dazzling performance numbers related to room rates," said Tom Foley, senior vice president of business intelligence for Inntopia. "What is most notable is that those revenue wins came in a season with only average or below average snowfall in many regions, staffing shortages and long lift lines in some locations, and the nasty Omicron surge in December and January that had the potential to wreak some serious damage."
In respect to occupancy, the percentage gain over the record 2018-19 season should be tempered against the fact that the number of actual room nights booked was essentially flat this year compared to three years ago. "The occupancy record is statistically correct," explained Foley, "but only because there were 2.3 percent fewer room nights available for the calculations, because homeowners and professional managers pulled units out of the available rental inventory in the wake of the pandemic."  
Summer and Long Term
"Summer is showing some interesting trends, with the actual pace of bookings over the last few months slowing down when compared to both last year and three years ago," said Foley, noting that the trend of a softening booking pace started back in November and is deepening.
Summer daily rates are still up 4.5 percent year-over-year for a 6.7 percent increase in summer revenues, but that is the smallest rate gain recorded in many months. As of this time two years ago, daily rates are up 36.4 percent, and lodging properties are seeing a 164.5 percent increase in aggregated revenue. As of this time three years ago, daily rates are up 40.2 percent to provide a 40.7 percent increase in on-the-books revenue.
Summer occupancy is down 0.1 percent compared to 2019, with slight declines in May, June, and October, and modest gains in July, August, and September. It is up 93 percent with gains in every month compared to two summers ago. As of this same time one year ago (2021): on-the-books summer occupancy is up 2.3 percent, with gains currently being posted in four of the six months, with the peak months of July and August down 3.5 and 8.4 percent respectively.
"We can attribute a lot of the current 2.3 percent occupancy gain versus last year to a surge in long-lead bookings for summer months that materialized in December and January while the Omicron surge had travelers booking further out," he said. "If this lackluster pace continues, we may see declines in year-over-year occupancy fairly soon."