SAM Magazine—Lakewood, Colo., May 13, 2022—U.S. ski areas saw a record 61 million skier visits for the 2021-22 season, an increase of 3.5 percent year over year, according to data from the National Ski Areas Association (NSAA).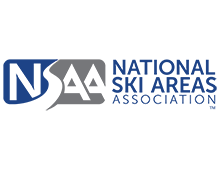 The Rocky Mountain region reported a record high number of skier visits, totaling 25.2 million visits. The Northeast, Midwest, and Pacific Southwest also reported increases compared to 2020-21, while the Southeast and Pacific Northwest reported the only decreases season-over-season.
There are several other growth indicators. The number of operating ski areas grew from 462 to 473 last season to this season. Ski area capital investment is also projected to reach a new high at $728 million for the upcoming capital season. Over the past three seasons, the average ski area has invested $16 per skier visit back into its operation, reports NSAA. 
Historically, high skier visits have correlated to high snowfall. This year, however, the average snowfall was 145" nationally, lower than the 10-year average of 166". Ski areas also navigated staffing challenges this season, with approximately 81 percent of ski areas reporting they were not fully staffed, with an average of 75 positions left unfilled. 
NSAA attributes the growth to strong season pass sales and a continued desire for outdoor recreation. For the third season in a row, season passes surpassed day tickets in share of skier visits, with season pass holders comprising 51.9 percent of visits and day tickets accounting for 37.3 percent of visits (the remainder is made up of off-duty employees, complimentary products, etc.). Additionally, in all regions, ski areas of all sizes, from small to large, saw an increase in number of season passes sold.
NSAA has been tracking skier visits since the 1978-79 season; its historical visitation numbers can be found here.