SAM Magazine—Lutsen, Minn., and Wausau, Wis., May 25, 2022—Charles Skinner, the owner of Minnesota's Lutsen Mountains Ski Area and Wisconsin's Granite Peak Ski Area, has entered a definitive purchase agreement to acquire all of the assets of Big Snow Resort, including more than 1,000 acres of private land, from owner Art Dumke.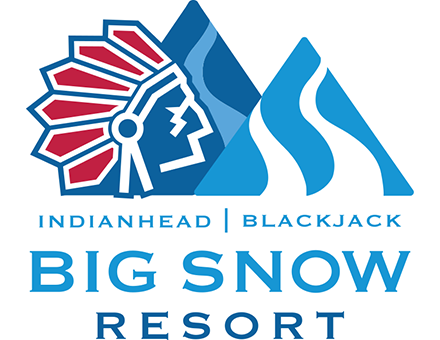 Big Snow Resort consists of Indianhead and Blackjack ski areas on Michigan's Upper Peninsula. The ski areas have an average annual snowfall of more than 200 inches thanks to lake effect snow from Lake Superior. 
"We are thrilled that these two historical, Upper Michigan ski areas, known for their prodigious powder snow, will be joining our legendary family of resorts in Minnesota and Wisconsin," said Charles Skinner. "The current owner and his excellent staff have done a terrific job honoring the legacy of Indianhead and Blackjack and combining them into the largest ski area in Michigan's Upper Peninsula. We intend to build upon this work by investing in new lifts, snowmaking, and base area infrastructure at Big Snow." 
Granite Peak and Lutsen Mountains VP of finance and resource management Charlotte Skinner said the plans for major investments at Big Snow will be announced later this summer.
"I would first like to say how grateful we are to the many awesome employees, skiers, and community members who we've had the privilege of serving and working with the past many years," said Dumke. "I'm also pleased that the new ownership has so much expertise in operating premium Midwest ski areas and is vested in improving the ski area for skiers, employees, and the community."
The Skinner family plans to retain all of Big Snow Resort's current employees. "Art has told us great things about the current staff, and we look forward to working with the entire team on this exciting new chapter," said Charlotte Skinner. "The current management team will enjoy support from our management teams at Lutsen and Granite Peak, and our goal is always to be the best employer in the region."
In addition to the Big Snow Resort acquisition, the Skinners unveiled plans to install a new six-passenger detachable chairlift from Leitner-Poma of America at Lutsen Mountains ahead of the 2023-24 season. Major snowmaking and building improvements are taking place at both Lutsen and Granite Peak this summer.
The transaction is expected to close by the end of July, subject to financing and completion of due diligence.