SAM Magazine—Little Cottonwood Canyon, Utah, May 31, 2022—One of the two new tram cabins being installed at Snowbird, Utah, fell to ground on Saturday, May 29, leaving it damaged beyond repair.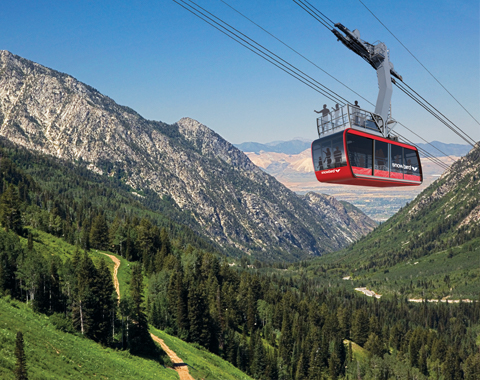 The cabin was being lifted by a crane onto the hanger when it fell, according to Snowbird general manager Dave Fields, who said he is grateful no one was injured. The state-of-the-art cabins will be the first in the United States to have open air rooftop balconies. 
The new cabins—along with a new drive system, braking system, bullwheels, and other upgrades—were scheduled to be installed by Doppelmayr and the tram reopened sometime in June for scenic rides. In addition to the rooftop balconies, which can fit up to 15 people, the cabins will also have glass panels in the floors. Both features will be used for summer operations only, according to the resort.
Fields said the resort is hoping it can operate the tram in a modified fashion this summer. "Our tentative plan, which will be finalized by the end of the week in consultation with CWA, Garaventa, and Doppelmayr, is to operate this summer with one new Tram cabin and one old," he said. "Work is continuing on other elements of the project (new loading gates, etc.) this week with that in mind."
CWA Constructions in Switzerland manufactured the new cabins, and the cabins had just recently arrived at the resort. Fields said CWA and Doppelmayr are working on a timeline for when a replacement cabin will be ready and should have that information by the end of the week. "Our expectation is to be operating with two new cabins this winter," he said.
The original cabins that the new ones are replacing were put into service in 1971.