SAM Magazine—Palisades Tahoe, Calif., June 16, 2022—The Ski California Lift Maintenance and Operations Education (LMOE) Conference drew 329 attendees to Palisades Tahoe for three days of educational sessions, a trade show, and networking.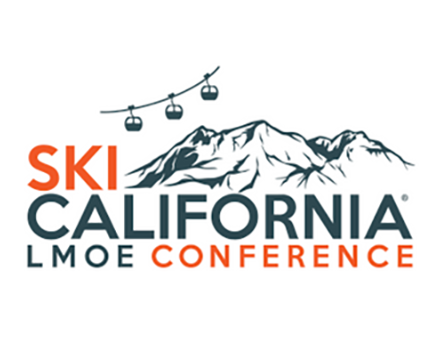 "The theme of the conference was 'leadership,' and we offered several classes on the theme," said Ski California president Michael Reitzell, including the opening day keynote by Sierra-at-Tahoe general manager John Rice and Kirkwood Mountain Resort VP and GM Matt Jones, who spoke about "leading with your own style through crisis."
A total of 55 classes were held, featuring 48 different speakers. Seventeen exhibitors participated in the trade show. 
While many of the classes focused on technical education, others of note included "F*ck the Tough Guy Show," a session about mental health and putting to rest the outdated macho culture that can strain mountain ops teams, led by Diamond Peak operations manager Jay Rydd; and Sugar Bowl VP of mountain operations Jenna Prescott led a session called "The Power of AND: Finding Balance in Your Leadership Role."  
Ski California recognized several people with awards during the event, including:
Dave McCoy Lifetime Achievement Award:
Kirk Doering, Chairlift Hobbyist
Rick Redin, Snow Valley Mountain Resort
Lift Maintenance Person of the Year Award:
Greg Tirheimer, Snow Valley Mountain Resort
Don Lowder Lift Operations Person of the Year Award:
Pat Hogan, Heavenly Mountain Resort 
Top 3 Under 30
Randall Felte, Northstar California
Jared Peabody, Heavenly Mountain Resort
Kayla Shoemaker, Heavenly Mountain Resort