SAM Magazine—Portland, Ore., July 26, 2022—Indy Pass will now include Mt. Hood Meadows, Ore. The ski area is Indy's largest resort partner by skier volume, and it brings the pass' total resort partners to 105 for the 2022-23 season.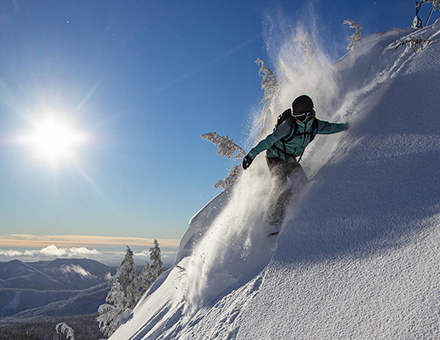 Meadows VP of sales and marketing Dave Tragethon anticipates that the pass partnership will spur new business at the ski area. "Meadows has closely followed the Indy Pass since it was introduced and has been impressed with the pass' ability to drive off-peak visits to participating ski areas," he said. "The Indy Pass has found a way to grow visitation midweek, and we believe it will introduce Meadows to a whole new group of snow enthusiasts." 
"It is our culture to innovate, implement new initiatives, experiment, learn and then refine," said Meadows chairman and CEO Matthew Drake. "Our first year with the Indy Pass is another exciting experiment."
Mt. Hood Meadows has 2,150 skiable acres with 85 named runs served by 11 lifts. It is one of North America's largest independent resorts, and Indy has dubbed it the "crown jewel" of the pass' western region partners. 
"We know first-hand that Meadows is one of the finest resorts in North America, and [its] presence on the pass will elevate and support all Indy resorts," said Doug Fish, Indy Pass president.
Indy Pass holders receive two days at each partner resort. Indy Base Pass holders will have restricted access to Meadows, with blackouts on holidays and peak weekend, while Indy Plus Pass holders will have unrestricted access. Indy Pass and Indy XC Pass holders will also have access to Meadows' 15 km of cross country trails. 
The Indy Base Pass is still available at pre-season pricing for $299 (adults). Indy's monthly payment plan is also still available for any pass purchases made before Aug. 1.
Doug Fish and Matthew Drake will host a Facebook Live session to talk about the new partnership at 10 a.m. Tune into the discussion here.