SAM Magazine—Boyne Falls, Mich., Aug. 3, 2022—Boyne Resorts has tapped Nick Herrin to lead its new snowsports division. Herrin joined the company in the newly created role of senior vice president of snowsports on Aug. 2.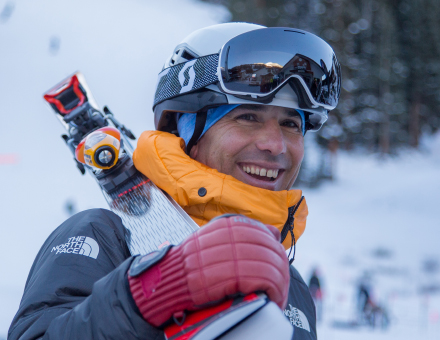 "We are excited to again reinforce the importance of our instruction programs as we work to grow winter sports," said Boyne Resorts president Stephen Kircher of the addition of this new role to the company's leadership team. "Nick has the passion and knowledge to supercharge our efforts, and he understands that each of our resorts serves different markets and that each has unique opportunities to be nurtured. It is quite special to have Nick 'back home' with us in this very important role at this time of significant reinvestment in our resorts." 
Herrin, who will be based in Washington, started in the industry as a ski instructor at The Summit at Snoqualmie, Wash., which Boyne Resorts acquired in 2018. He then spent much of his early career at Boyne-owned Big Sky Resort, Mont., where he taught skiing for 10 years. During that time, he was selected for the Professional Ski Instructors of America and the American Association of Snowboard Instructors (PSIA-AASI) Alpine National Team. He went on to become the assistant director of Telluride Ski and Snowboard School, Colo., in 2006, before joining Crested Butte, Colo., as the ski and ride school director in 2008 and rising through the ranks to become assistant general manager in 2014.  
In 2016, Herrin was hired as the CEO of PSIA-AASI after a nationwide search. There, he set the direction of snowsports education for the organization's 32,000 individual and 345 snowsports school members, evolving the organization's instructor certification standards and expanding digital learning tools, among other initiatives. 
In his new role, Herrin will oversee the ski/ride instruction segment of Boyne Resorts' operations, focusing on instruction programs, instructor development, and the guest experience to positively impact growth in participation. 
"The snowsports division is a critical and constantly growing mountain resort department," said Herrin. "To be part of a company that wants to invest in its snowsports schools is an amazing opportunity. I look forward to providing more resources and support to snowsports school directors, middle management, and frontline instructors at all of our resorts."