SAM Magazine—Jay, Vt., Aug. 24, 2022—With the likelihood that another bidder (or more) for Jay Peak will surface in the next few days, the resort's federal court appointed receiver, Michael Goldberg, filed a motion Aug. 18 proposing a new deadline for the sale of the resort.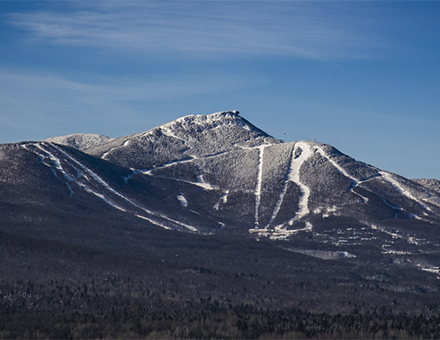 The motion states that any bidders must identify themselves and submit their bids by Sept. 2. If any bids are submitted, an auction would follow on Sept. 7. Goldberg proposed that a hearing to finalize the sale be held on Sept. 9 or thereafter.
While District Court Judge Darrin P. Gayles has not issued a decision on Goldberg's motion, he is likely to agree to it, as an auction will provide added benefit to Jay Peak's creditors.
Pacific Group Resorts, Inc. (PGRI) initiated the sale process by submitting a bid for $58 million in early August. Goldberg accepted that "stalking horse" offer and set a Final Sale Hearing for Aug. 26, 2022.
If an auction takes place, bidding will start at PGRI's $58 million bid. The bidding would then increase with an initial bid increment of $1.75 million or higher, followed by bid increments of at least $250,000.
PGRI CMO Christian Knapp told SAM, "This is all part of going through the process." He added, "We would be delighted to add Jay Peak to our family of resorts and remain hopeful we'll get the transaction completed."