SAM Magazine—West Bolton, Quebec, Aug. 24, 2022—Former owner Peter White has entered into an agreement to purchase Mont Glen for CAD $6.1 million and plans to reopen the ski area in southern Quebec to the general public for operations this winter.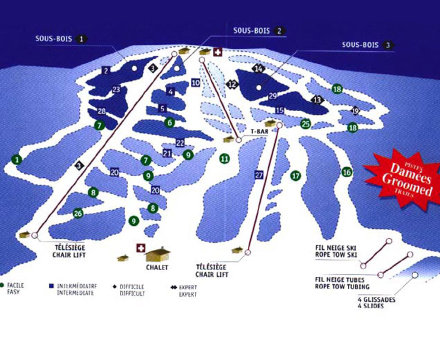 According to a report from Le Reflect du Lac, the acquisition is expected to close Oct. 31. White plans to invest an additional CAD $1 million to revitalize the 650-acre ski area. 
White owned Mont Glen from 1978 to 2004, when he sold the property to a new owner. The site closed in 2004 after the new owner failed to obtain a permit for a real estate development and was sold again in 2007, when it was reopened as a private club, which quickly petered out. In the interim years, the area has been used exclusively by the private owner. 
White plans to change that. He told La Voix de l'Est he aims to develop the mountain into a year-round operation that will inject new life into the local economy. "The community suffered greatly when the [ski area] closed," said White.
White has several infrastructure projects he is pursuing. He is investing in new snow guns for the 2023 season. And while Mont Glen's base area chalet was recently renovated, White plans to add a bar to the facility as well. He is also assessing options to replace the mountain's lift, which is no longer in service. He told La Voix he would like to install a Poma surface lift, but that a lift replacement may not be possible for this year.
Regardless, the mountain will open for snowshoeing and alpine touring, likely in December, and White plans to offer mountain biking and hiking in the off seasons.
Correction, 11/22/22: An earlier version of this article erroneously stated that Peter White had already acquired Mont Glen in August. White had entered into a purchase agreement only at that time.