SAM Magazine—Natick, Mass., Aug. 23, 2022—In a tight race, the lift maintenance team from Arizona Snowbowl and its featured lift mechanic Nick Gilbertson have won the 2022 Rise Up Challenge, sponsored by Leitner-Poma of America. Gilbertson and the Snowbowl team will be awarded a $3,500 education grant.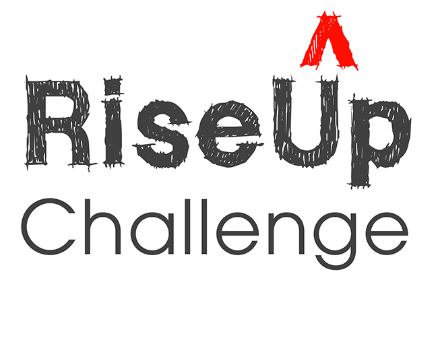 More than 4,500 votes were cast in the competition this year, with just 20 votes separating Gilbertson and Snowbowl from runners-up Russ Murphy of Magic Mountain, Vt., and Olivia Robson of WinSport in Alberta. In recognition of the closeness of the race, Leitner-Poma of America has decided to donate a second $3,500 education grant to be split between the two second place finalists and their respective lift maintenance teams.
"We are thrilled to recognize Nick and everyone at Arizona Snowbowl for a job well done," said Leitner-Poma of America president Daren Cole. "Given the closeness of the race, we couldn't miss this opportunity to offer a second grant and celebrate more of the unsung heroes that keep the lifts running at resorts across North America." 
There were six resort teams competing in the 2022 Rise Up Challenge: Arizona Snowbowl, Ariz.; Boston Mills Brandywine, Ohio; Magic Mountain, Vt.; Whistler Blackcomb, B.C.; WinSport, Alberta; and Winter Park, Colo. Each resort created a compelling video showcasing their lift maintenance teams' personalities, camaraderie, and dedication to their jobs, each with a spotlight on one of their rising lift mechanics. Teams were vying for a $3,500 education grant provided by Leitner-Poma of America to help them continue and flourish in this career path. 
Gilbertson joined Arizona Snowbowl in 2012 as a lift operator had has since become an integral part of the resort's lift maintenance team, overseeing four chairlift installations in the last five years. "The commitment and positive attitude Nick brings to Snowbowl is infectious," said one of his nominators. "Nick's desire to continue to learn and grow is inspiring, and we can't wait to see where his passion takes him."
Watch Arizona Snowbowl's video:
"We're so proud to partner with Leitner-Poma of America to support these lift mechanics in their careers and shine a light on the important work of lift maintenance professionals in our industry," said SAM publisher Olivia Rowan. "Thank you to all six teams for sharing a peek behind the scenes, and congrats to Nick and the Snowbowl team as well as our runners up on securing the grant money to take your careers to the next level."
To view all the teams' profiles and videos, visit https://www.saminfo.com/contest-awards/rise-up-challenge.