SAM Magazine—Portland, Ore., Sept. 6, 2022—Bluebird Backcountry, Colo.; Chestnut Mountain, Ill.; and Snowriver, Mich., have joined the Indy Pass starting in winter 2022-23.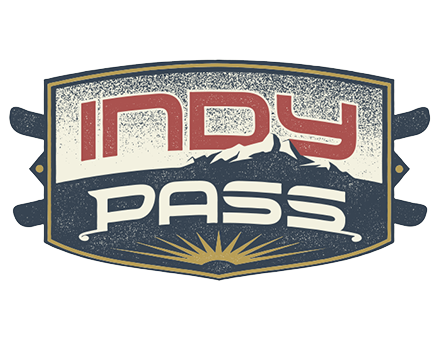 With the additions, Indy Pass holders will have two days of access to 96 alpine ski areas and 13 Nordic ski areas in North America and Japan.
"The addition of Chestnut and Snowriver gives us two more great mountains for our passholders to enjoy in a region [the Midwest] that is so passionate about the sport," said Indy Pass founder Doug Fish. "And with the recent explosion of off-piste, uphill exploration, we are proud to welcome Bluebird Backcountry, the world's first and only resort dedicated to human-powered skiing and riding."
Bluebird Backcountry is the only non-lift-served ski area in Colorado, offering more than 1,200 acres of avalanche-managed, patrolled terrain—and more than 4,200 total skiable acres—accessible via skinning up 11 marked skin tracks. There are no blackout dates for Indy Base Pass holders.
"Bluebird's mission to revive the soul of skiing aligns perfectly with the goals of the Indy Pass," said Bluebird Backcountry co-founder Jeff Woodward. "We love the mom-and-pop ski area culture that the Indy Pass continues to support, and look forward to making the backcountry more accessible for this season's Indy Passholders."
Chestnut Mountain is Illinois largest ski area, with 220 acres of skiable terrain across 19 trails and 475 feet of vertical served by six aerial lifts and three surface lifts. There are no blackout dates for Indy Base Pass holders.
The recently renamed Snowriver Mountain Resort (previously Big Snow Resort) in the Upper Peninsula of Michigan has two separate ski areas, Jackson Creek Summit (previously Indianhead) and Black River Basin (previously Blackjack), located a mile apart with shuttle service between them. The ski areas average more than 200 inches of snow annually and a total of 400 skiable acres. Indy Base Pass holders have six blackout days over MLK and Presidents' weekends.
Snowriver was acquired by Charles Skinner Jr., who also owns Granite Peak, Wis., and Lutsen Mountains, Minn., both of which are already partners on the Indy Pass and were among the top 15 most visited resorts on the Indy Pass last season, according to Granite Peak general manager and Midwest Family Ski Resorts CMO Greg Fisher.    
Indy Pass pre-season pricing ends Sept. 13.