SAM Magazine—Salt Lake City, Utah, Sept. 23, 2022—Prinoth has appointed Scott Jones as general manager of its North American snow grooming division. Based in Salt Lake City, Utah, Jones will be working closely with customers, developing the new strategic direction for the division, and building upon the Prinoth brand.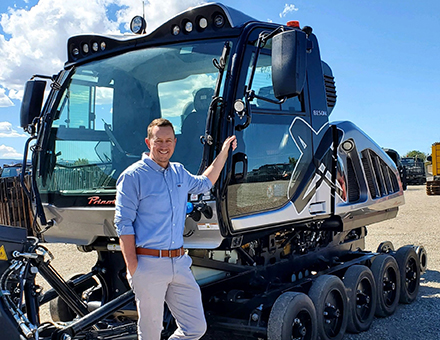 "The U.S. and Canada are extremely important countries for Prinoth, and now is the perfect time to invest in strengthening our team," said Prinoth snow grooming CEO Horst Haller. "Scott brings over 20 years of experience in long-range strategic planning and development and will be a great addition for us in North America."
Jones has an engineering background and has led sales, distribution, operations, and engineering teams over the course of his career. Prior to joining Prinoth, he was regional vice president at Womack Machine Supply from 2010 to 2022. He was general manager of Texas Hydraulics Inc. from 2007 to 2010, and a technical account manager and engineer before that. In addition, Jones has been an avid skier for the past 40 years.  
"Joining Prinoth is an incredible opportunity to be part of a dynamic and innovative company in an amazing industry," said Jones. "Working for Prinoth, a company that matches my passion for the mountains, is a dream job."
Prinoth, which is part of the HTI Group (High Technology Industries), has more than 70 affiliates, 130 sales and service points, and 3,800 employees across the world.