SAM Magazine—Broomfield, Colo., Sept. 28, 2022—Vail Resorts (VR) reported that for its fiscal 2022 year, ended July 31, 2022, overall revenues were up 34 percent and EBITDA rose 54 percent, thanks to fewer Covid restrictions in 2022 than in the prior year. The same story held true for individual departments, with major increases in revenue from snowsports schools (55 percent) dining (77 percent), and retail/rental (36 percent).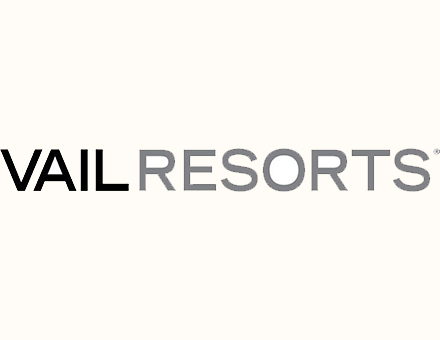 Following a major 42 percent increase in Epic Pass unit sales in fiscal 2022 (and an increase of 17 percent in revenues, following VR's 20 percent price cut for the 2021-22 season), sales for the upcoming 2022-23 season have grown at a considerably slower pace—up approximately 6 percent in units and approximately 7 percent in revenue compared to the prior year through Sept. 24, 2021.
The product mix in pass sales has shifted, though. Sales of Epic and Epic Local passes increased more than 50 percent a year ago, but have fallen by about 10 percent this year, VR CEO Kirsten Lynch said during the earnings call with analysts. Growth in overall pass sales this year has come from Epic Day passes.
A few other key metrics from the fiscal 2022 full-year results:
Mountain operating expenses showed the impact of easing Covid restrictions, rising 21 percent as ancillary activities headed back toward normal.
Total skier visits reached 17.3 million, an increase of 16.5 percent compared to 2020-21. A whopping 72 percent of visits took place on advance-purchase Epic products.
The effective ticket price, which allocates ticket revenue per visit, was $75.74, up 4.5 percent from the prior year.
Inside the Epic Numbers
CEO Kirsten Lynch said, "Our pass sales growth was driven by renewing pass holders, with particular strength in renewing pass product holders that were new to advance commitment products last year, and we saw strong growth particularly in destination markets.
"The strongest product growth was from Epic Day Pass products, attracting lower frequency guests into advance commitment products, including the new tier of products launched in 2022-23 with access to select regional and local resorts.
"Pass sales dollars continue to benefit from the 7.5 percent initial price increase and subsequent incremental price increases relative to the 2021-22 season, largely offset by the mix impact of the growth of new pass holders into Epic Day Pass products, including our new lower priced Epic Day Pass offerings.
"Following the strong trade-up results last year, we are pleased that net migration among renewing pass product holders remains near neutral, with minimal degradation relative to our spring pass sales. As we enter the final period for season pass sales, we expect our December 2022 growth rates to be relatively consistent with our September 2022 growth rates."
Capital Plan
VR said its calendar year 2023 capital plan is expected to total $180 million to $185 million, excluding $1 million of one-time investments related to integration activities and $10 million of deferred capital associated with the delayed Keystone and Park City lift projects. Including these one-time investments, VR's total capital plan for calendar year 2023 is expected to be approximately $191 million to $196 million, and is primarily focused on new and replacement lifts to further increase uphill capacity and elevate the guest experience.
Park City Lift Project
Regarding the delayed Park City lift installation, the company said it is committed to resolving its permit to upgrade the Eagle and Silverlode lifts there. In the interim, however, VR intends to install the two previously-purchased Park City lifts at Whistler Blackcomb instead in summer 2023. The new lifts will replace Whistler Blackcomb's Fitzsimmons Express and Jersey Cream, subject to approval.
The Fitzsimons Express will go from a 4-person high speed chair to an 8-person high speed chair, increasing uphill capacity by 73 percent in winter, reducing lift line wait times, increasing capacity in summer, increasing access to the Whistler Mountain Bike Park, and improving overall out-of-base capacity at the Whistler Village Base Area, said director of corporate communications Jamie Alvarez.
The Jersey Cream will go from a high-speed quad to a high-speed 6-pack, increasing uphill capacity by 29 percent, reducing lift line wait time, improving on-mountain circulation, and increasing mid-mountain capacity. 
Fiscal Results
Regarding the company's fiscal 2022 fourth quarter results, Lynch said, "Performance in the fourth quarter of fiscal year 2022 improved significantly from the prior year driven by strong demand and visitation at our Australian resorts and the continued recovery in our North American summer operations following the start of the Covid-19 pandemic."
Looking ahead to fiscal 2023, VR said it expects EBITDA to be between $893 million and $947 million, with a margin of 31 percent. This assumes a continuation of the current economic environment, normal weather conditions, and no material impacts associated with Covid-19 for the 2022-23 North American and European ski season or the 2023 Australian ski season. The guidance also assumes a return to full staffing levels and operations across the portfolio of resorts.