In SAM's Snow People, we highlight recent personnel moves that have been made in the mountain resort industry. From resort hires, promotions, and retirements to supplier news, awards and obits. We celebrate the people that make this industry thrive.
PEOPLE
PAUL MUNDY, DODGE RIDGE,  CA
Dodge Ridge Mountain Resort hired Paul Mundy as its new snowsports school director.
The appointment is a "coming home" of sorts for Mundy, who served as director of the ski school and race programs as well as on the sales and marketing teams at Dodge Ridge for 22 years from the 1980s into the 2000s. In the intervening period, Mundy helped grow recreation entities Greenhorn Creek Golf Resort in Angels Camp, and Ironstone Vineyards in Murphys. He also led a multi-million dollar capital campaign for the Dignity Health's Mark Twain Medical Center Foundation. "[Mundy's] love of skiing is only surpassed by his enthusiasm for turning new skiers and boarders into life-long skiers and boarders, and we're truly blessed to have his energy and charisma on the mountain once again this season," said Karl Kapuscinski, president and CEO of the resort.
PAT and PAM DEIBEL, PINE KNOB and MT. HOLLY, MI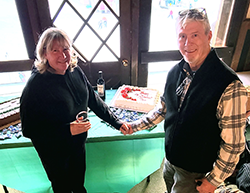 Pat and Pam Deibel are retiring after more than 50 years of teaching people to ski and snowboard. The Deibels own one of the oldest and largest independent snowsports schools in the country, operating at Pine Knob and Mt. Holly resorts in Michigan. With their large staff of more than 200 instructors and coaches, they have been able to teach about 500,000 people to ski or snowboard.
DAVID ULBRICH, WHITEFACE, NY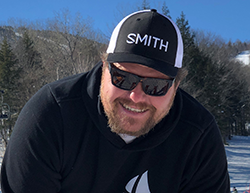 Whiteface Mountain, N.Y., has hired David Ulbrich as its operations manager. Ulbrich has spent more than 15 years in the ski industry starting as a ticket checker at Sugarbush, Vt., where worked his way up through multiple departments in mountain operations. Prior to taking this role, Ulbrich was the snowmaking manager at Sunday River, Maine.
DUSTIN JOHNSON and TOM OWEN, BRUNDAGE MOUNTAIN, ID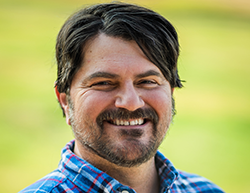 Dustin Johnson has been promoted to be the director of mountain operations for Brundage Mountain, Idaho. Johnson has more than 25 years of ski resort experience, most recently serving as the lift maintenance supervisor for Brundage. His work history also includes terrain park management and events at Bogus Basin, Tamarack, and Little Ski Hill in Idaho.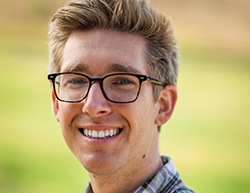 Tom Owen was promoted from finance and accounting manager to the role of director of finance for Brundage. Owen is a CPA with a master's degree in accounting and a certificate in ski area management.
DARCIE RENN AND ANNIE KAO, ALTERRA MOUNTAIN COMPANY
Darcie Renn has been hired as Alterra's vice president of sustainability.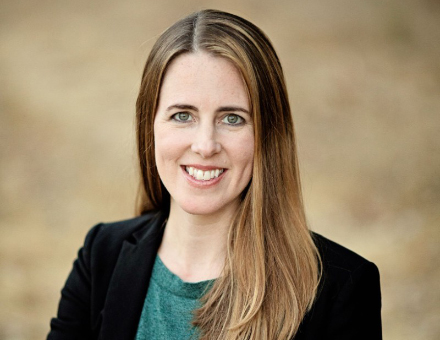 She will focus on implementing strategic, sustainable, science-based business practices to address the impact of climate change on the environments and communities surrounding Alterra's resorts. Prior to her new role, Renn was the senior director of ESG and sustainability for one of the largest grocery store chains in North America.
Alterra also hired Annie Kao as the vice president of social responsibility.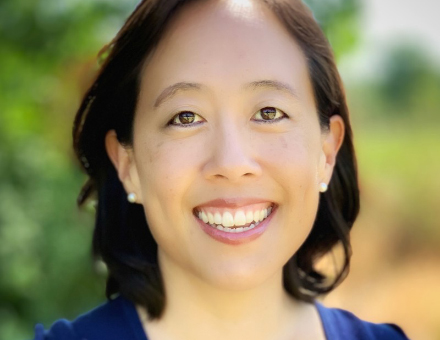 Her tasks include building programs that support diversity and weave a culture of inclusion into the fabric of Alterra's employee and guest experience. Prior to joining Alterra, Kao had an extensive career as an attorney, which included 10 years dedicated to the outdoor industry. She then went on to build her own consulting company, quickly becoming a highly regarded DEI expert and strategic advisor.
RAJ BASI, POWDR
Raj Basi has been hired as vice president of sustainability for POWDR. Basi's tasks include leading, inspiring, advising, developing, and implementing strategies, tactics, and programs that will advance POWDR's sustainability and charitable giving goals both internally and externally. He brings more than 30 years of experience to the role, including working on environmental issues for Native American tribes, NGOs, and public and private companies of all sizes.
KILLINGTON RESORT, VT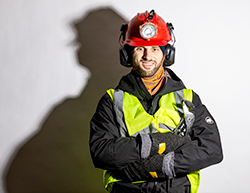 Greg Gleason has been promoted to snowmaking manager. Gleason served as Killington's snowmaking supervisor for several years. His responsibilities now include setting the department up for success by recruiting and retaining knowledgeable staff and focusing on upgrades and innovations to the resort's snowmaking system.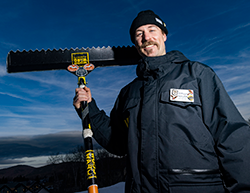 Taylor Zink has been promoted to the newly-created role of terrain park manager. Zink served as the terrain park supervisor for the past four years helping drive the success of that program, including the planning and implementation of Killington's Woodward Mountain Park. He will oversee the winter terrain parks, as well as the summer mountain bike park and trail maintenance crew.
Chris Pierce is now the terrain park supervisor. Pierce joined Killington as a terrain park attendant in 2020, and quickly learned the ins and outs of terrain park operations, earning a promotion to terrain park foreman in 2021.
Sean Krevetski has been promoted to a new position of trail maintenance foreman. Krevetski's responsibilities include the summer trail maintenance program, running a small, dedicated crew to edge ski trails, maintain trails, and prepare the mountain for next ski season. Krevetski is a long time ski patroller, snowmaker, trail crew, and versatile mountain operations employee.
Patrick Sullivan has been promoted to lift operations supervisor. Sullivan has seven years of lift operations experience at Killington, where he began his career in 2014 as a lift operator and transitioned into a team leader role in 2018.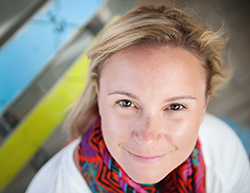 Kristel Killary has been promoted to brand marketing and communications manager. Killary returned to Killington as the PR/communications manager in October 2021. She has more than 15 years of public relations and digital marketing experience, including time at Morey's Piers, Killington Resort, and lululemon.
Kaitlyn Zink has been promoted to product and digital marketing manager. Zink started on the Killington marketing team in 2015 as the marketing coordinator assisting with various projects across almost all areas of the marketing and communications team. She left that role in 2018 and re-joined the marketing team in 2019 as the digital and email marketing specialist.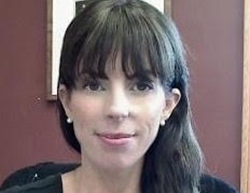 Anne Reynolds has been hired as the director of human resources. Reynolds has more than 20 years of experience in a variety of roles including all human resources functions at Luxury Resorts in Boca Raton, Fla., and Ocean House Management. She also spent 13 years as the director of human resources for Stratton Mountain, Vt. Most recently she served as human resources business partner for C&S Wholesale Grocers.
SUPPLIER and ASSOCIATION NEWS


KENT EBERSOLE, OUTDOOR INDUSTRY ASSOCIATION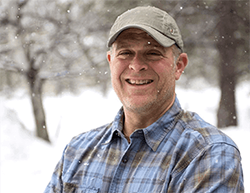 The Outdoor Industry Association has named Kent Ebersole as interim executive director during the continued search for a permanent director. Ebersole has spent his career in the outdoor industry and has served six years on the Camber board of directors.
KASSBOHRER ALL TERRAIN VEHICLES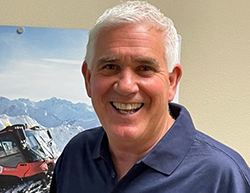 Dennis McGiboney is retiring as vice president of sales and marketing at Kässbohrer All Terrain Vehicles after 45 years in the ski industry. Over the last several decades, McGiboney established himself as "the face of PistenBully" in North America and carefully built a world-class team to support his vision. During the past 20 years, he has led the PistenBully team in expanding KATV branch-owned locations in the Midwest and Pacific Northwest.
McGiboney is succeeded by Jeb Ellermeyer, who now serves as vice president of PistenBully and SNOWsat at Kässbohrer All Terrain Vehicles. Ellermeyer brings more than 25 years of ski industry experience and extensive knowledge of KATV's products and services to his new role.