SAM Magazine—Hastings, Minn., Nov. 7, 2022—Vail Resorts has appointed Trevor Maring as general manager of Afton Alps.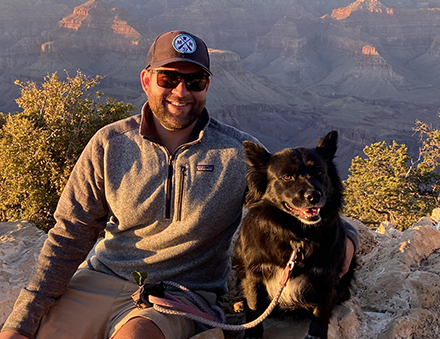 The move is a homecoming for Maring, who is returning to the area where he grew up after spending several years working at Vail Resorts-owned Breckenridge Resort, Colo., most recently as the director of operations.
"This is an incredibly special opportunity for me and my family to set down roots back in the Midwest," Maring told SAM. "My team here at Afton Alps has done an incredible job making sure we are prepared for the season, so I am very much set up for success."
Maring said the ski area fired up snow guns for the first time this season last night and his team is ready to "come out of the gate strong."
"We are ready show our excellence in operations, and we are prioritizing the employee experience," he continued. Other priorities for Maring's first season include staffing and safety.
Afton Alps is also bringing back a full slate of events this season, including the new Ullr Fest, a January celebration of winter with live music and food at the Highland Chalet. "We are looking forward to bringing the fun back to Afton Alps," said Maring. 
In the long term, Maring is excited about reconnecting with "the unique Midwest ski culture" and finding opportunities to welcome new skiers and riders to Afton Alps. "Our role in continuing to provide access to new skiers and riders in the Twin Cities area just fills my cup," he said. "It is such a unique opportunity that we can lean into given our location."
Maring grew up about 20 minutes west of Afton Alps, which is just outside of Minneapolis–St. Paul. He learned to ski and snowboard at local hills, including Afton Alps, and graduated from the University of Minnesota before moving west to Breckenridge, where he held a variety of roles in parking, shipping and receiving, and fleet maintenance. He became director of operations in January 2020.
He also served as president of the Alpine & Breckenridge Mountain Metropolitan Districts, as a board member for the Breckenridge Mountain Masters Association (BMMA), and as a board member for the I-70 Coalition.