SAM Magazine—Portland, Ore., Nov. 15, 2022—The Indy Pass has added Colorado resorts Echo Mountain and Granby Ranch to its roster for the 2022-23 season.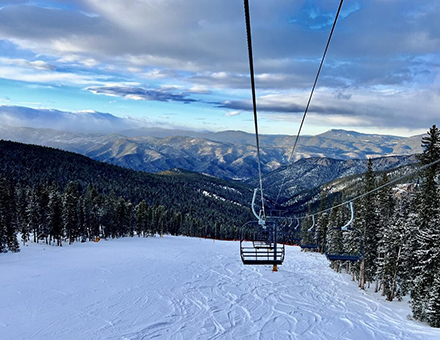 The coalition now has four partner areas in Colorado, including Sunlight Mountain and Bluebird Backcountry, and is up to 121 downhill and Nordic resorts total across the U.S., Canada, and Japan.
"Colorado is the epicenter of skiing in North America, and we are proud to now have four partner resorts there," said Indy Pass founder Doug Fish. "There are so many great pass options for Coloradans that we don't expect pass sales in the state to be huge. However, our passholders from around the country will be stoked to have these great additions for their Rocky Mountain vacations."
Indy Pass holders receive two days of access at all partner resorts and up to a 50 percent discount on lift tickets at the coalition's 14 Alpine Allied Resorts. Granby Ranch will blackout the Christmas holiday while Echo Mountain will offer unrestricted access for Indy Base Pass holders. 
Echo Mountain is the closest skiing, snowboarding, and tubing area to Denver, located about 36 miles from downtown. The area, popular with beginners, receives an annual snowfall of approximately 150 inches and offers 60 skiable acres of mostly intermediate terrain served by one chairlift and one conveyor lift. 
Said GM Fred Klass: "We're thrilled to be joining this very special collection of independent resorts and look forward to Indy Pass holders making Echo Mountain the first stop on their Colorado tour."
Ninety miles west of Denver, Granby Ranch is a family-owned, family-focused ski resort. It has 406 skiable acres across two mountains, each offering different levels of terrain. The resort receives an annual snowfall of roughly 120 inches and is served by four lifts.
Both areas also offer night skiing.