SAM Magazine—Ashland, Ore., Nov. 16, 2022—Andrew Gast will join Mt. Ashland, Ore., as the nonprofit ski area's new general manager beginning Dec. 21.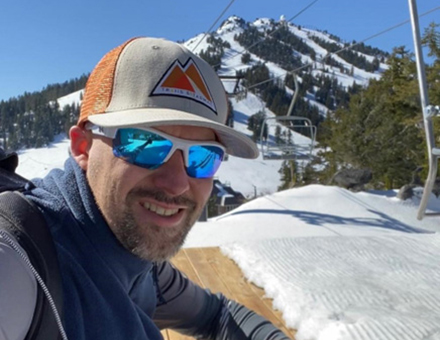 Gast currently serves as the chief business officer for Southern Oregon University in Ashland. He succeeds Hiram Towle, who led Mt. Ashland for eight years and is now the GM of another nonprofit ski area, Bridger Bowl, Mont.
Gast is a graduate of the Ski Area Management program at Colorado State University and has an MBA in tourism and an undergraduate degree in outdoor recreation. His nearly 20 years of outdoor industry experience includes leading another nonprofit ski area, Antelope Butte, Wyo., as its executive director from 2015 to 2017. He grew up and learned to ski in the Southeast, where he managed group sales at the now shuttered Sky Valley Ski Resort in Georgia. Gast also worked at Whitefish in Montana as the resort's events coordinator. 
Already a resident of Ashland, Gast is active in a variety of organizations focused on outdoor education, recreation, and youth programming. 
"I'm a lifelong skier and lover of the mountains," said Gast. "I'm excited to join the team at the mountain that I already consider home and am truly honored to be chosen as a steward for this amazing ski area and outdoor community."
Mt. Ashland Association president Curt Burrill said, "The board is thrilled to find a talented person like Andrew in our own backyard. Andrew understands how special Mt. Ashland is and he is ready to work to further enhance the experience on the mountain."
Gast will be responsible for the long-term goals of Mt. Ashland, as well as management of its day-to-day operations. "My immediate goal is to listen and learn from our amazing team and this community of skiers and snowboarders. Then we can focus on continuing the evolution of Mt. Ashland to elevate our experience and sustainability," he said.