SAM Magazine—Stowe, Vt., Nov. 16, 2022—Lodging in Western mountain destinations wrapped up the summer season with mixed results, and on-the-books occupancy for November through April is down 4.8 percent year-over-year, according to the latest Market Briefing by DestiMetrics, part of the Business Intelligence division of Inntopia.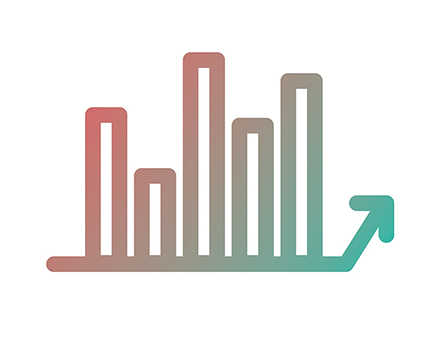 But the average daily rate (ADR) continues to be strong, up 12.3 percent for the winter.
The data, collected through Oct. 31, covers 17 Western mountain communities across seven states. 
Summer Ups and Downs
Occupancy in October was up two percent compared to 2021, and up 7.9 percent compared to the pre-pandemic October of 2019. October's ADR was down a scant 0.2 percent year-over-year, but up nearly eight percent compared to 2019.
The full summer season finished with mixed results. Occupancy was down four percent compared to 2021, in sharp contrast to the 39.8 percent increase over the pandemic summer of 2020, and down 4.6 percent compared to 2019. ADR continued to rise, up a moderate 4.2 percent year-over-year ADR was up 28.2 percent compared to summer 2020, and up 38.5 percent compared to 2019.
"With summer bookings starting to decline back in January, and occupancy declines in every month from May through August compared to last year's big travel resurgence, the four percent decline wasn't really unexpected," observed Tom Foley, senior vice president of Business Intelligence for Inntopia. "We also saw daily rates settle down from their meteoric rises last summer, so that the modest 4.2 percent gain in daily rates over last year still allowed properties to finish the season with essentially flat revenue—a razor thin 0.02 percent increase, despite the lower occupancy."
Here Comes Winter
For the October through March period, the booking pace declined in four of the six months, with December showing the steepest drop—down 20.7 percent—compared to winter 2021-22, for a total decline of 4.1 percent over the period. This continues a lengthy pattern of year-over-year declines. Pent-up demand last year drove high volume, while challenging economic conditions this year are causing consumers to pull back. Even so, the October booking pace was an improvement from the 5.7 percent decline recorded at the end of September.
The 4.8 percent decline in on-the-books occupancy combined with the aforementioned 12.3 percent increase in ADR for the full winter season led to a seven percent increase in aggregated revenues over one year ago.
Length of stay is declining, due to flexible work and school schedules shifting back to pre-pandemic "normalcy," and inflation and market uncertainty. For much of the pandemic, the average length of an overnight visit extended and the day-of-the-week for arrival moved around a bit. Since January 2022, though, the aggregated number of nights for overnight lodging per booking has declined—from a gain of an additional 1.3 nights per booking in February 2022 to an average gain of just 0.3 nights for bookings made in October. 
"While seasonal changes in length of stay are common, what we're seeing now isn't seasonal, but rather a shift in how consumers are either choosing or forced to behave," explained Foley. Shorter stays could increase the revenue pressure because of the softer booking pace so far this year, he said, but pandemic-prompted shifts toward more midweek nights have persisted, which is good news.
In not so good news, there's a steeper decline is actual room nights booked for this winter—the result of 3.6 percent fewer available professionally-managed units for rent as homeowners change how they use or rent their properties. So, the 4.8 percent winter season decline in occupancy is actually an 8.2 percent decline in room nights booked for the season. Compared to the 2019-20 season at this time, there are 5.6 percent fewer units, turning the 6.9 percent gain in occupancy to a nearly flat 0.8 percent gain in room nights booked. 
"Occupancy is always a fluid number because of inventory changes, but those changes are usually small enough that the metric is reliable," clarified Foley. "But these shifts in inventory are notable enough that any occupancy metric needs to include a good assessment of available inventory and bookings to get the full picture."
In better news, properties participating in the DestiMetrics database are currently reporting $511.2 million in on-the-books winter revenue as of Oct. 31—the second highest level ever reported at this point in the season, behind only last year at this time when it was at $551 million.
"Uncertainty in economic markets and the amount of available inventory—because of owner usage of unit rather than availability to rental pools--is making it a little trickier to predict where we are heading this winter," continued Foley. "For lodging properties though, daily rates are still driving impressive revenue results, the booking pace is ticking up for the third consecutive month, and early snowfall has precipitated some early mountain openings—and that combination is nudging the upcoming winter season in a positive direction," he concluded.