SAM Magazine—Broomfield, Colo., Nov. 22, 2022—Vail Resorts released its 2021-22 EpicProgress report last week, detailing strides the company made last year towards its goal of a zero net operating footprint by 2030.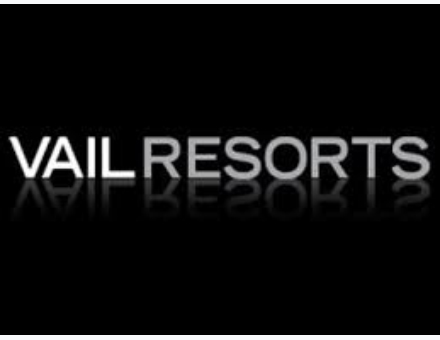 The company is "ahead of schedule," according to the report, achieving 100 percent renewable electricity across its North American ski areas in fiscal year 2022 (FY22) and reducing its overall market-based greenhouse gas emissions by a year-over-year total of 53 percent across properties since 2017—surpassing the interim goal of 50 percent set for 2025. 
"We have set bold goals and commitments and continue to deliver on promises we have made to our environment," said Vail Resorts CEO Kirsten Lynch. "I am so proud of our team for staying focused and on track as we continue to make progress towards a zero net operating footprint."

The report comes five years after Vail Resorts (VR) announced its Commitment to Zero pledge in 2017, which introduced the 2030 goal and the intent to reach it through zero net emissions, zero waste to landfill, and zero net operating impact on forests and habitat. It encompasses operations at VR's 41 ski areas in North America, Europe, and Australia.
In FY22, the company made its most significant single-year capital investment in energy efficiency projects to date, "directing $3.6 million in energy saving projects to our buildings, lifts, and snowmaking," says the report.
These include a variety of resort-specific projects, including: the retrofitting of more than 10,800 lightbulbs with LED lighting at nine resorts acquired in 2019; replacing high-energy use snow guns with energy efficient technology at Breckenridge, Colo., and Mount Snow, Okemo, and Stowe, Vt.; and HVAC and refrigeration efficiency upgrades at Park City, Utah, Beaver Creek, Crested Butte, and Vail Mountain, Colo., Okemo, and Stowe. Breckenridge, specifically, received 110 low-energy use snow guns last fiscal year.
On a larger scale, in FY22, the VR-enabled Plum Creek Wind Project produced more than 328,000 MWh of renewable electricity—enough to power roughly 45,229 U.S. homes for one year. VR is also partner in the new Elektron Solar Project in Utah, which broke ground in fall 2021 and will start operating in late 2023, providing enough energy to power Salt Lake City.
VR is also on track to meet its zero waste to landfill and zero forest impact benchmarks. In FY22, the company achieved a 29 percent reduction in waste-to-landfill from its baseline, a decrease of nearly five million pounds. And since 2017, it has restored an acre of forest for every acre permanently impacted by new and expanded operations. 
A new partnership with uniform partner Helly Hansen to repurpose and reuse old uniforms helped to decrease waste. Last year, with Helly Hansen, senior director of resort operations Jeff Babb led an initiative to repurpose old uniforms into backpacks, tote bags, and goggle bags, which were sold at resort retail stores, with proceeds going to the EpicPromise Employee Foundation. Babb also oversaw a pilot program to turn old uniforms into building insulation.
The report outlines a variety of other, singular waste-reduction projects across resorts. These include upcycling retired lift towers into park features at Northstar, Calif., and recycling more than 400 lift pads at Park City.
Lynch gave credit to team members company-wide, who are invested in the company as well as the environment. "Commitment to Zero is a company priority—not just for our sustainability team, but for all team members," Lynch added. "That's a position we've taken as a company, our sustainability commitment is a leading factor in the operational decisions we make and is something we consider to be always true."
The full 2021-22 EpicProgress report can be read here.