SAM Magazine—Portland, Ore., Nov. 29, 2022—The Indy Pass has added four Northeastern Alpine and Nordic ski areas to its 2022-23 lineup, making for 21 total participating ski areas in the Eastern region this year to date.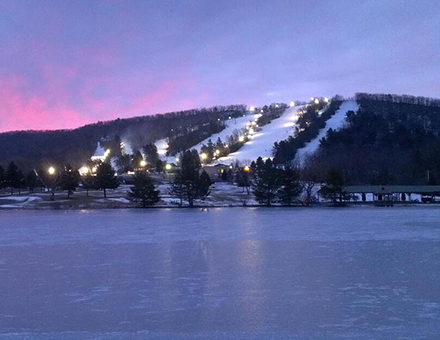 Included are Peek'n Peak in New York and Tussey Mountain, Pa., on the Alpine side, and cross country areas Catamount Outdoor Family Center, Vt., and the Rangeley Lakes Trail Center in Maine. All will offer unrestricted access for Indy Base Pass holders.
"The Northeast is by far our best region for pass sales, and we are stoked to add these four new resorts," said Indy Pass founder Doug Fish. "Peek'n Peak will complement our other Western New York resorts, and Tussey Mountain is a great fit with our growing presence in Pennsylvania. Adding two more cross country resorts in Vermont and Maine brings us to a total of twenty, including eight in New England, to kick off our inaugural Nordic season."
The additions offer a range of options for Indy Pass holders, who now have access to 125 Nordic and Alpine ski areas in the United States, Canada, and Japan for the 2022-23 season. The pass provides two days of skiing or riding at participating independent resorts, as well as lift ticket discounts at 14 Allied Alpine resorts.
Peek'n Peak features 27 trails—60 percent considered intermediate—three terrain parks, and tubing, all within two hours of the Buffalo, Cleveland, and Pittsburgh metropolitan areas. It averages 180 inches of snowfall a year, with nine lifts, 400 feet of vert, and 130 skiable acres.
Tussey Mountain, under new ownership this year, is located minutes from Penn State. The resort offers 38 skiable acres, three lifts, and a tubing hill, as well as night skiing and snowmaking on 90 percent of its terrain. Tussey is less than two hours from other central Pennsylvania Indy Pass resorts Sawmill Mountain and Blue Knob.
Catamount is Vermont's most extensive maintained multi-use trail network. With approximately 35,000 km of flat, hilly, and wooded trails, the nonprofit area offers cross country skiing, skate skiing, snowshoeing, and fat biking. It's less than a half hour from Burlington and Indy Pass downhill resort Bolton Valley.
Finally, Rangeley Lakes, nestled at the back of Saddleback Mountain, offers 45 kilometers of skiing, fat biking, and snowshoeing on 56 groomed Nordic and singletrack trails. The area gets about 200 inches of snow annually and has up to a 2,300-foot vertical rise. 
Indy Base Pass fall pricing (currently $329 for adults and $69 for adults XC only) ends on Nov. 30. A variety of other options exist, including the Indy+ Pass, Indy Base AddOn Pass, and Indy+ AddOn Pass.