SAM Magazine—Steamboat Springs, Colo., Jan. 13, 2023—Chris Diamond, former Steamboat Ski Resort president and author of seminal industry text Ski Inc., died Jan. 12, 2023, from pancreatic cancer. He was 76 years old.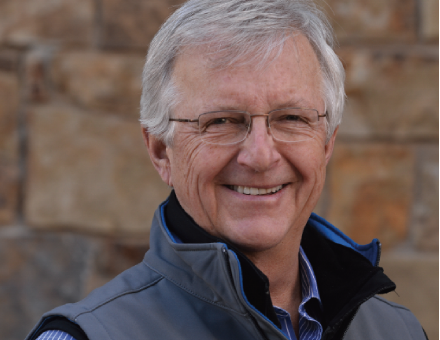 Diamond had a long, influential career in the industry. He got his start in 1972, fresh off a tour in Vietnam with the U.S. Army, when he became the assistant to Killington Mountain Resort (Vt.) founder and S-K-I Ltd. visionary Preston Smith. In 1977, he became the general manager of neighboring Mount Snow. Mount Snow was acquired by ownership group S-K-I Ltd. in 1986, and Diamond served as VP of corporate development for the parent company from 1994 to 1996. 
When Les Otten acquired S-K-I Ltd. in 1996 and formed the American Skiing Company, Diamond returned to his role as GM of Mount Snow. ASC acquired Steamboat Ski Resort in 1997, and in 1999, Diamond assumed the managing director role at the resort.
"Under Chris' leadership the resort became more than one of the strongest brands in the industry, it truly became a home for guests, staff and the community," said Steamboat Ski Resort president and COO Rob Perlman. "Chris' passion for the community went beyond his dedication to the resort, serving on boards ranging from the Steamboat Springs Winter Sports Club, the Yampa Valley Community Foundation to Strings Music Festival. 
"But what really set Chris apart was his down-to-earth demeanor. He could easily wine and dine billionaire hedge funders, and then get dirty in the trenches with resort staff. I am honored to have worked under and side by side with Chris and to carry on his legacy," said Perlman. 
After nearly 45 years in the industry, Diamond retired from Steamboat and resort operations in 2015 and pivoted to consulting. His consulting clients included Sun Valley Company, Mount Snow LTD, and Och-Ziff Realty. In 2016, Diamond published Ski Inc., which details his four decades in the ski resort business and offers a comprehensive overview of the rise and fall of the entrepreneurs and ownership groups of the period. In 2019, he published a follow up, Ski Inc. 2020, examining the advent of the mega-pass and what Diamond dubbed "a North American renaissance."
During his career, Diamond also served as a past chairman of the National Ski Areas Association (NSAA), and of Colorado Ski Country USA. In 2013, he was recognized with an NSAA Lifetime Achievement Award, and he was inducted into the Colorado Snowsports Hall of Fame in 2017.
"Chris never sought the limelight, but he deservedly received the highest industry awards for leading two major resorts through the most challenging of times," said Andy Bigford, former general manager of Warren Miller Entertainment, owner of Bigford Mountain Press, and editor of the Ski Inc. books. "It wasn't until he 'retired' and became an author that his keen insights and common sense musings reached a much wider audience through his award-winning Ski Inc. books. Chris would delete this and say it's not about him, but among industry observers he became something of a rock star. I was privileged to work with and learn from Chris on those books, and I will miss him every day." 
Diamond's longtime peer and friend, former Vail Resorts Mountain Division president Bill Jensen, knows Diamond's positive impact on the industry will be felt well into the future. "Chris was one of the industry's most thoughtful leaders and a mentor to so many," said Jensen. "Chris's contributions have and will continue to be valued by all those who have had the opportunity to spend time with him."
Another former Vail Resorts leader, Blaise Carrig, observed, "For me, what most stands out about Chris is that he was a 'giver,' always there to help, give guidance and focus on the greater good. He was the master of the personal touch as mentor to many up and coming leaders, and a helpful friend to his peers in the industry, who often sought out his counsel. His moral compass was always true, and he never shied away from critiquing those he thought had gone astray."
To fellow Steamboat resident Carrig, Diamond meant even more: "He was my friend, bike riding companion, ski partner, fellow lover of martinis and good books. I'll miss him very much."