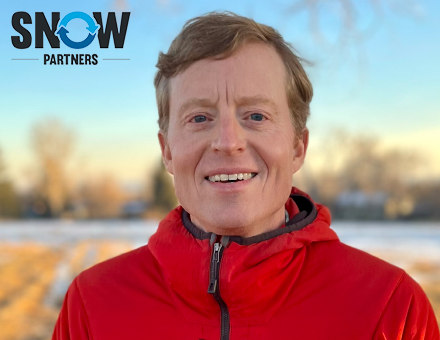 SAM Magazine—Montville, N.J., Jan. 16, 2023—SNOW Partners has appointed Dave Belin as its new chief financial officer for all its related businesses, effective Jan. 30, 2023. SNOW Partners is the parent company of growth and conversion program SNOW Operating, ski areas Mountain Creek Resort and Big SNOW American Dream in New Jersey, and technology company SnowCloud.
"I have long admired Dave for the way he thinks and the insightful knowledge that he has brought to our industry," said SNOW Partners CEO Joe Hession. "I look forward to getting the chance to work more closely with Dave and see him bring those same skills to our executive team."  
Prior to joining SNOW Partners, Belin was the director of consulting services at RRC Associates, a research and strategy firm in Boulder, Colo. In that role, Belin was a recognized expert in the tourism, recreation, and snowsports industries, with a particular emphasis on ski resort operational and financial data, as well as the demographics of snowsports participants.  
As a member of the National Ski Areas Association's (NSAA) Growth Committee and Economic Committee, Belin was deeply involved in the documentation, analysis, and synthesis of ski industry data, which he presented at NSAA events across the country. 
"I am extremely proud of what my team at RRC accomplished during my time there," said Belin. "Now, I am very excited to join SNOW Partners. I believe in the power of getting people on snow, and I am ready to bring my experience in market analytics, ski area financials, and customer intelligence to the SNOW Partners team."