SAM Magazine—Durango, Colo., Jan. 5, 2017—Purgatory Resort has appointed Colin McBeath as its new general manager, taking over for interim GM and company CFO Mark Seiter. McBeath brings more than 20 years of experience in the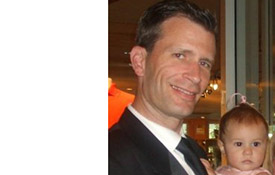 hospitality industry, most recently as general manager of the Sheraton Anchorage Hotel and Spa in Alaska. His first day on the job will be Jan. 10.
"We're excited that someone of Colin's caliber will be joining us at Purgatory," said James Coleman, managing partner of Purgatory Resort. "His exceptional leadership and teambuilding skills, and his experience in the hospitality industry really made him stand out. Colin's strengths will help us achieve our overall vision."
"Purgatory is a fantastic year-round family destination led by a great ownership and leadership team. I'm honored to join them and help take the resort to the next level," said McBeath. "I'm excited to help foster a strong culture of guest service, and develop deeper relationships with our destination guests, employees, local community, and region."
Interim GM Mark Seiter, who stepped up after former CEO Gary Derck left to start his own resort planning and real estate development consulting firm earlier this fall, will continue in his role as chief financial officer for Purgatory Resort, Arizona Snowbowl, Sipapu Ski & Summer Resort, Pajarito Mountain, Hesperus Ski Area, and Purgatory Snowcat Adventures.