SAM Magazine—Kansas City, Mo., April 6, 2017—Och-Ziff Real Estate, EPR Properties, and CNL have completed the sale of CNL's ski area and attractions portfolios. The deal leaves Ski Resort Holdings LLC, owned by funds affiliated with OZRE, with 14 former CNL ski resort properties. EPR, the REIT that has funded Peak Resorts, adds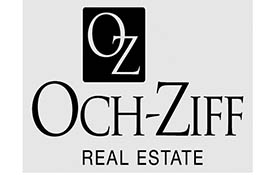 Northstar California resort to its portfolio, along with 15 of CNL's water and amusement parks, and five smaller family entertainment centers.
Total value of the transactions is $830 million. OZRE's purchase of the 14 resorts is valued at $374.5 million, the EPR-CNL transaction, at $455.5 million.
EPR has provided the lion's share of funding for both transactions. It provided $251 million of five-year secured debt financing to funds affiliated with OZRE for its purchase of 14 CNL Lifestyle ski properties. EPR's aggregate initial investment at closing was $706.5 million, which was funded with $647.4 million of its common shares and $59.1 million of cash.
Stephen H. Mauldin, CEO of CNL Lifestyle, said, "Throughout its lifecycle, CNL Lifestyle Properties acquired a portfolio of unique assets, including some of the nation's most iconic ski and attractions properties. The completion of the sale to EPR and Och-Ziff represents the 14th and final transaction since we formally launched our strategic liquidity process in early 2014, and marks a pivotal moment for the company and our shareholders. This transaction not only provides final liquidity for our investors, but also provides a strong future for these properties."
Steven Orbuch, president of Och-Ziff Real Estate, noted, "We are very excited to be adding such a high quality, geographically diverse group of ski resorts to our existing portfolio."
As for the water and amusement parks and Northstar, "We are delighted to announce the acquisition of this portfolio of high quality ski and attractions assets that builds on our expertise in the recreation segment," said Gregory Silvers, president and CEO of EPR Properties.
The completion of the transaction follows the satisfaction of all conditions to the closing of the acquisition, including receipt of approval by the shareholders of CNL Lifestyle, which was obtained on March 24, 2017.
CNL Lifestyle expects to distribute its common shares to its shareholders within two weeks after the closing. CNL Lifestyle shareholders are expected to receive approximately 2.7219 newly issued EPR common shares (valued at about $74) for each 100 shares of CNL Lifestyle they owned on March 31, 2017, the record date of such distribution. Shareholders entitled to fractional shares of EPR Properties common stock will receive a separate payment for cash in lieu of shares.