SAM Magazine—Broomfield, Colo., Dec. 10, 2019—Vail Resorts reported it expects to sell more than 1.2 million Epic Pass products for the 2019-20 season when it released its quarterly financial report yesterday. Season pass sales through Dec. 2 increased approximately 17 percent in dollars, and 22 percent in units compared to the prior year, including Military Pass sales and Peak Resorts pass sales in both periods.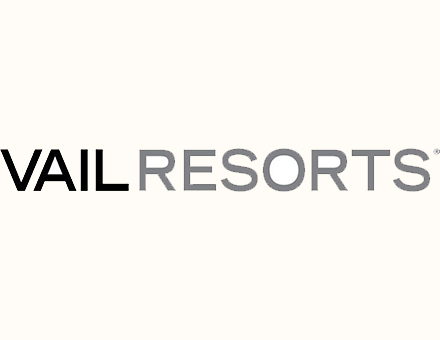 "Growth in sales dollars was lower than our unit growth primarily from the inclusion of our Epic Day Pass products," said VR CEO Rob Katz.
"We continue to see very strong growth in our Northeast markets," he added. "Our destination markets outside of the Northeast also saw very strong growth and continue to perform well through our enhanced ability to reach destination guests with our data-driven marketing and the introduction of Epic Day Pass."
Local markets also showed growth, he said, especially at Whistler Blackcomb, as well as in Seattle, northern California and Utah. Colorado sales were hit by the departure of Arapahoe Basin from the Epic family, he noted.
Katz continued, "The majority of our sales growth came from our Epic and Epic Local products." VR saw less "trade down" to Epic Day Passes than it was expecting. Nonetheless, Katz said, "Epic Day Pass was a strong success in its first year … and was a significant contributor to our overall growth and exceeded our expectations, particularly in the Epic two and three day products." He added, "The vast majority of Epic Day Pass sales came from new pass holders, with particular success in destination markets."
Overall, VR reported a net loss for the quarter of $106.5 million, similar to the previous year's quarter. "Our first fiscal quarter historically operates at a loss, given that our North American mountain resorts are generally not open for ski season operations during the period," Katz said. "The quarter's results are primarily driven by winter operating results from our Australian resorts and our North American resorts' summer activities, dining, retail/rental and lodging operations."
Katz said that VR's Australian resorts performed well, with a record year at Perisher and "very strong results" with first-year operations at Falls Creek and Hotham. In addition, he said, "Whistler Blackcomb's summer business performed very well," and in the U.S., the summer-oriented Epic Discovery business "continues to grow and generate strong financial returns." Lodging business was mixed, with weakness in Colorado.
Looking ahead to 2019-20, Katz continued, "Overall, lodging bookings for the season ahead are largely in-line with prior year bookings. …The early season experience at our resorts has been encouraging, with strong conditions across our Colorado, Tahoe, and Northeastern resorts."