SAM Magazine—Warren, Vt., Jan. 16, 2020— Alterra Mountain Company closed on its acquis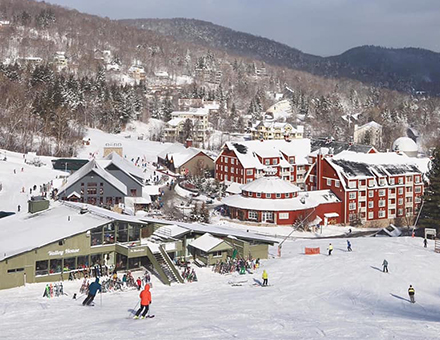 ition of Sugarbush Resort, Vt., on Jan. 14. The company now owns 15 year-round mountain destinations throughout North America.
"With the acquisition of Sugarbush Resort, we are excited to expand our presence within the Northeast skier market," said Alterra CEO Rusty Gregory. "We have been working with the team at Sugarbush since the inception of the Ikon Pass and found we had a like-minded vision of the industry, our community, and the mountains we all love. We look forward to growing that relationship as we move into our future together."
Win Smith, who acquired Sugarbush from American Skiing Company in 2001, will stay on as resort president and COO, overseeing daily operations and future capital improvement plans. Smith wrote in an open letter to the community, "For the past 60 years, each owner has made Sugarbush better. And now I am confident that Sugarbush's new steward, Alterra Mountain Company, will do the same and continue to make Sugarbush better each and every year."
Sugarbush Resort's Ikon Pass access will remain the same for winter 2019-20, with seven unrestricted days on the Ikon Pass and five days with blackouts on the Ikon Base Pass.