SAM Magazine—Broomfield, Colo., Jan. 22, 2020—For the early portion of the winter season through Jan. 5, Vail Resorts (VR) has reported a 7.8 percent decline in skier visits across its portfolio of resorts compared to the prior winter, when early-season visits were very strong. Lift ticket revenues, including an allocated portion of season pass revenue, were up a slight 0.4 percent, and ski school revenues rose 2 percent.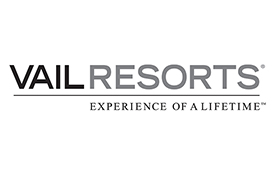 Dining revenues dropped 3.6 percent, and retail/rental revenue was down 1.8 percent.
"Relative to the strong conditions in the prior year, the 2019-20 North American ski season got off to a slower start, impacting both our local and destination guest visitation in the pre-holiday period through Dec. 19, 2019," said VR CEO Rob Katz.
"Excluding Whistler Blackcomb and Stevens Pass, results improved over the holiday period between Dec. 20, 2019 and Jan. 5, 2020, compared to the prior year holiday period, delivering growth in total skier visitation and across all revenue lines," Katz added.
Results at Whistler Blackcomb and Stevens Pass were depressed by poor early season conditions that continued through the holiday period. Snowfall at Whistler Blackcomb was 60 percent below the 30-year average through Dec. 31, 2019, the lowest snowfall in more than 30 years for the period. More recently, conditions have improved at both Northwest resorts, with Stevens experiencing some huge crowds once the snow arrived.
The reported ski season metrics include all of VR's North American destination mountain resorts and regional ski areas, including Peak Resorts as if its regional ski areas were owned in both periods.